Project Report

| Sep 20, 2023
Regenerative farming - Irumbai Rice land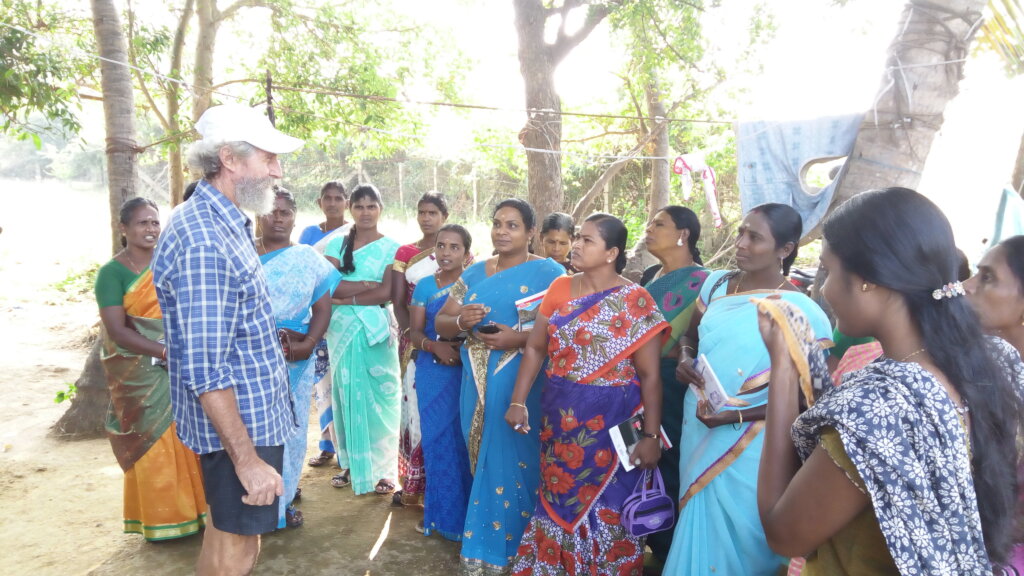 Dear supporters of Auroville`s greenbelt land,
we are happy to share that the work to consolidate the land is progressing - slowly, but step by step.
The purchase of Irumbai rice land, 16 acres prime rice cultivation land in the western greenbelt was funded by donations fro you and many other supporters. Now the land is being fenced by the landboard, and the active regeneration followed by cultivation is started by two young farmers and in cooperation with the farm group.
A big thank you to all who participated in procuring this land, which is a diamond for Aurovilles sustainability in rice. Further it enhances the cultural identification, as for the bioregion this land is their "rice bowl" and much under the eye as the Irumbai Temple borders the rice land.
The Sustainable Livelihood Institute, a cooperation of Auroville with the Tamil Nadu government, is bordering the Irumbai rice land as well. Showcasing organic rice farming to the larger region is very much in line with Auroville`s role in demonstrating organic farming and land regeneration.
We are looking forward to these new possibilities to reach out with regenerative approaches. Our senior experts and the young Aurovilian farmers will be teaming up and we can be assured to see good work in the coming months.
We thank you, our donors, for making this and more happen. Your continued support goes a long way. Right now a matching campaign is on for 2 more days:
All donations less then 50 USD will be matched by GlobalGiving!
Yes, your participation will be doubled!
If this appeals to you, join right now!
We thank you, and will keep you updated about our work,
Namaste,
Sigrid Lindemann