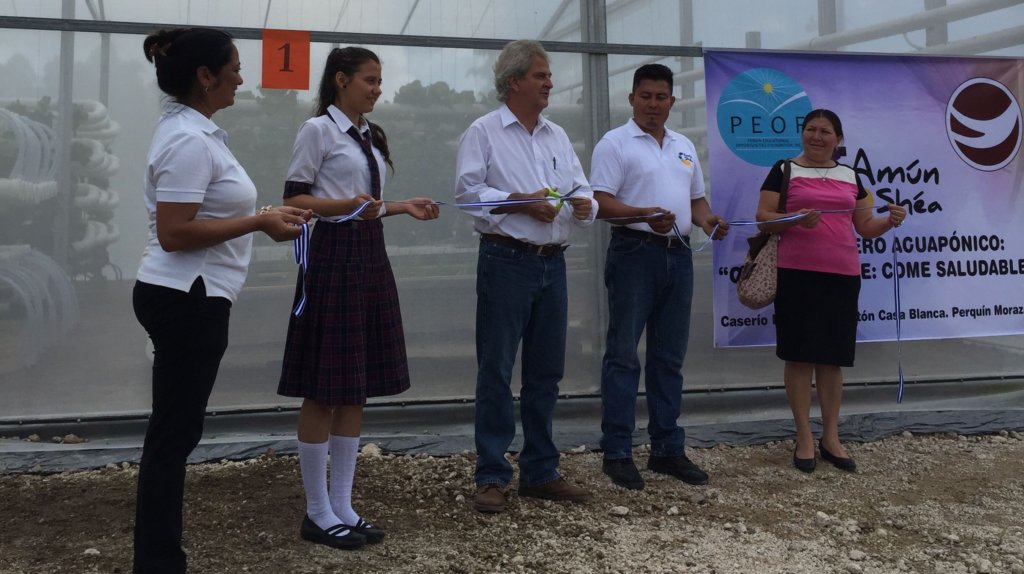 We are very happy to announce the inauguration of our first Aquaponics Greenhouse, which is now in full production. With the presence of local organizations, representatives of the UN and other international institutions and the press, Amún Shéa students explained the greenhouse design, the cultivation process and how math, science and language are all integrated into the production and commercialization of the greenhouse produce.
Our students fielded questions from participants, both during the presentation and the tour of the facilities, which showed their knowledge and experience with regard to aquaponic greenhouse production. Many visitors were surprised at the level of participation all of our students have in the project, including kindergarten. We are slowly breaking the concept that "real production" is for adults and that while a school may have a nice project, it would not have real impact.
This project is now seen as a very real proposal in the face of climate change, both for food production as well as to improve diet and nutrition locally. A national organization has expressed interest in duplicating the experience in nearby communities, a proposal with which we fully agree and are happy to share our experience.
With this first greenhouse in full production, it now becomes urgent to complete the GlobalGiving Aquaponics Project. Two greenhouses with alternating and complementary production will establish the format and setting for Amún Shéa to become a training resource in aquaponics for the region.
During the inauguration, Denis Garcia, a sixth grader, proudly recalled that this current aquaponic project actually grew out of his fourth grade science fair project. Please help Denis take his project to the next level: to a regional outreach and training in aquaponics, by helping us complete the funding goal for this project. Please share this with your friends, as well.
Thank you!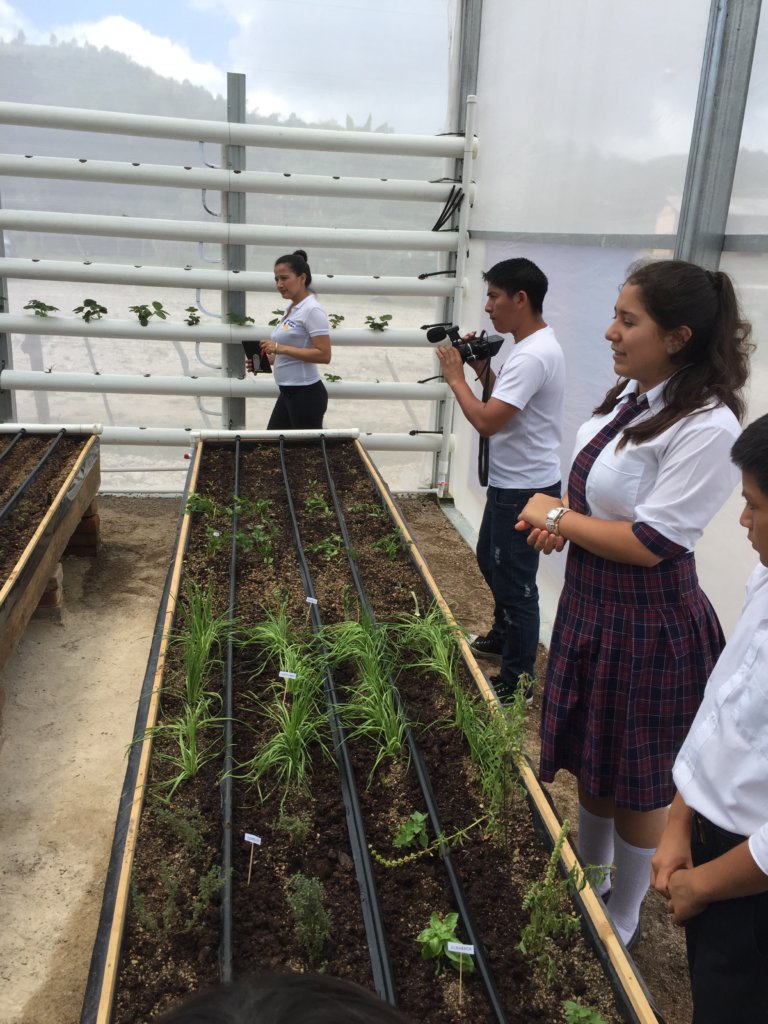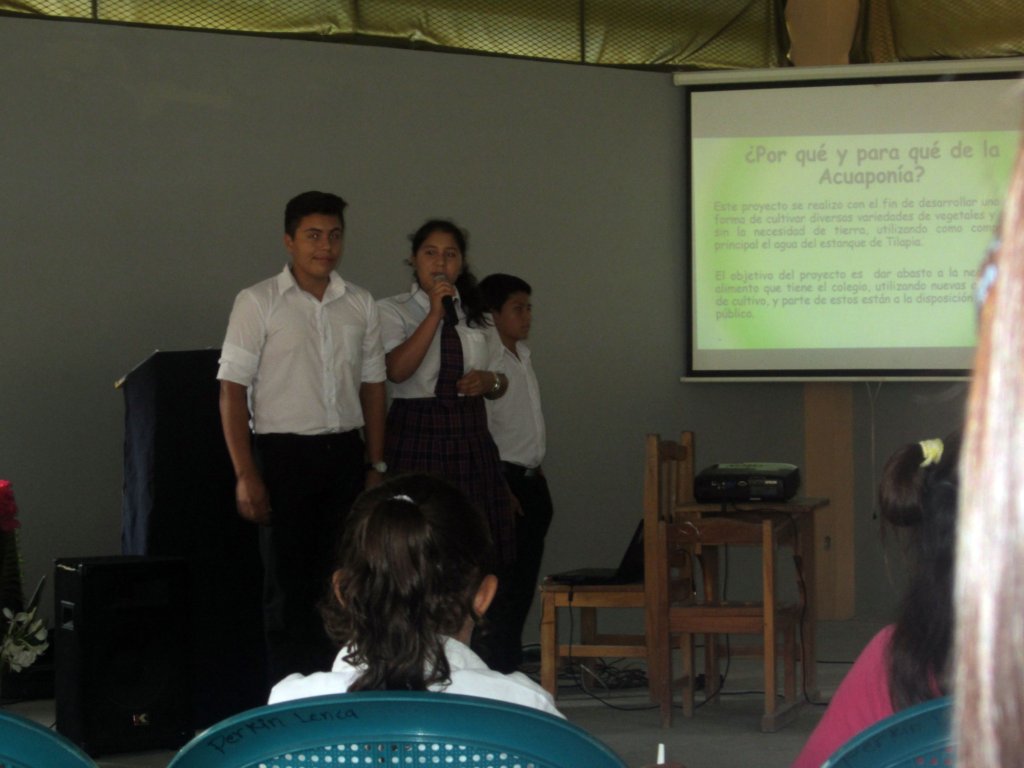 Links: