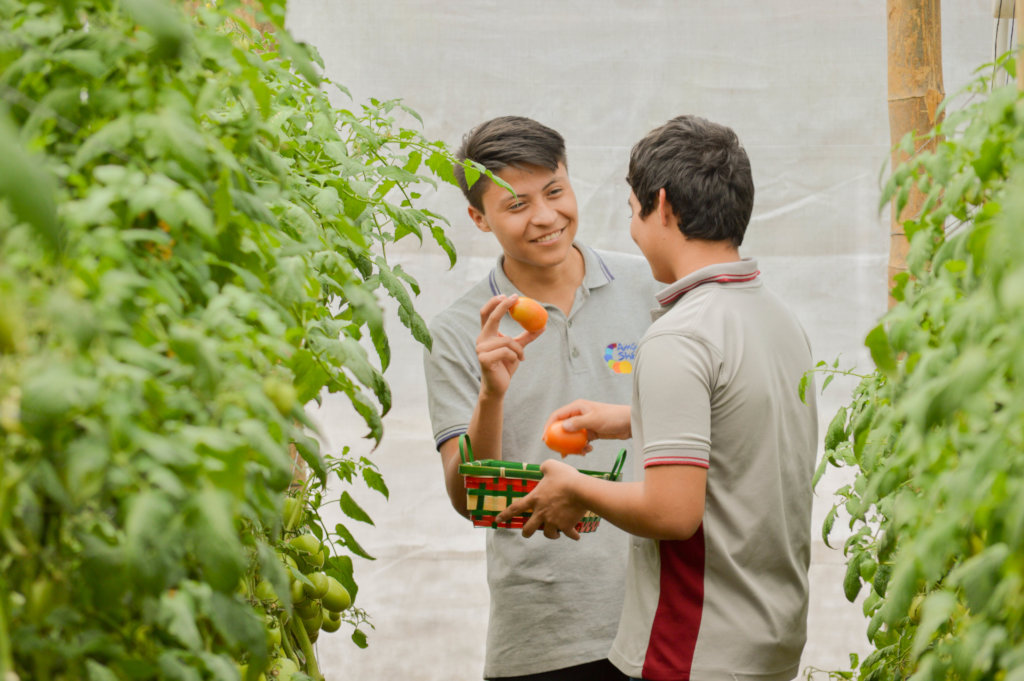 In El Salvador, working people get up daily and despite adversities, they fight to stay afloat and provide their families with daily encouragement and in times of crisis such as those we are experiencing today due to the COVID-19 pandemic and the first confirmed case in El Salvador comes to generate doubts and uncertainty in the thousands of Salvadorans who are struggling to obtain a monthly salary.
Perquín is no exception, after suffering twelve years of war in the 1980s, limited development opportunities and massive migrations in search of family welfare options have hit the residents. Currently, work activities are based on tourism, small businesses and small businesses, as well as efforts such as the Perkin Educational Opportunities Foundation that employs 22 people from the municipality, guaranteeing educational quality and production processes in agroecology with the aim of promoting food. healthy for the north of Morazán.
Currently, in the face of the emergency, our team is working from home in order to guarantee their safety and abide by the recommendations of the President of El Salvador and the Ministry of Health. As an educational foundation, we are guaranteeing that the processes continue to develop and prevent quality education is affected by the suspension of classes, the commitment of each teacher, administrative and technical staff is essential for the actions carried out by the foundation.
We are committed to guarantee learning spaces that go beyond the theoretical and the students are at home doing activities that also allow them to keep their emotions healthy, parents coordinate with each teacher the learning spaces that range from recycling activities , planting plants, learning through games, self-care activities and using the digital tools they have, guaranteeing the use of the few digital resources they have.
The current experience leads us to search for digital learning alternatives, use of platforms and other tools for students to continue their development process and the team of Perkin Educational Opportunities Foundation through Amún Shéa are seeking to fulfill all the spaces .
We will continue to do our best to ensure that the learning processes do not stop and that we can also guarantee food security by motivating students through school practices so that they can create organic family gardens and strengthen their knowledge but also keep the commitment active. to guarantee food security and safeguard the lives of children in the north of Morazán.
With your support, all this is possible.