Earlier this year I learned about a group with a kindred spirit called Minga Peru that also works with native communities in the northern Peruvian Amazon. It began by hosting a radio program to educate people in rural areas about health issues. It then expanded its work to include training women to be "promotoras" (advocates) who can share information and promote better health, education and economic activities in their communities. Minga Peru has provided some support for a few food production and forestry projects with several partners in the Maranon River region that borders the reknown Pacaya-Samiria conservation area. It has also worked with the Lindblad tour company to bring groups of tourists to visit four of these communities on a rotating basis. These visits could generate significant income for artisans in these villages, but Minga Peru co-director Luiz G. readily admitted, "We don't have the expertise to help these artisans – perhaps you can work with us to do this."
After meeting with Minga Peru's director of operations in Loreto, I took an early morning van from Iquitos to Nauta – the only stretch of paved highway that emanates from Peru's principal Amazonian city. MP local coordinator Edwin A. then took us by boat to Amazonas – a Cucama native village with about 100 families where we met the local "promotora" Zoraida. One of her duties included taking care of the short-wave radio and public address system in her house so residents could be given important news, called to a meeting or communicate with someone outside the village. After giving us a quick tour of the fish pond, she escorted us to an open wall structure where a dozen women from the Palosangre artisan association were busy mashing, slicing and scraping fruits, roots, leaves and bark. They added these bits into pots of boiling water with hanks of chambira palm fiber to dye them a wide range of earth tone and other colors.
The artisans seemed used to showing these activities to visitors who would wander around while they continued to chat among themselves. As I asked them about the names and uses and mixtures of plants with citrus juice and mud, and commented how these compared to ones used by artisans from other parts of the region, their attentiveness seemed to increase. The association leader Francisca told me, "some years ago we used the artificial dye powders to color our woven crafts because it was easy, but an American visitor strongly encouraged us to use the plant dyes again because he said that tourists would appreciate the natural colors and traditional arts much better. He was right – you'll see our decorative weaving soon. We're now also collecting roots of two types of vines to weave stronger baskets to carry things."
After the demonstration, the women put their dye plants away and reconvened under a thatched roof dome where the artisans all laid out their crafts to sell. I had made it clear that I was primarily there to get a feeling for what they had, not to buy things like a tourist, but as I walked around the circle, I still felt the familiar heavy expectation of artisans who make very little money hoping I would buy something from them. I made the rounds two times – the first quickly and the second slowly. I was pleased to see that there were a few pieces that were well-made and both new and interesting to me. The hard part was realizing that 95% of the crafts did not meet these criteria.
I took a deep breath and asked Francisca, "Would you like some feedback on the crafts from my point of view?" She immediately responded, "Yes, please. We work hard to make these crafts to try to make some money to help our families. So, we get very frustrated that well-dressed tourists come here, look around, but they often don't buy anything." The suggestions I offered were that they work hard to improve the quality of their crafts. They know the difference between well-made and poorly made crafts so they need to help each other make them better and only put out the best ones to show to the tourists. Next, they could focus on making crafts that are unique – not make the same ones being made by hundreds of other artisans found in every craft stall in the city. I pointed out and bought examples of a few crafts that I found special that included some woven animal figures and woven plates with different patterns. I showed them a video of our work with artisans from the Ampiyacu and passed around samples of a few of the Christmas tree ornaments they have been making in the past few years.
My visit to the town of San Francisco another half an hour up river followed a similar but abbreviated pattern. Minga Peru had trained two "promotoras" in this campesino community with almost 500 people. While the artisans were not prepared for my visit, Doris, who was leader of the artisan association Las Achiras (named for one of the principle seeds used in craft making) quickly gathered almost 20 women and some of their husbands in an empty school room to display their crafts and have a chat. We didn't have the same degree of warm-up, but it was easy to get down to business. Most of the crafts were still typical designs with average quality, but it was exciting to find that more than half a dozen of these artisans had woven some awesome egrets, a beguiling owl and other clever animals with brightly colored chambira fiber. Liria said, "we've got some wonderful birds that live by our river that are fun to make." Lesly added, "I'm always experimenting making new animals from our forest. Some look kind of funny, but some turn out really well."
I picked out even more unusual samples this time and said that I would show these to buyers in the US. After the shopping, Doris and her colleagues gathered around my laptop to watch the Ampiyacu video. She said, "it's great to see the creativity and knowledge of nature that those artisans have put into their crafts. We'd love to work with you to encourage that process with us."
I am happy to report that people who visited our booth at craft fairs and music festivals this summer loved the Maranon artisan critter crafts. Of the 42 craft samples I bought during our first one-day visit, only one was left by the end of the season. Someone even bought the woven frog with a lot of attitude. Our project manager Yully is visiting Amazonas and San Francisco right now to review and pick up our first order of crafts from their artisans. I expect they will be very popular during the upcoming Christmas season and create a new source of income for their families and support for their communities.
Thank you very much for your support for our project. We would welcome any donation on the next GlobalGiving Bonus Day on Sept. 21 when contributions can receive matching funds.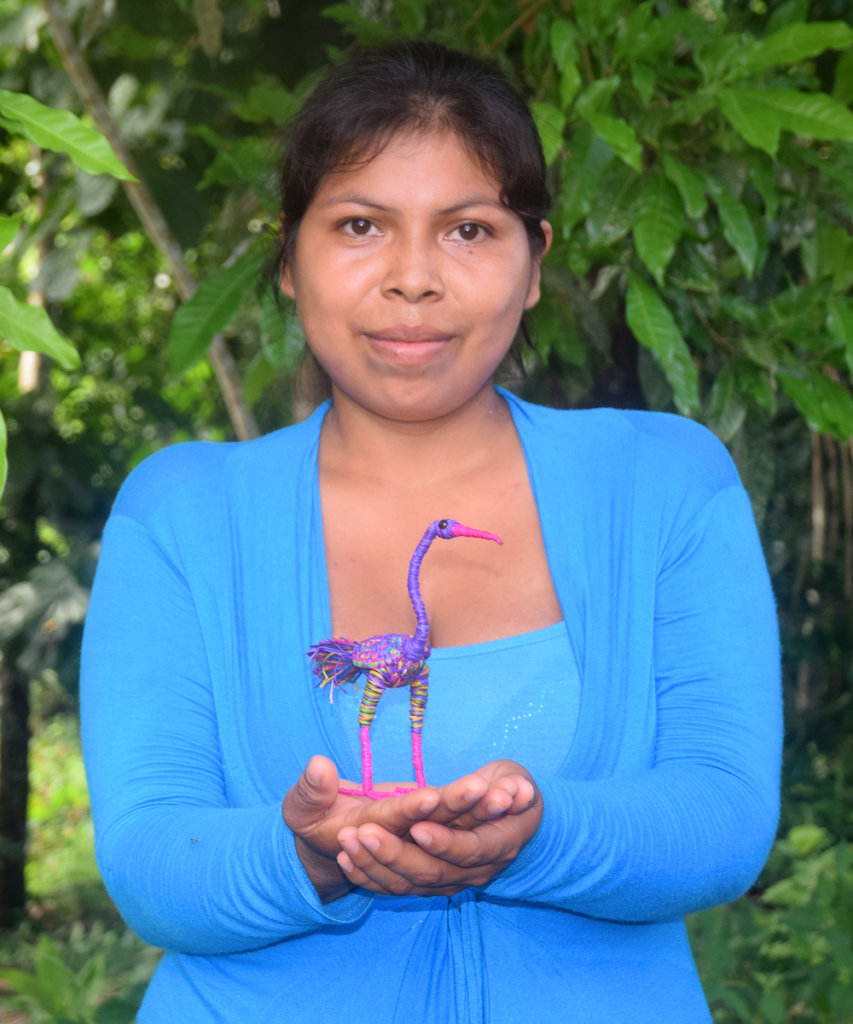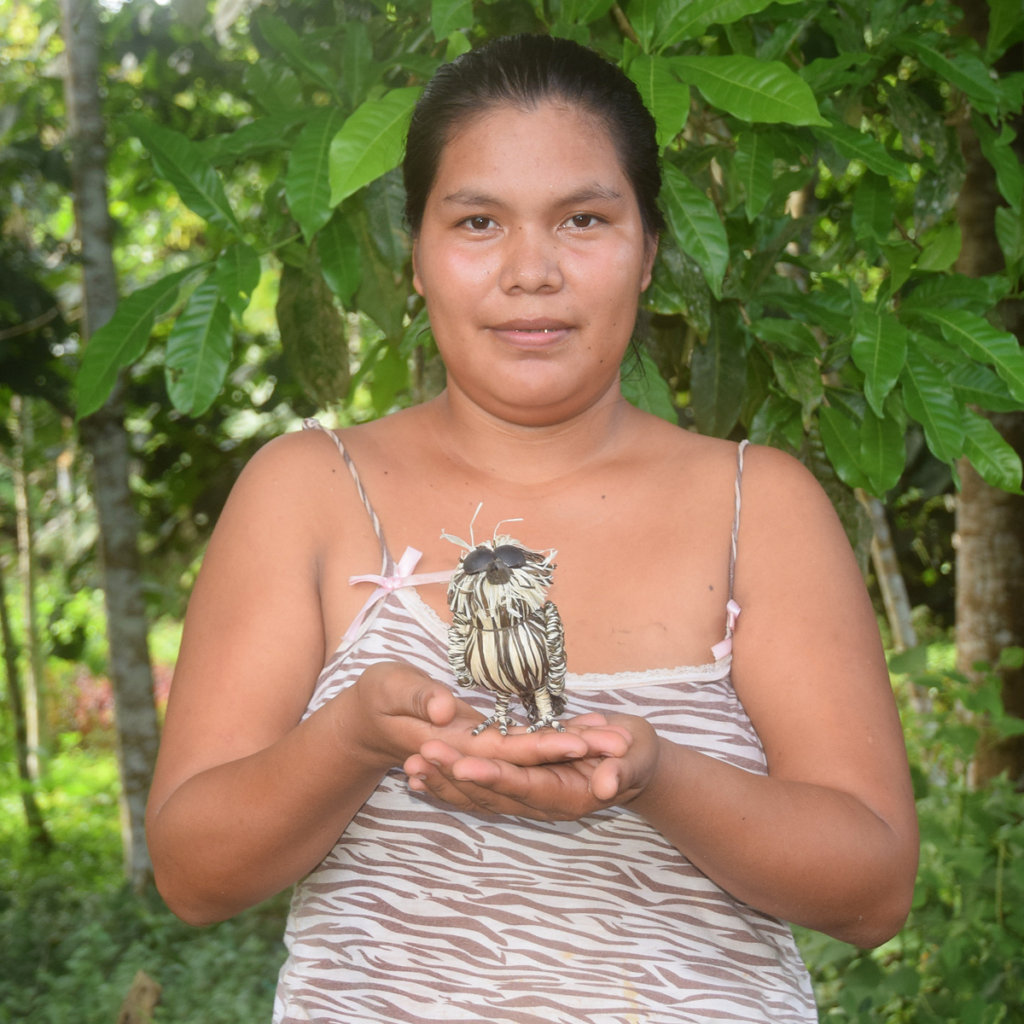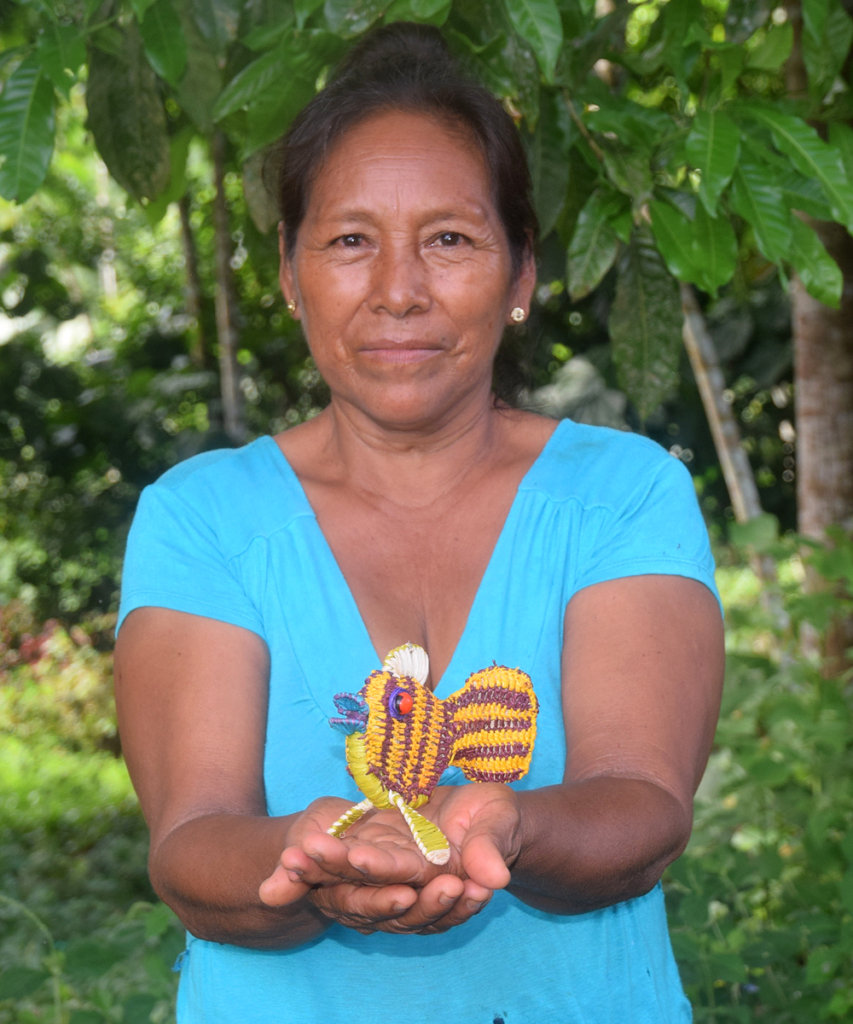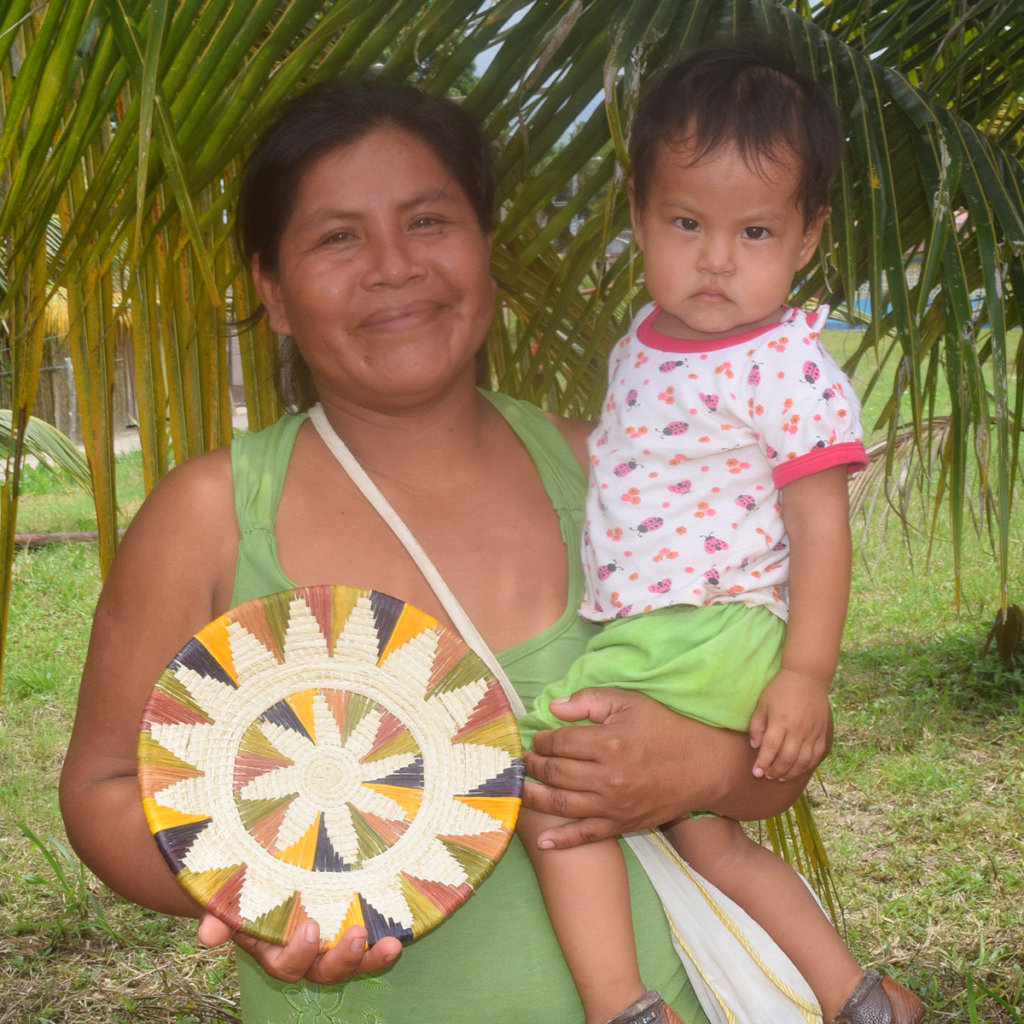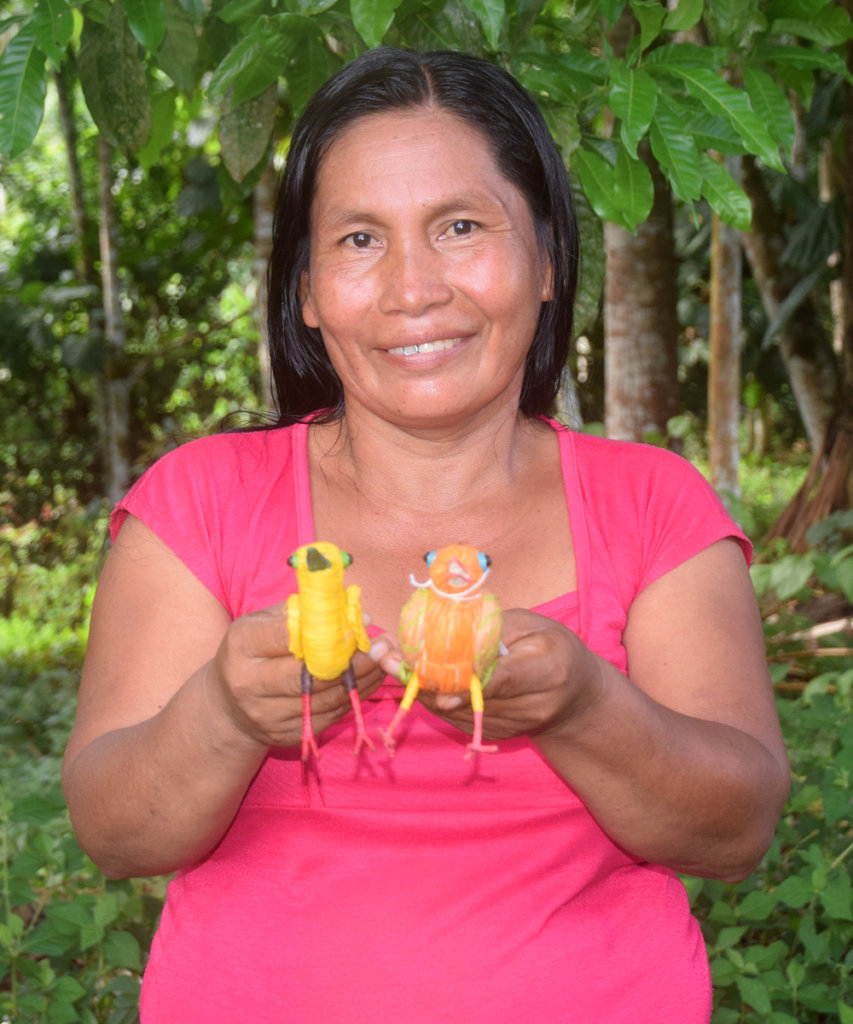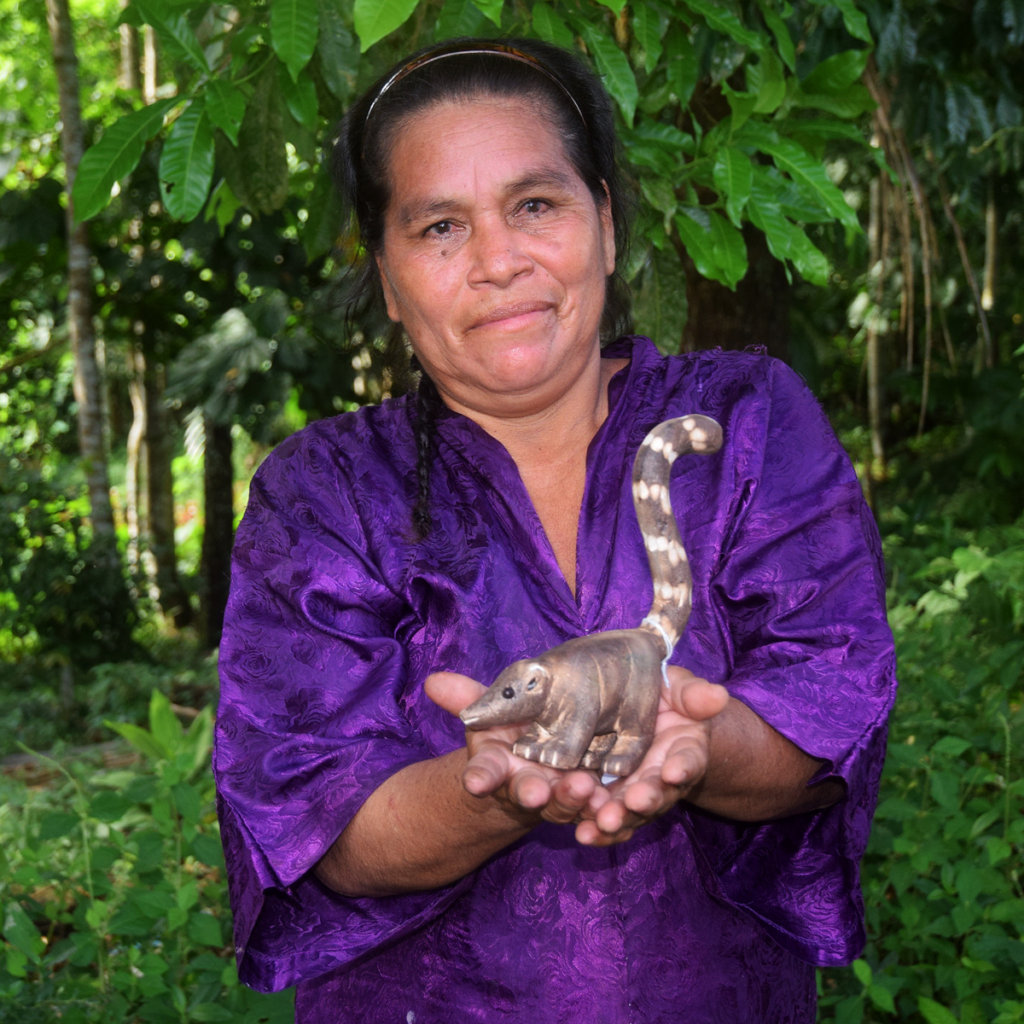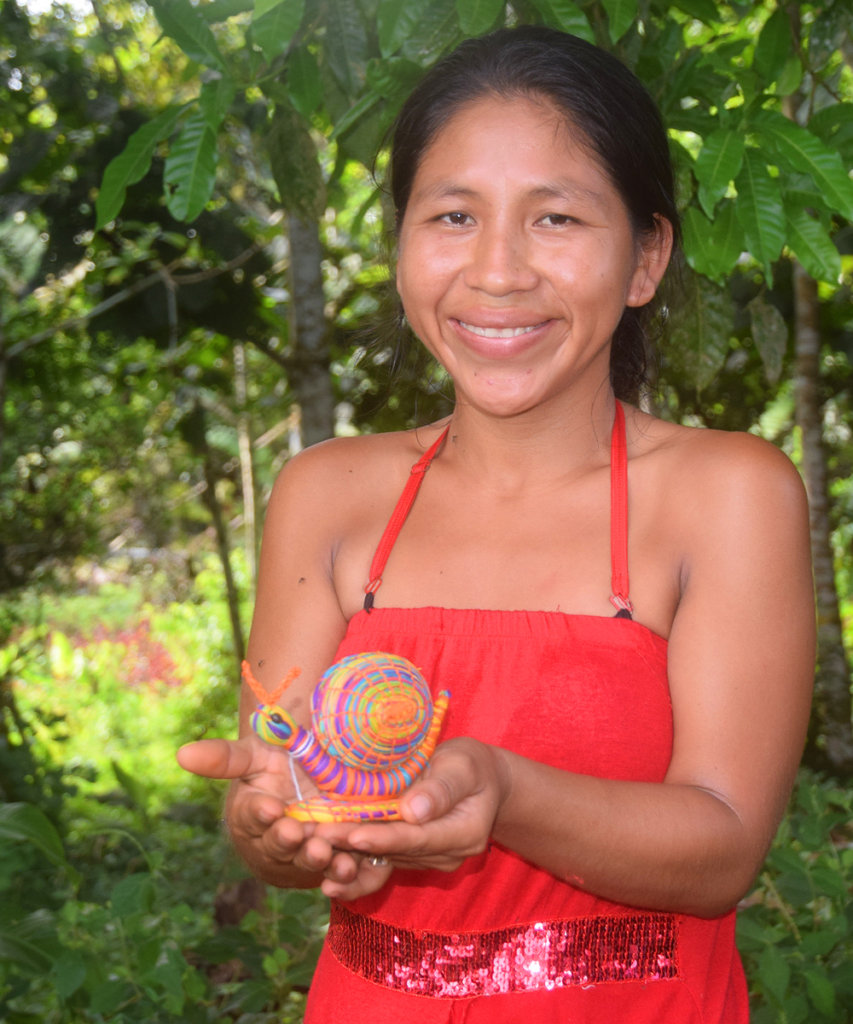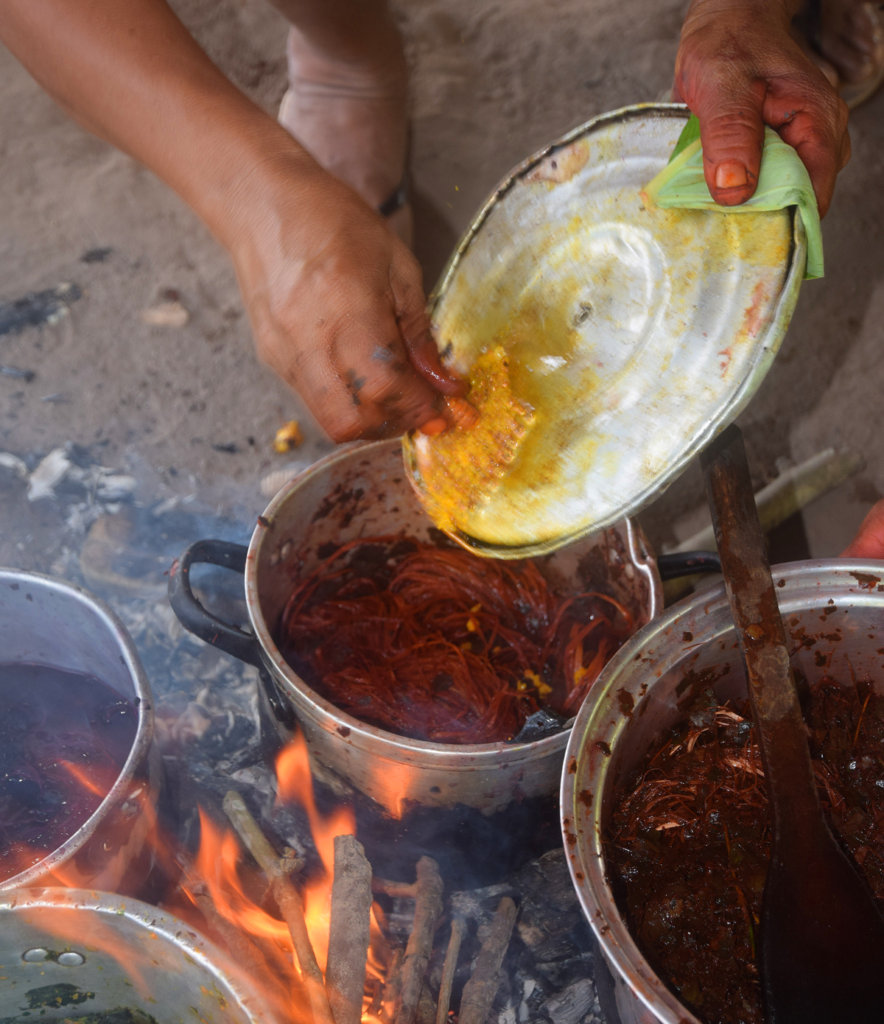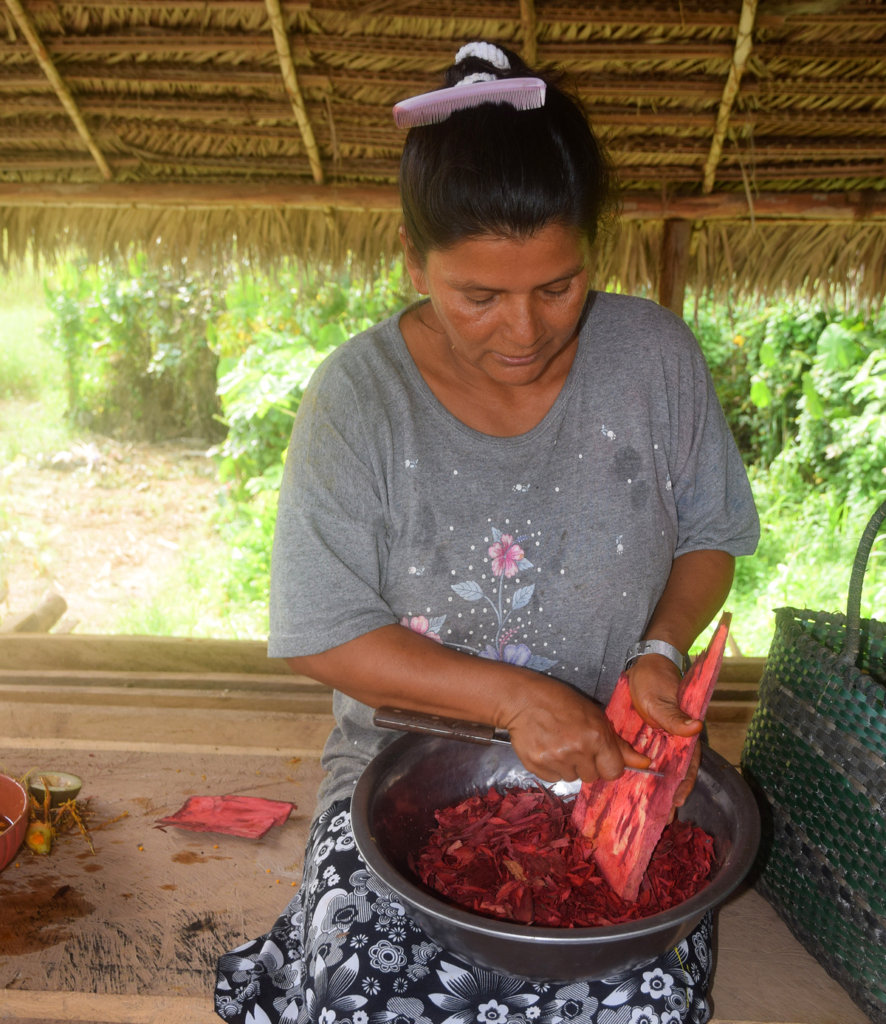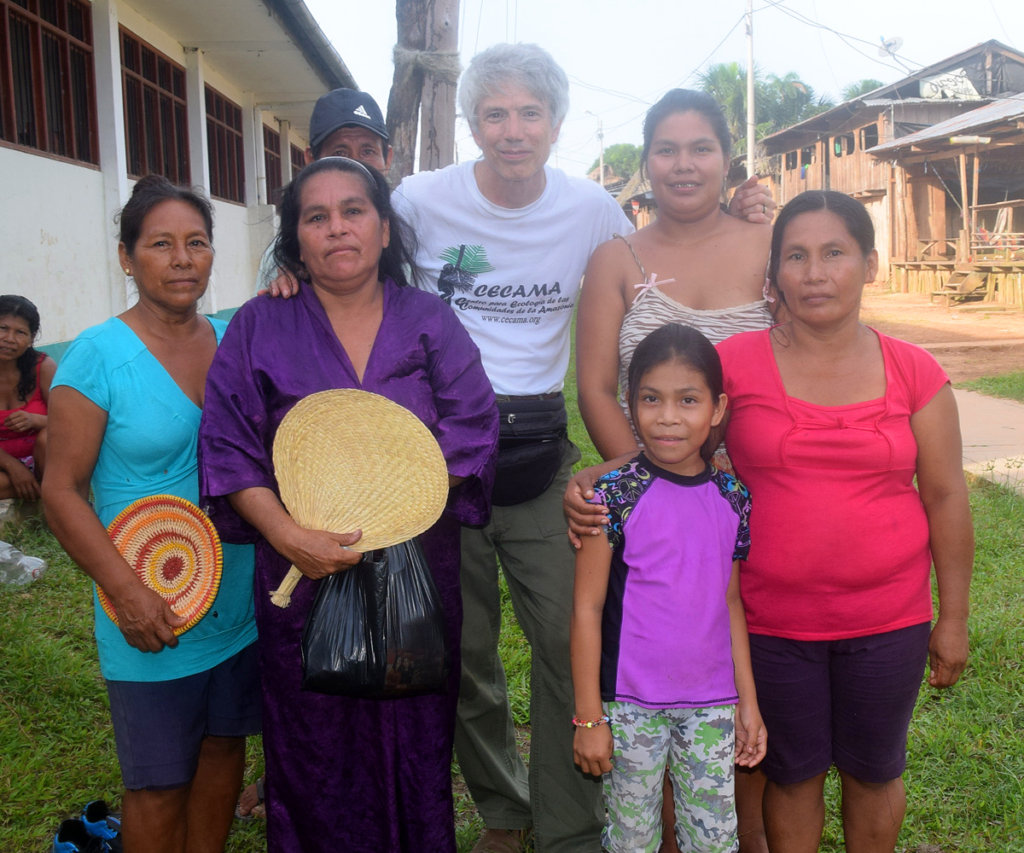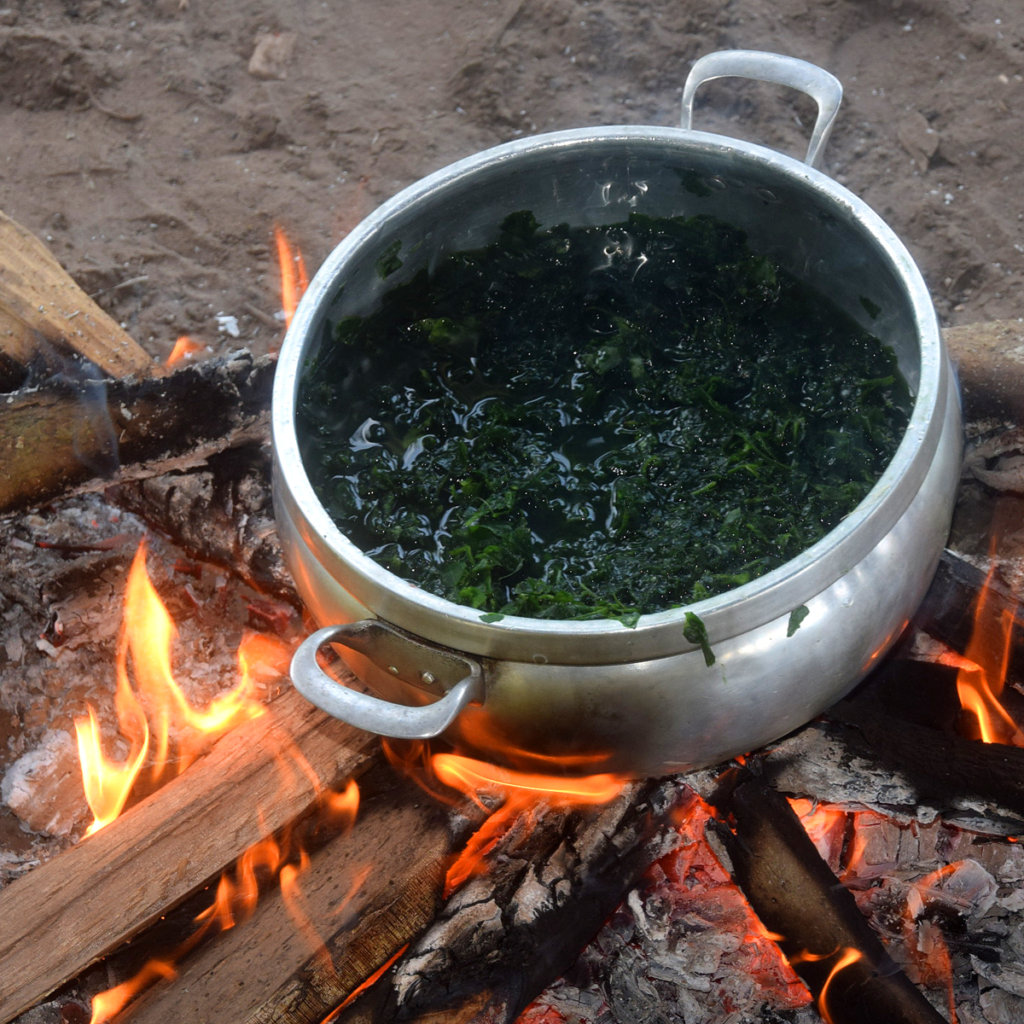 Links: