Our work of course requires spending some time in the office and meetings, but we most look forward to going into the field because each trip from the city of Iquitos to a forest community is a journey of commitment, empowerment, and purpose.
Our work focuses on supporting local artisans, whose skills and ancestral traditions are an invaluable part of the region's cultural heritage. Buying chambira palm fiber handicrafts made with mastery in these communities gives us a lot of pride. This ethical and fair trade supply chain allows us to give many artisans a sustainable income and promote their work in many corners of the world.
We'd like to share what two veteran artisans say what making crafts and sharing their skills means to them.
Our partner Doilith is a fine artisan and person from the town of Jenaro Herrera on the Ucayali River who has been teaching artisans in other communities for many years how to make beautiful butterflies with chambira.
"My path as an artisan began when I was a little girl when I carefully watched the women in my town work with chambira fiber. As I got older, I learned some of their best techniques and secrets. Sometimes I heard that handicrafts are an expression of our Amazonian culture and a tribute to the nature that surrounds us. I liked that phrase, and I made it part of my life.
In my journey as an artisan, I discovered the importance of teaching and passing my knowledge to new generations. I want to teach them new weaving techniques in each workshop, and I strive to inspire them to love and appreciate the beauty of chambira fiber crafts and that understanding that each piece has cultural and artistic value is essential to keep our tradition alive.
However, on each trip I have also been confronted with the threats facing our Amazonian culture. Fewer and fewer young people are interested in learning about the culture of their town and the impact of deforestation. That is why preserving our Amazonian culture becomes even more crucial.
I believe that any Amazonian artisan has a lot of passion and talent and also has a mission to preserve Amazonian culture and identity. I hope that my teaching and sharing will help our tradition transcend time and stay alive for future generations. In every butterfly we weave, we let fly a little piece of our Amazonian soul to remind the world of the beauty and importance of the Amazon."
Wenceslao is a 35-year-old artisan from the campesino village of San Francisco on the Marañon who specializes in making woven birds. He has recently joined Doilith as one of the Amazon Ecology facilitators who helps leads artisan training workshops in other communities.
"My learning as an artisan began by observing those who knew the most in my community. With patience and dedication, I gradually acquired the necessary skills to work with chambira fiber and shape the birds that inhabit our jungles. I'm still learning, but I think the level I'm at now is the result of years of practice. I believe that crafts are are an important way to reflect our connection with nature.
Teaching and transmitting my knowledge is fundamental to me. Through craft workshops, I share my techniques and, it can be said, secrets with young people and other artisans who are interested in learning. Teaching them gives them the opportunity to improve their skills so they can make and sell better crafts.
These workshops go beyond teaching. They help us establish connections, exchange ideas and strengthen our craft knowledge. Traveling to other communities has allowed me to meet wonderful people with whom I have shared techniques, inspirations and experiences. Each gathering has been enriching and broadened my creative perspective.
My journey through the Amazon communities has also allowed me to learn about the diverse ways of life in other places. Many things are similar, but many others are different. This is so fascinating. These experiences have broadened my horizons and given me a broader vision of the creative possibilities in my work.
My goal for the future is to continue exploring and expanding my art. I want to experiment with new designs while always maintaining the essence and respect for our Amazonian culture. I aspire to create works that reflect the beauty and fragility of Amazonian birds, and convey a message of conservation of our natural environment".
So friends, these thoughts from Doilith and Wenceslao are a small sample of what our partners say about their life as artisans and artisan teachers. We believe that supporting Amazonian communities is a privilege and a responsibility that Amazon Ecology pursues with passion and commitment. Each journey from the city of Iquitos to native communities is a constant reminder of the importance of preserving and valuing Amazonian culture, empowering artisans, and working together to build a sustainable and equitable future for all.
Thank for your generous gifts that make our work possible. Please support us with a donation on the next GlobalGiving Bonus Day on Wednesday, July 12 when gifts from $100 to $1,000 will qualify for matching funds from 9:00 am until 11:59 pm (EDT) or until these fund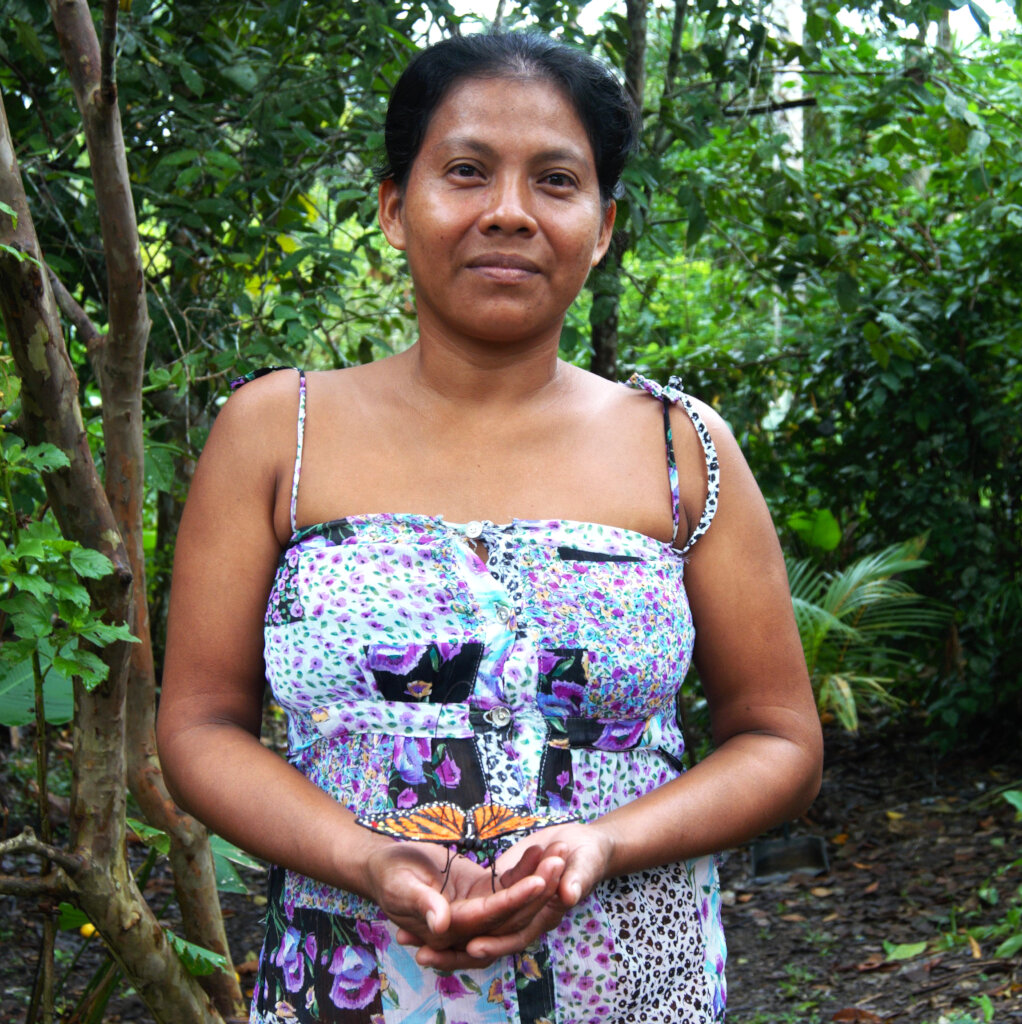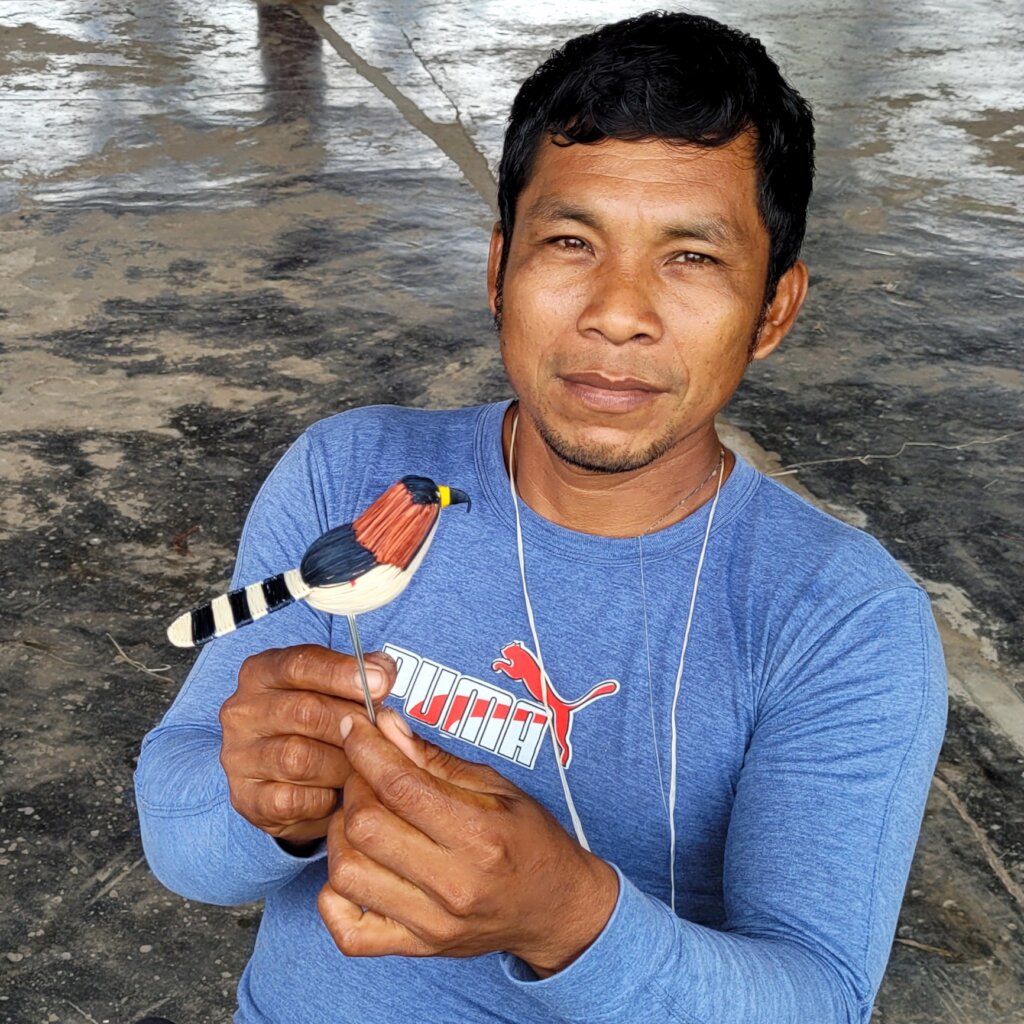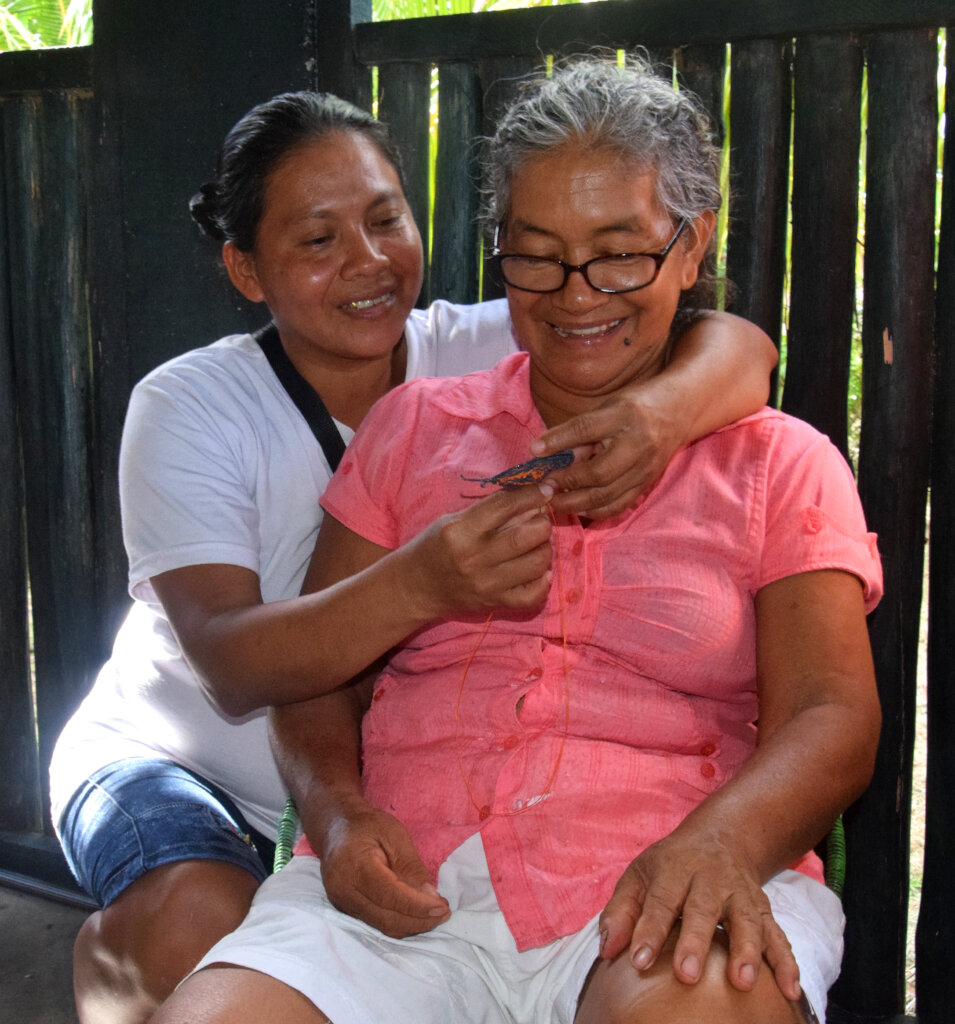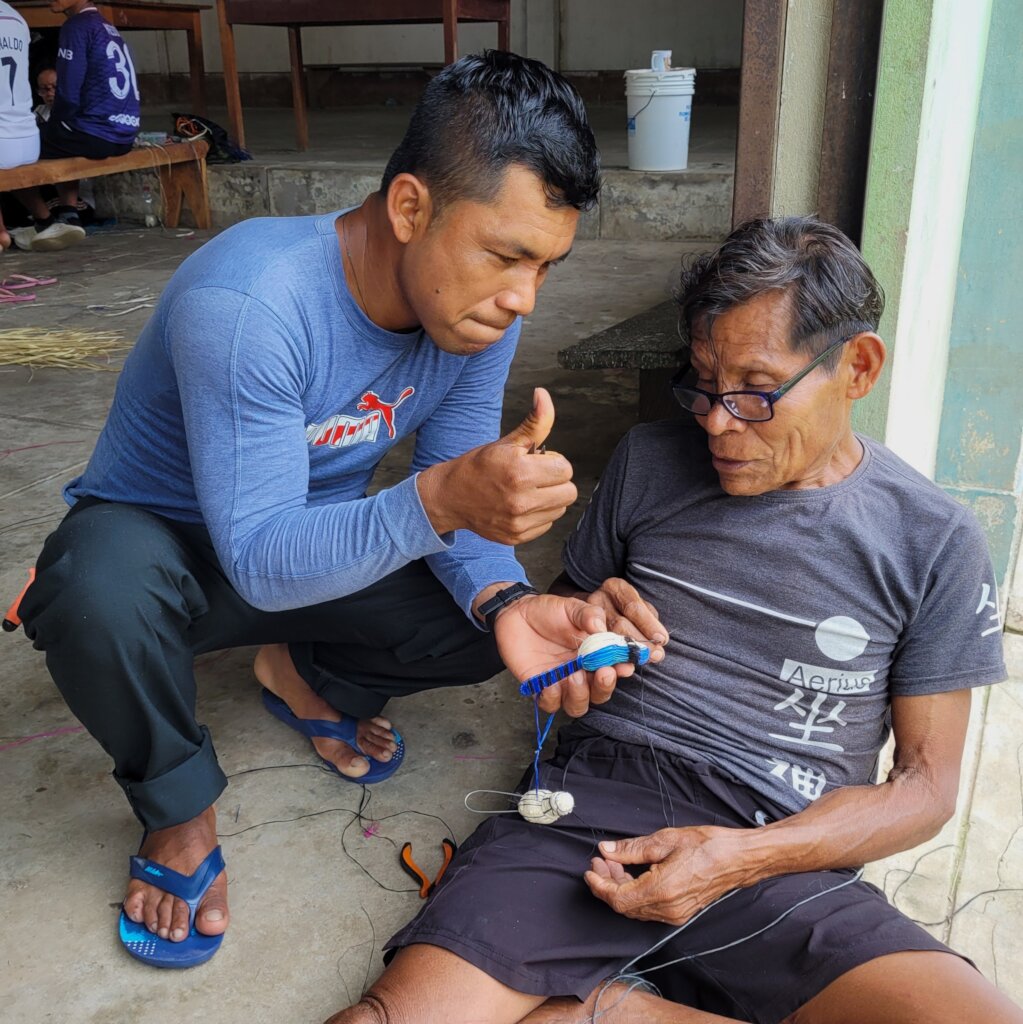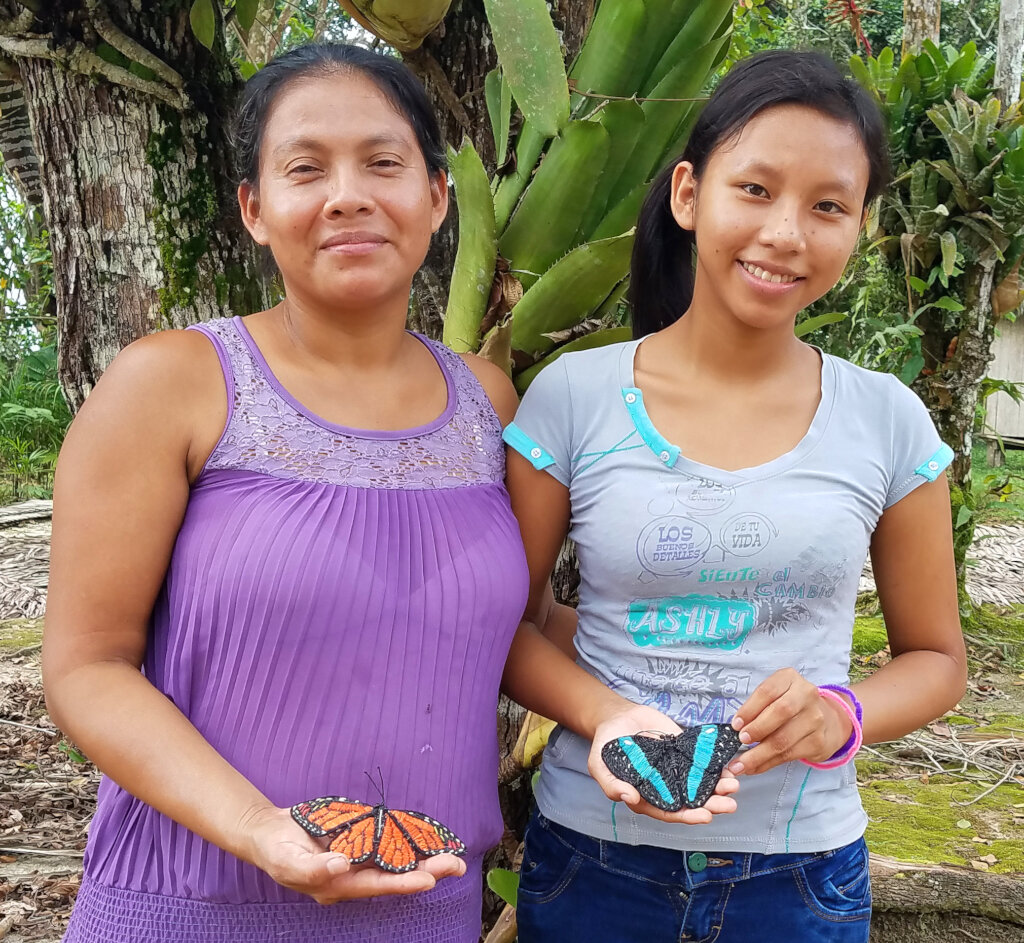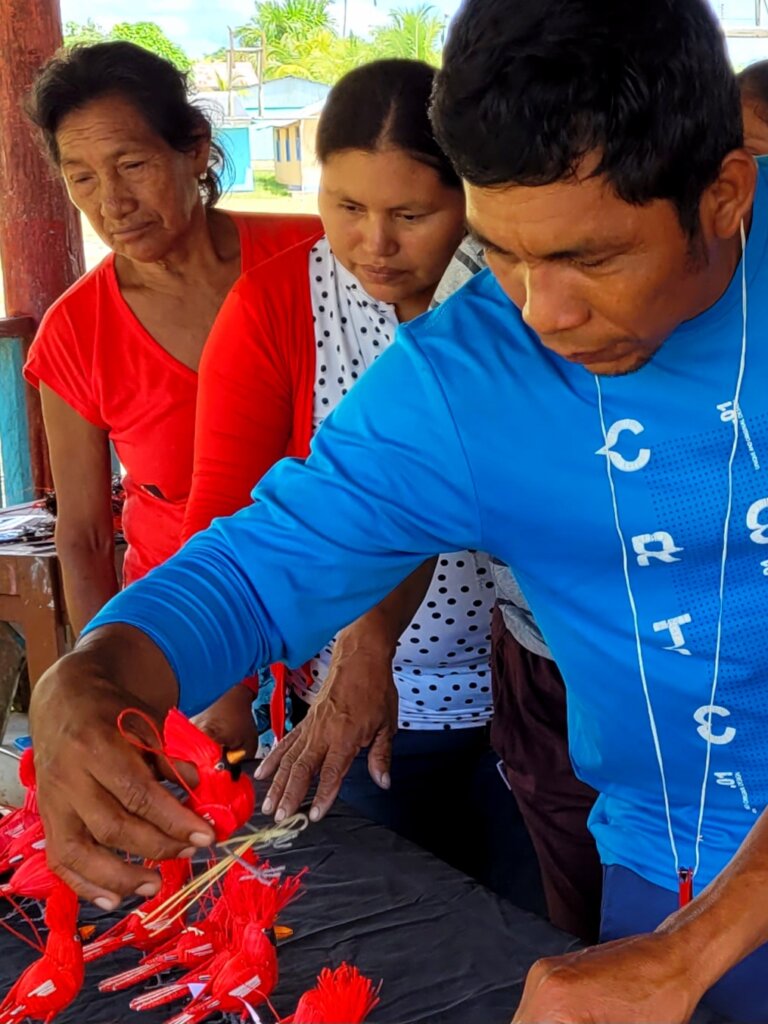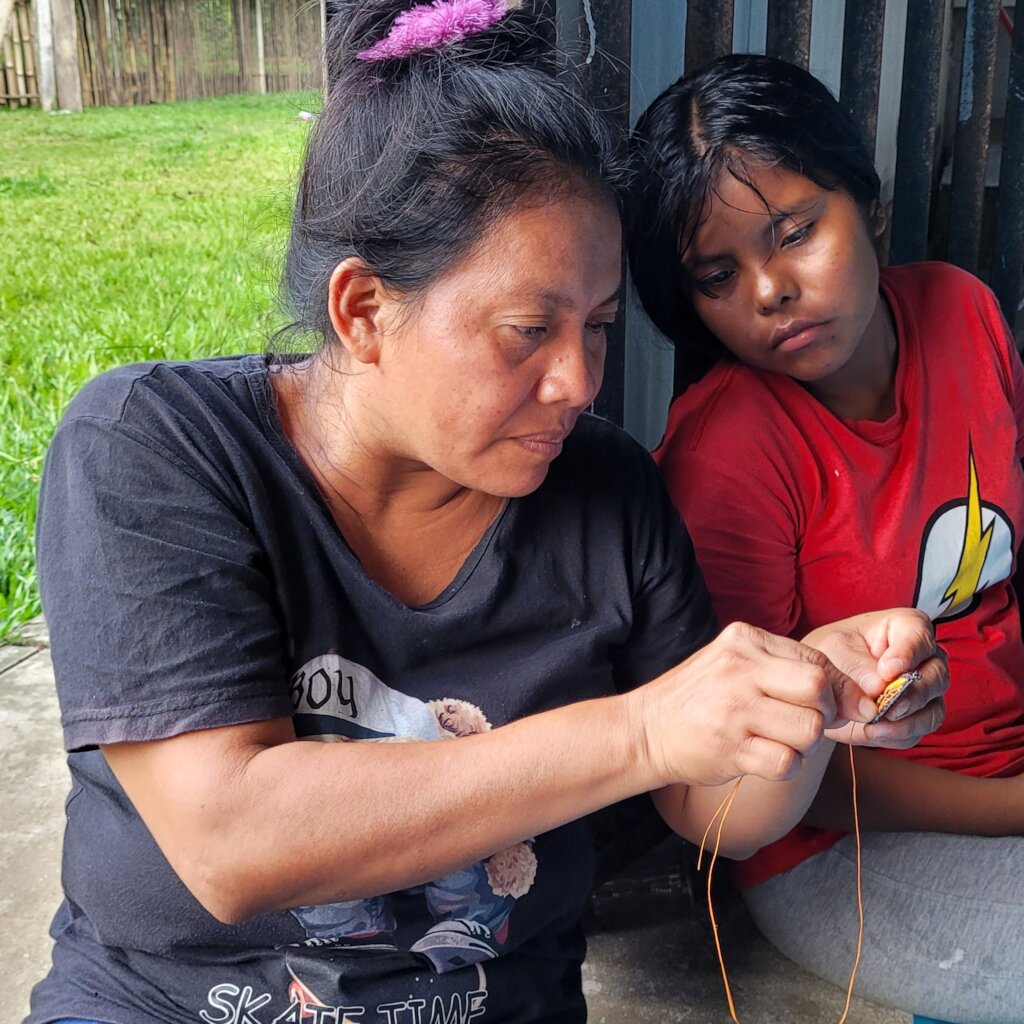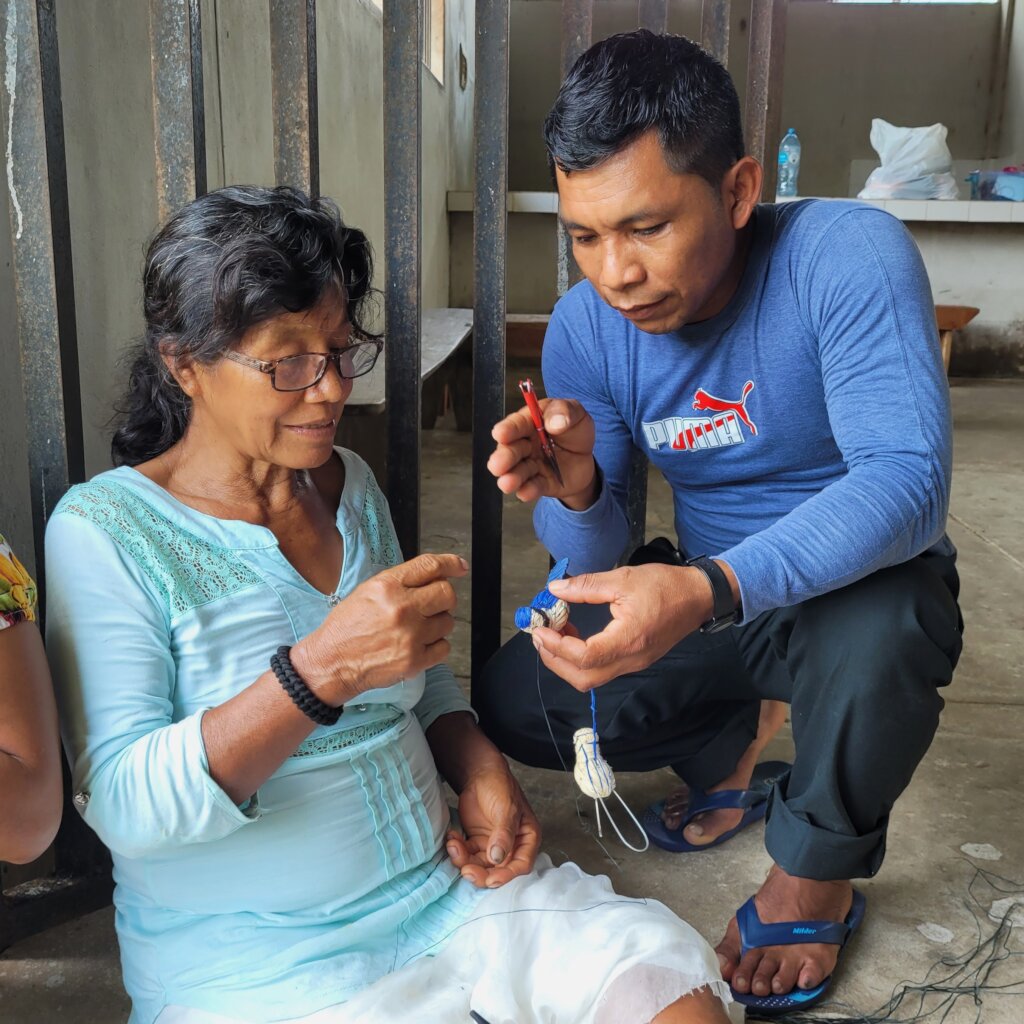 Links: