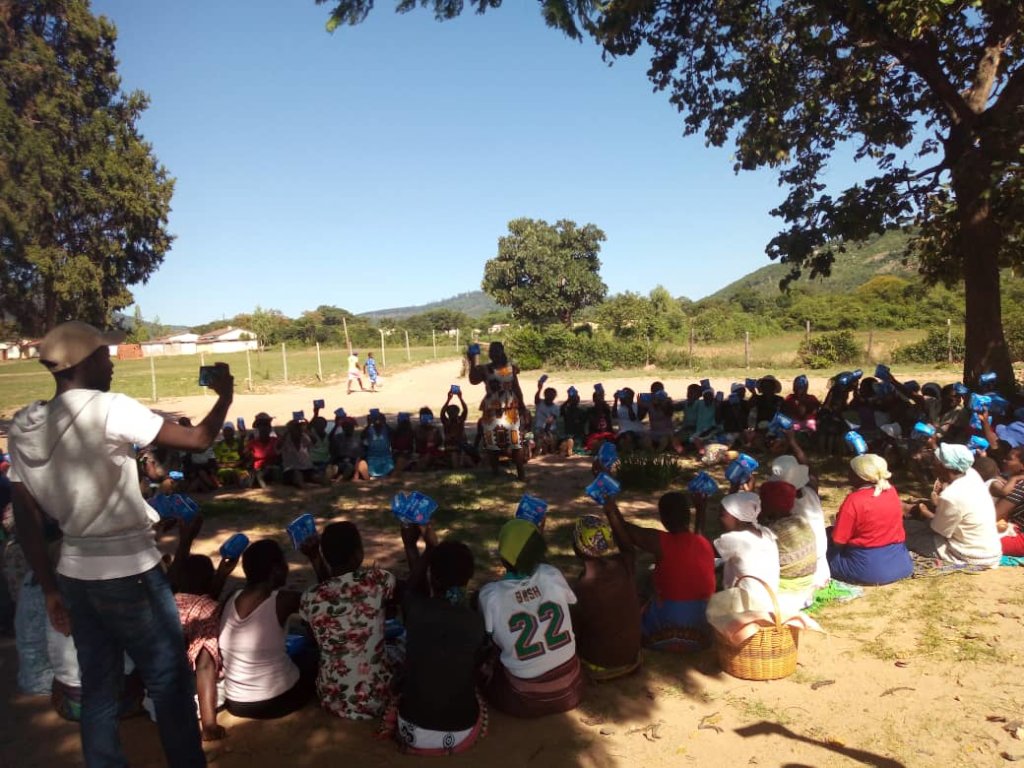 When cyclone Idai hit southern Africa last year, it left a devastating trail of destruction, leaving many people especially women in s state of distress. They were left without basic hygiene and sanitation. As many of their homes had been destroyed, they were forced to move into the temporary camps that had been erected for all victims. This meant therefore that their basic right to dignity had been taken away from them.
In a bid to lighten the burden for these women, the Community Foundation for the Western Region of Zimbabwe sought to raise a total of US$9000 000.00 to procure hygiene kits comprising of sanitary pads and other toiletries for a period of three months to 13 000 women in the Chimanimani area. We were however unable to raise this ambitious goal but managed to raise a total of US$652.00 through the GlobalGiving Platform.
With the funds received, the Community Foundation for the Western Region of Zimbabwe subsequently mobilised a total of 432 packets made up of 10 sanitary towels each. For easy distribution, as the beneficiaries are located in the outskirts of Mutare District, the organisation partnered with ASAP, a local Non-Governmental organisation that operates from the affected area. This partnership followed a discussion between the two organisations on the effects of the natural phenomenon which hit the Eastern parts of the country in March 2019. ASAP distributed the donation to women in Chishakwe ward and compiled a list of the beneficiaries.
Some of the testimonies from the beneficiaries are as follows:
"We are very grateful for the donation we have received. Pads are very expensive and most of us cannot afford them. This comes as a relief and on behalf of everyone I'd like to say thank you very much" said Abigail after receiving her packet of the sanitary wear.
Vivian who also benefitted from the donation said that they are sometimes forced to use unhygienic material in place of sanitary wear because they cannot afford pads.
ASAP Officers also took time to teach the women on menstrual hygiene as it has a health impact. Studies have shown that if neglected, it leads to toxic shock syndrome, reproductive tract infections and other vaginal diseases.
Although we were unable to reach our target of US$900 000 and will not be able to provide the sanitary wear for the envisioned period, the Community Foundation for the Western Region of Zimbabwe is grateful to you its donors for your support in empowering young women. The sanitary wear received may not last a life time but will indeed give these young women one less thing to worry about for a while. Also their dignity will be restored and their health protected.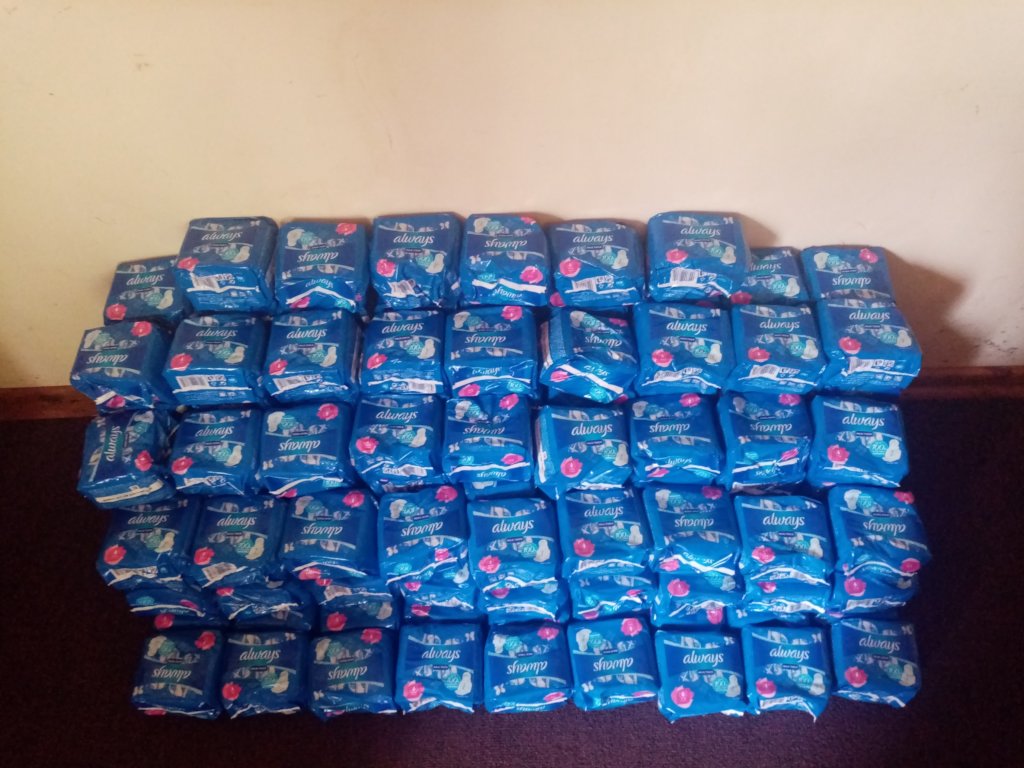 Links: