Project Report

| Nov 14, 2023
NWF's Largest Ever Grazing Allotment Retirement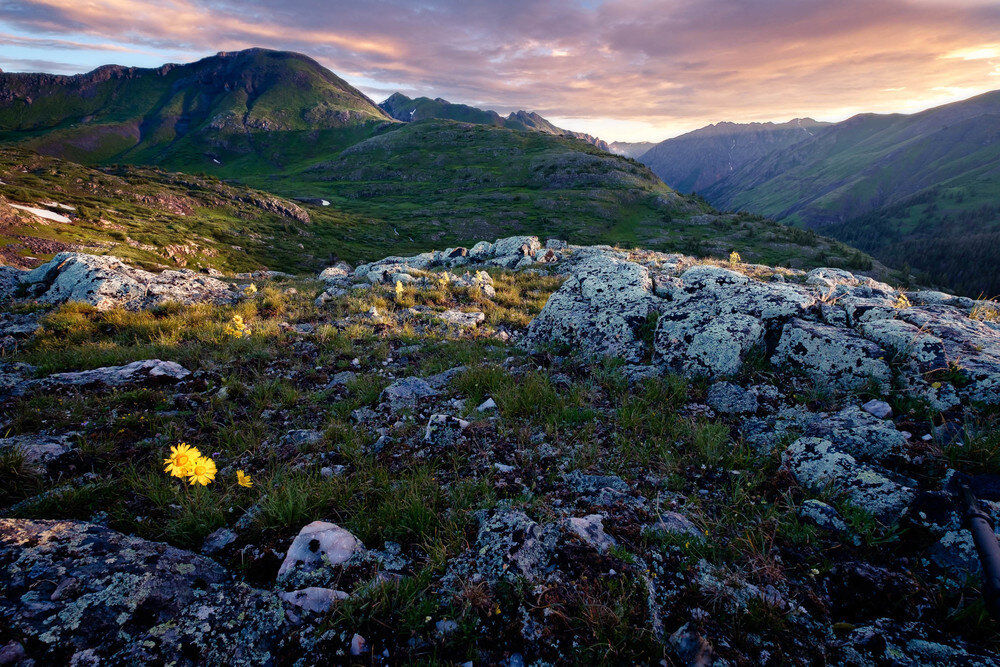 San Juan Range Grazing Allotment Complex, Silverton, Colorado
For our long time GlobalGiving supporters, we are very happy to announce what is our largest and highest impact grazing allotment retirement in 22 years - the largest in terms of allotments retired, total acres and the the highest cost. We are just thrilled and hope you are too.
As you will recall from past reports, where conflicts between livestock and wildlife are prolonged and intractable, the National Wildlife Federation believes that public land grazing retirements can provide an equitable solution for ranchers and wildlife interests. In coordination with federal land managers,we negotiate with livestock ranchers to retire public land livestock grazing allotments that experience chronic conflict with wildlife, especially grizzly bears, wolves, bison and in this case, with bighorn sheep. This market-based approach recognizes the economic value of public land livestock grazing permits and fairly compensates ranchers for retiring their leases. This approach has proven a successful model across the west in resolving conflicts between livestock and at-risk wildlife
In one of our most successful projects in over 20 years in terms of impact to bighorn sheep, the National Wildlife Federation has successfully negotiated a financial agreement with a ranching family to retire their grazing permits on 10 large high elevation grazing allotments in the San Juan mountain range of southwestern Colorado. These allotments rise high above the small town of Silverton which at 9,300 feet is one of the highest towns in the country. The allotments themselves rise from 10,000 to 13,000 feet and span several habitat types from wooded slopes to fragile alpine tundra. Six of these allotments are within or abut the famous Weminuche Wilderness Area, the largest wilderness area in the state. The allotments overlap with one of the nation's most important bighorn sheep herds.
Unfortunately, domestic sheep carry a number of diseases that can,and often do,decimate entire herds of Bighorn sheep.This herd has suffered from disease related die-offs over several decades and the only solution is to create permanent separation between domestic and wild sheep. This project does just that.
These 10 allotments are clustered together across an enormous area and thanks to our agreement with the ranching family,will create a very large domestic sheep- free area and moves us closer to eliminating the risk of disease transmission between domestic and bighorn sheep. As importantly, this will allow the herd to grow over the coming years moving us closer to our goal of fully recovering bighorn populations across the west.
In addition, removing grazing from these allotments will allow for the recovery of more than 100,000 acres of incredibly fragile alpine tundra habitat, which has suffered from over 140 years of sheep grazing. There are myriad sensitive plants and soils that will be able to recover. The allotments also comprise a large area of the headwaters of the Animas River and this agreement will improve both downstream water quality and quantity as well as habitat for the recently rediscovered, but still nearly extinct, San Juan Cutthroat Trout. Finally, removing grazing across over 100,000 acres can be viewed as a climate change mitigation win in that the recovery of the high alpine tundra vegetation will sequester significantly more carbon over the coming decades.
*AUMs (Animal Unit Months) is a standard measurement of the amount of forage to feed a cow/calf or five sheep in one month. In the case of this complex of grazing allotments, at least 5,000 ewes and their lambs were grazed on the allotments for between 1 and 2.5 months.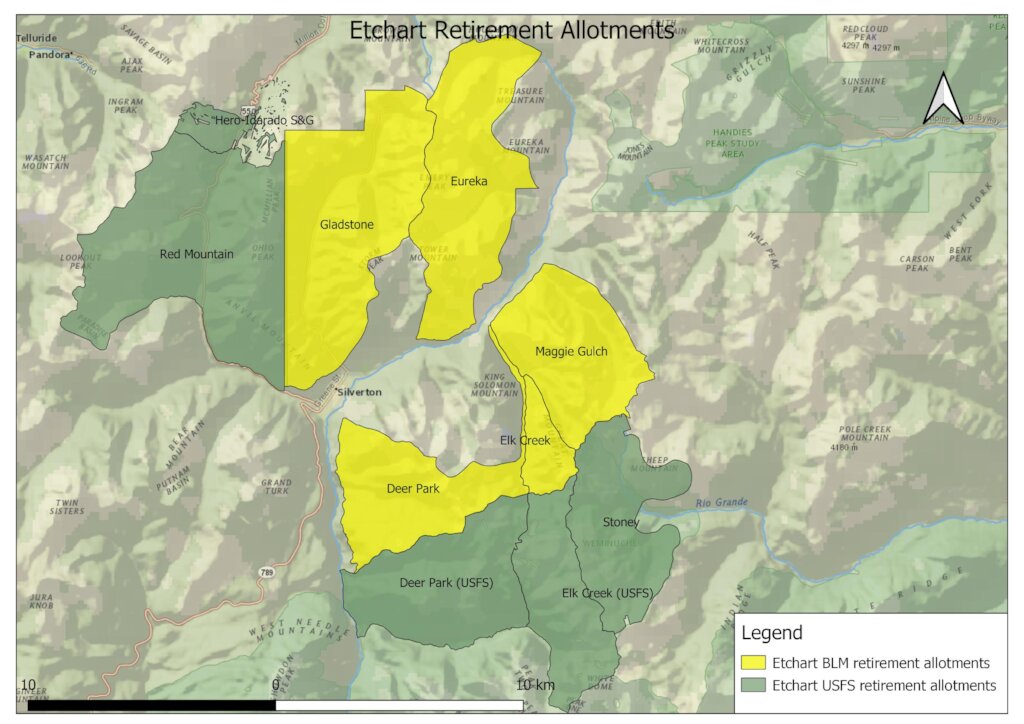 Links: