Project Report

| Sep 9, 2019
Note from a Volunteer| + Construction Update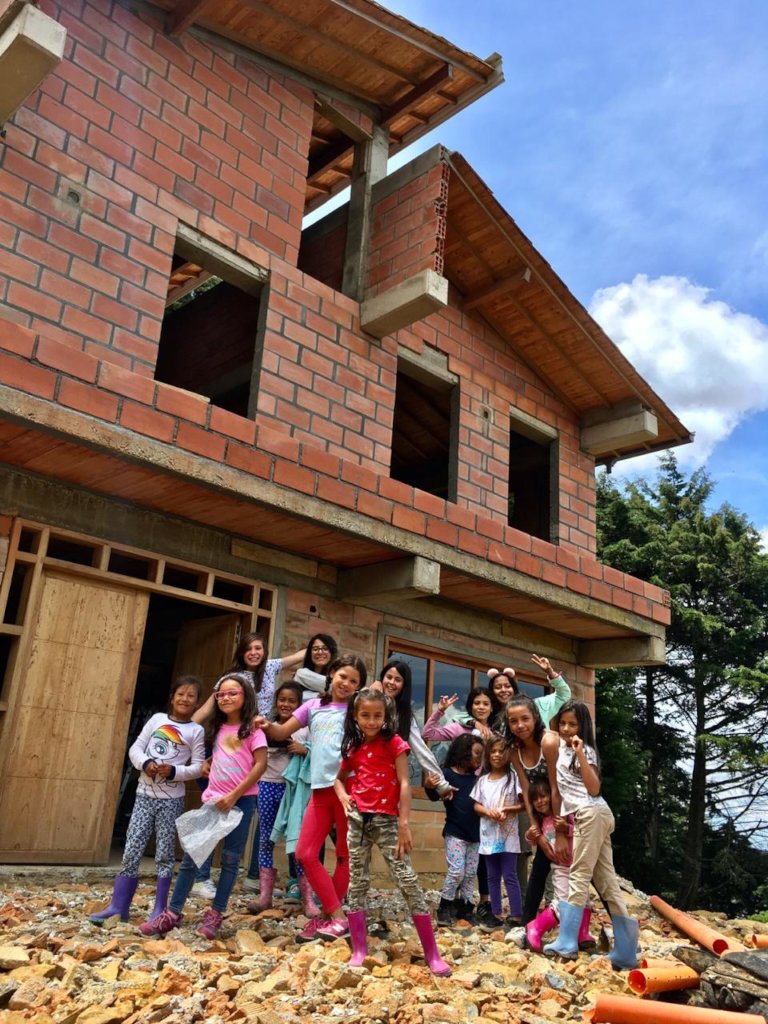 Dear Friends & Family of Cultivando Sonrisas,
For those of you that don't know me, my name is Jenna, I am a volunteer with Cultivando Sonrisas. My volunteer responsibilities have varied since I first was connected to the foundation back in 2016 when I was just passing through Medellin as a tourist. My role now is much more of an advocacy and ambassador role. For this update, I want to tell you a little bit about why I chose to invest my time, energy, and money into Fundacion Cultivando Sonrisas, and how I was recently reminded of "my why".
When I first arrived in Medellin, all I knew was that the foundation was a home for girls. In my head, I had pictured a group home foster care setting or an orphanage.
Stepping into Fundacion Cultivando Sonrisas for the first time was a surreal experience, that is difficult to explain. At first, all I could hear was the sound of laughter from young girls. As I was trying to take in all that I was seeing and feeling after having arrived at the foundation, a young girl grabbed my hand and began to lead me on a tour. She showed me her room that she shared with 10 other girls, a room that was attached to a second bedroom that housed 10 more girls. I couldn't understand a word she was saying, but I felt privileged to be seeing her home, a space that she obviously took so much pride in!
The young girls who lived here were cheerfully going about their afternoon routines. Some were doing their homework, while others were singing and dancing along to a music video. Once I had a moment to be present with what I was seeing and feeling, what I realized was that the foundation was not an orphanage or a temporary group home for kids on their way to foster care.
No, this was a home…. like an actual HOME! A family lived here, albeit a gigantic one, but a true family nonetheless. It was far beyond what I could have imagined a foundation to be, and it took a bit of time for it all to register.
As a counselor who has spent much of her career working with vulnerable youth, this was something I saw as a true answer in the lives of the most vulnerable of children. The foundation created a home, and a family for these girls to BELONG to, and from my perspective there is nothing more foundational for young children than the sense of belonging to a family system.
This came to my mind again when the girls got to go visit the construction site of their future home! There was such joy and pride on their faces as they toured their new home and got to imagine where their beds would go and where they would put their clothes and eat and play games, and do their homework. It reminded me of when I was a young girl and went with my family to a new house we were buying….WE….it wasn't just a home that I lived in, it was our home, MY home. I believe that is how these girls felt, they were looking not at the future home of the foundation, but they were looking at their future home, a place of their own…a place where they BELONG!
There has been so much progress made, and we hope the construction will be completed in early 2020! We still need to raise approximately $15,000 USD to finish the final phase of construction.
We are so grateful for your continued support and we are getting closer and closer, to the completion! Please help us to spread the word to keep the momentum going during these final stages of the construction.
Warmest Regards,
Jenna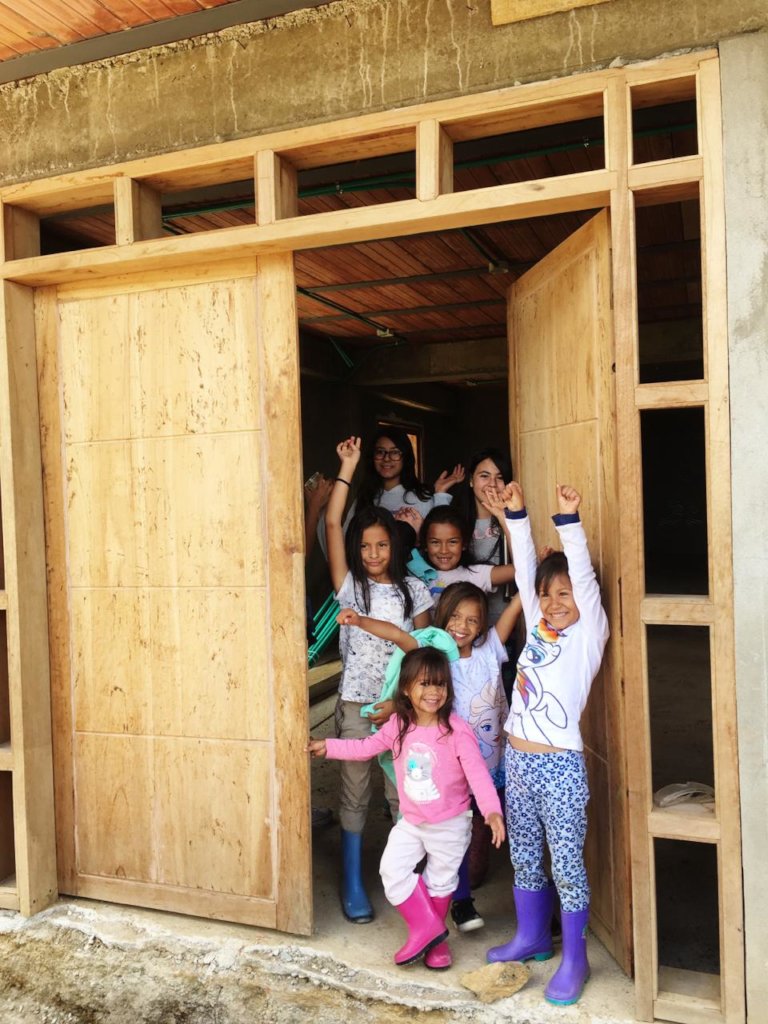 Links: