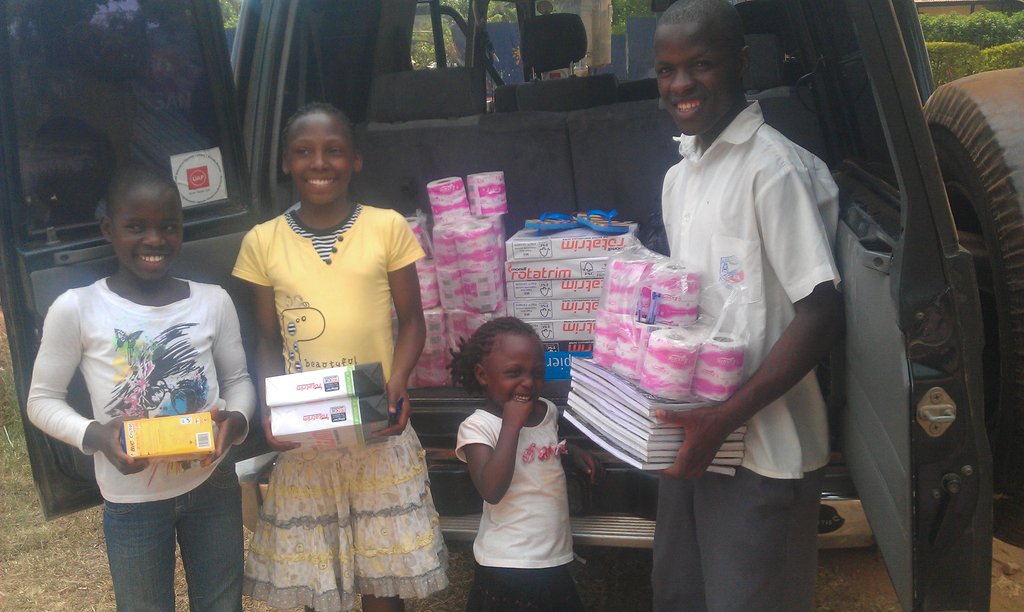 Hey,
Thank you very much for the scholastic materials, your donations have enable us to purchase exercise books, manilla papers, reams of photocopying paper, toilet rolls, aim school rullers, pens, pencils and colouring pencils for the kids to go back to school this term, they were received will all the excitement, you can imagine kids have been going to school without them but they kept begging from friends, others could write on the ground, as others would be sent back home.
What you have done is very very incredible, thank you, children in primary and in secondary school have been catered for.
"Am happy to recive big books that will last long" said Goretti
It is expected that this terms class performance for the kids is greatly going to improve as they will not have to miss classes due to lask of books.
Other Globalgiving donors donated towards the purchase of new strong shoes for the kids and others have donated towards completion of school fees for the kids and it has been paid fully.