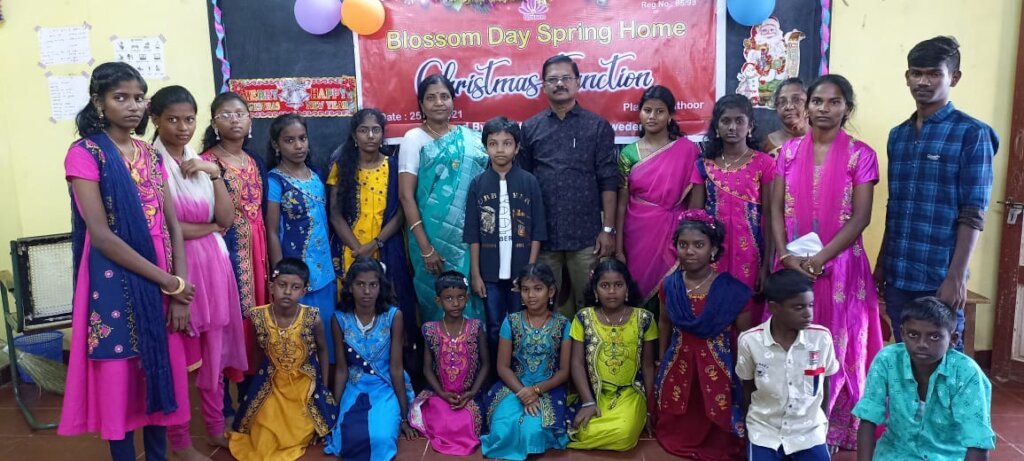 Thank you!
Dear friends of GlobalGiving,
As a completion of the year 2021 we want to firstly thank you for your ongoing support, generosity and kindness toward our projects. You all have contributed to make 2021 a successful year even with the many challenges that the pandemic COVID-19 brought to many. We are happy to express our gratitude, because without your support to our communities - especially our children at Dayspring Home and Farm - we wouldn't be able to achieve the many goals and aspirations for them. Your donations contributed very much in ensuring education for them throughout the year, school kits and clothes, medical check-ups, nutritions and general support to all 30 children at Dayspring. Moreover, the House needs constant work and maintenance which we were able to deliver at all times to ensure a safe and pleasant place for the kids.
We are pleased to begin a new and exciting year with you all, full of projects aiming at supporting our communities, full of support and respect for these disadvantaged people that blossom day by day with us!
Christmas Update
December has been a month of feasts and occasions for our children to celebrate and to receive the solidarity and love they deserve. This Christmas was fabulous and kids were treated with gifts, decorations, Christmas Tree, Christmas Costumes and Christmas Meal. Their gifts were not only toys, but we worked hard to ensure that they had new shoes and new clothes for the whole school year to come. We made sure Christmas Day was a special day as always and more than ever, by treating the kids with a special Meal, a marvelous Christmas Cake and with games, dances and chants!
Our kids were pleased and happy, and this is thanks to our staff members but most of all to you, wonderful GlobalGiving donors. Without your support we couldn't donate the joyful atmosphere we were able to preserve year by year.
Thank you for your continuous support to these children!
The impact you have on their lives is enormous and with your help we are able to provide a stable home and secure for the children.
Do look forward to our future updates on how the children are doing and the impact your donations are making! If you have any further updates, please don't hesitate to contact us.
We are looking forward to this new year supporting the women and children of our community!