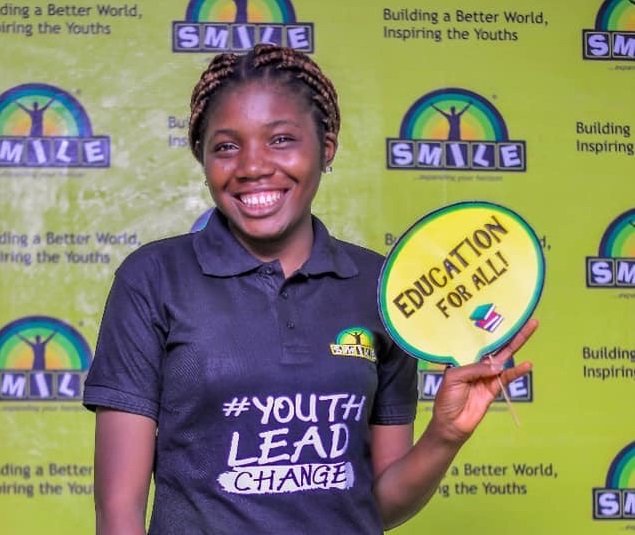 Dear Project Supporters,
Here's a heart-warming story of thanks from Blessing, who you helped support. Support was provided in conjunction with S.M.I.L.E.

In her own words...
I know the value of getting an education and the benefits it has in giving more opportunities for people like me from low-income backgrounds.
After graduating from high school, I didn't bother sitting for the university entrance examination offered by JAMB because it was glaring my family can't afford any fees and I've just been lucky to get a secondary school education provided freely by the government.
Knowing the background I come from, I see furthering my education as the only escape to a better future, so I wasn't going to give up my dreams of getting a university education.
I decided I was going to work to save up for my school fees. I thought I had a great plan but soon realized this plan wasn't going to work as I realized that in spite of my hard work, I just wasn't able to save enough. It was at this point I realized I needed help to make my dreams a reality.
Not knowing what to expect, I decided to approach S.M.I.L.E for help. The organization was my only hope and last resort and S.M.I.L.E came to my rescue.
On the day they paid my fees, I wept.
I am so grateful to S.M.I.L.E for helping me get back on track with my academic goals. Support funds were raised on Facebook. They have freed me from financial anxiety and the fear of dropping out of university sometime in the future as they plan to support me for my entire 4 years in university.
I honestly feel very privileged and this opportunity has challenged me to do and get more in life.
Our scholarships are supported by kind donors like yourself. You could consider starting a monthly recurring donation here to help more students like Blessing get their education. Even a few dollars a month will go a long way. Please also share this with your contacts and invite them to consider supporting this ongoing project.
If you have any questions, please feel free to email us at GlobalGiving@developafrica.org.
With great appreciation,
Amy & The Develop Africa Team
Links: