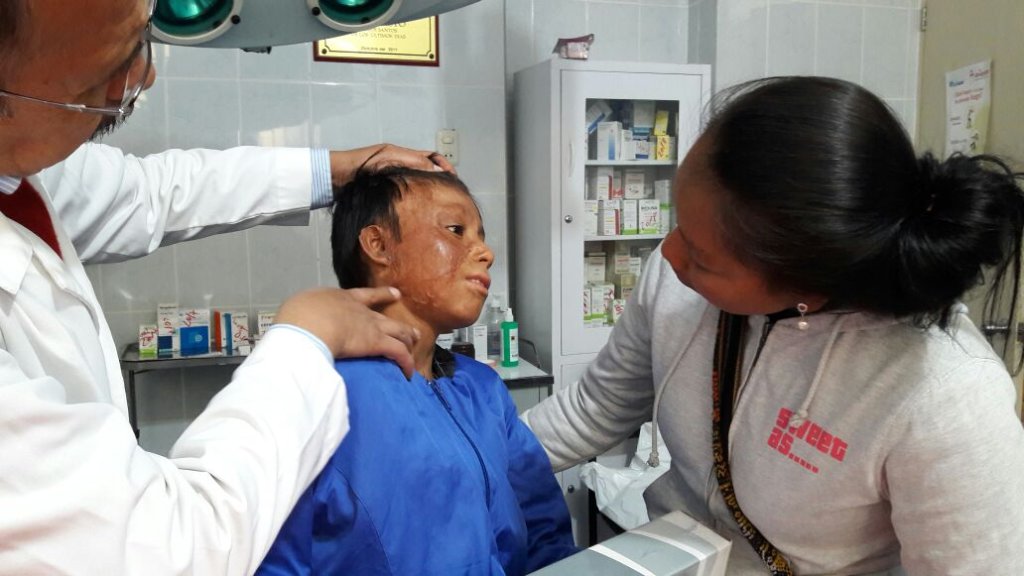 Whenever I meet a new life story of our kids, I always wonder how these little ones are able to go through all of this. Some of them for several months and much more of them for years! just like our Juan, for example (and He's a brave one for sure! yes, he is!)
Six years have been since Juan started to learn how to live with burn injuries in his face and body, and I can barely imagine how difficult was for him, but then I think in the good times, when He started to improve step by step, therapy by therapy, and how happy is He now, which is the most important thing for us!
Watching our boy playing football with his mates each day he comes for his therapies and seems feeling so much better with himself, it brings me hope and a big smile. Because it was not easy; everybody here learnt to be patient, waiting for the day when Juancito could start to smile again. He put much effort into their therapies, despite living away from our centre he never have missed their appointments. Juan was thrilled when he knew that soon could have the surgery that could be able to improve the scars on his face at the moment he saw his two tissue expanders and it made our day!
As you probably have read in the description of the project, Juan's house caught on fire when he was just a little kid and suffered severe burns, he has physical sequels but the internal ones were the most difficult to treat. Juan is much better now, but he is still learning to love himself despite of how people or kids could see him.
Thanks to ANIQUEM and to all of our donors, our kids are are able to receive their necessary treatments such as physiotherapy, occupational therapy, their compressive garments and their psychological treatment here in ANIQUEM. Furthermore, we organize activities for the whole family so that they can be reintegrated into the society.
Juan would like to say a few sentences on her own to thank you as well (we translated it for you): "Thank you so much for your help!. I've learnt so much and I feel happy to be here in ANIQUEM. People is so nice and always make me feel like they were my own family. Thank you because I can have my surgery now, and I will not feel ashamed anymore."
¡¡Thank you so much again for helping Juan to be more confident and happy!!
Besides Juan, there are other kids that urgently need our help. You can help us to change their lives and give them the integral rehabilitation they deserve - click on the link below to read their story. Thank you so much and have great day!
The whole team of ANIQUEM.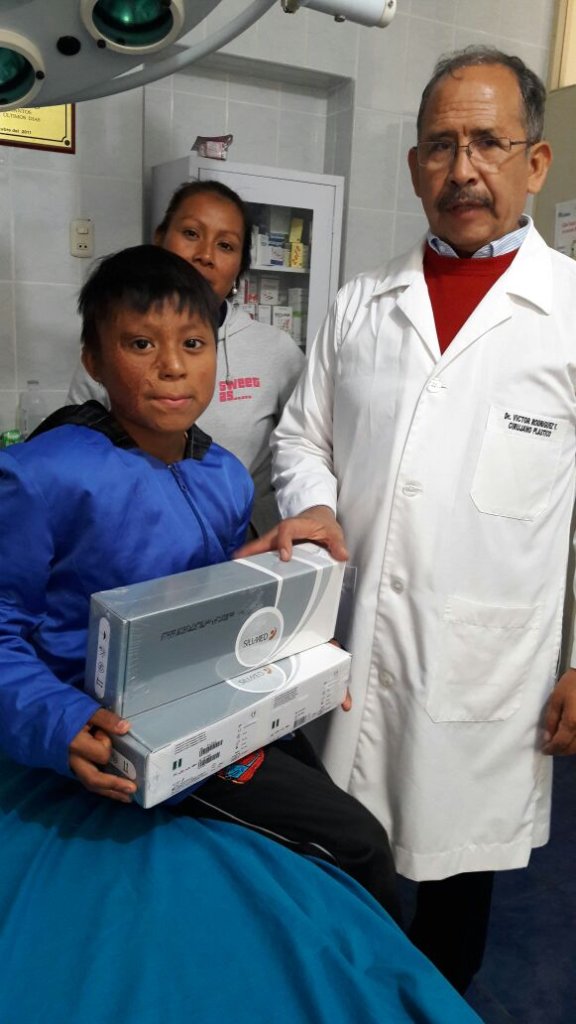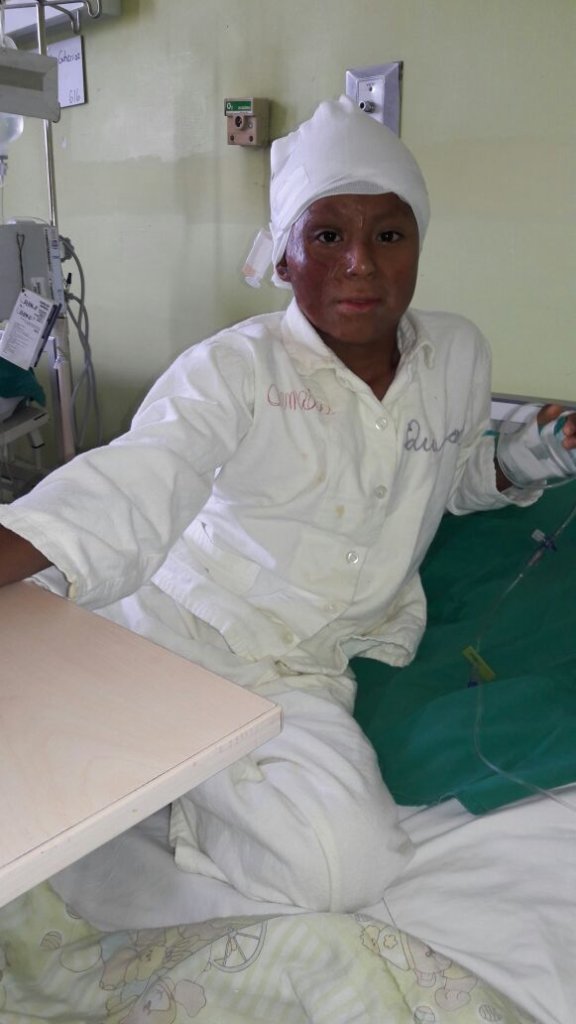 Links: