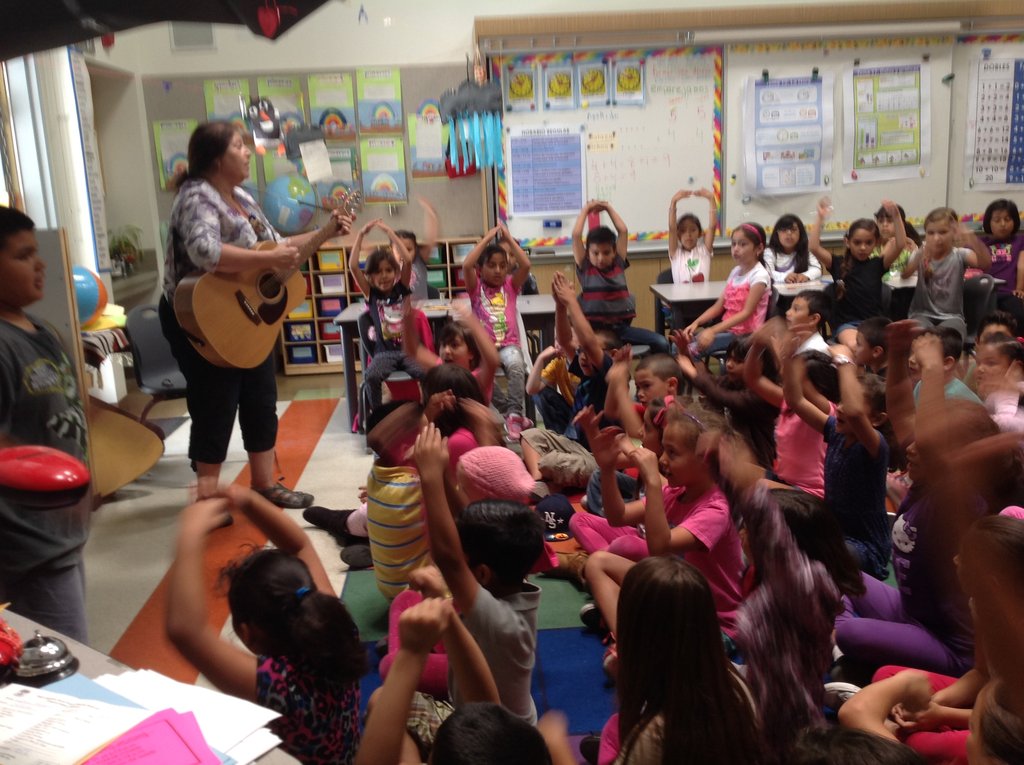 Dear Friend,
Thank you so much for being a force for good this winter by teaming up with our organization to improve the lives of children through music. Your gift is already empowering Guitars in the Classroom to provide musical learning programs for children in high-poverty schools. With your help, we are already preparing to provide musical access, instruments to play, teacher training and songs for learning and well-being in these schools. This absolutely could not be happening without your support and desire to lift up these kids in need. A new report just came out showing that literally half of the children in America are living in poverty. This is a shocking figure and shows just how much work there is to be done. Thank you for being a problem solver!
Because of you, our 2015 programs will now reach 200 more teachers serving 18,000 public school students, most of whom are living in highly stressful situations.
Imagine Felix, a child who has never found his chance to shine, getting the chance to strum a guitar and count in his peers singing their song for math in his fifth grade classroom. He will be proud to be a leader and he LOVES music. His teacher will be coming to a GITC class every week because of you.
Imagine Serena who is six and lives in a very crowded 1 bedroom apartment in the barrio with her whole family and her mother's sister and her four children. Most of the children are sleeping on chairs or on the floor. Serena's life at home is hungry, noisy, crowded. She worries a lot. But when she sings each day, she feels peace and harmony. Her voice has its own lovely quality. She is excited to get to class each morning where her kindergarten teacher is leading music with a set of student ukuleles you helped us place in that classroom. And she can concentrate on the sounds of letters and the sequence of numbers tucked into each song. She is learning.
Imagine Emilie who has been teaching second grade for five years. She always wanted to make music as a child but her family had no money for an instrument or lessons. And her elementary school had no music program. Zero access. Now she is 30 years old and she can get a ukulele and a guitar from us for free and take a lesson every week at no charge. She will come to class early to share the lyrics she and her students will be inventing to learn grammar. She and her students will sing their original song about addition at the next parent education night. They will videotape a story song they write to go with their class play about the environment in the springtime. And every child will learn to play the ukulele this year. The quality of Emilie's teaching will become more joyful, creative and spontaneous because of you. Every year, she will be able to share music with her students because in 2015, she will become a Song Leader for Learning. In her 22 year career she alone will make a difference for 1000 children because she will wind up sharing and leading music for neighboring classrooms, for her children's kinder buddy class and after school at Music Club (which she will start). This is a realistic look at what happens when we train a really engaged teacher.
I honestly cannot thank you enough for your gift to Guitars in the Classroom. Hopefully you will check in with our facebook page to see the updates as they emerge. You will know you are someone who made it all happen. The address there is www.facebook.com/guitarsintheclassroom . You can also visit our website and sign up for our infrequent enewsletters if you want more information. We send out a lot of photos and some little stories there.
Thank you again from the depths of my heart. We really are making education better and I have high hopes for the twelve months ahead.
With you in gratitude and service for the children,
Jess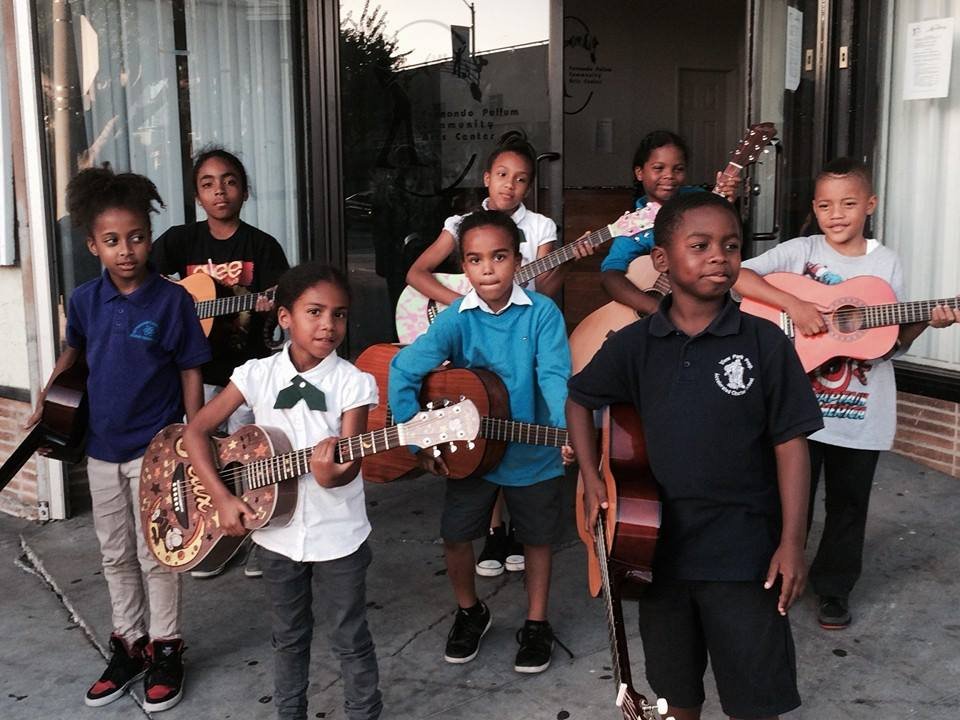 Links: