Life isn't always easy, especially for a girl living in a conflict zone.
Elena lived with her family under fire, her house was not far from one of the military units in the Donbass area. Bullets ricocheted off the roofs of the houses and the siren went on and on.
On many occasions the family had to hide underground in the cellar to save their lives. Elena is scared of fireworks, thunder, explosions, and she lives with anxiety.
We can't imagine the mental scars and the psychological trauma of a child living in a conflict zone.
Her family moved to a refugee camp close to our partner Children's Hearts, Ukraine. This year she attended the summer camp for girls.
At the camp, Elena gradually began to open up, found new friends and played games.
She was in the pool for the first time, and expressed indescribable emotions.
Elena even began to sing and dance with the girls, thanks to close connections built with her.
Along with our partners and our recent Trustee, Jovita Anikinaite, a child psychiatrist with extensive experience in trauma, we are working to help children experiencing trauma.
Your caring support will ensure that we will continue to support children who have been traumatized by poverty, abuse, abandonment, conflict and civil war
Any donation no matter how big or small makes such a big difference.
Thank you.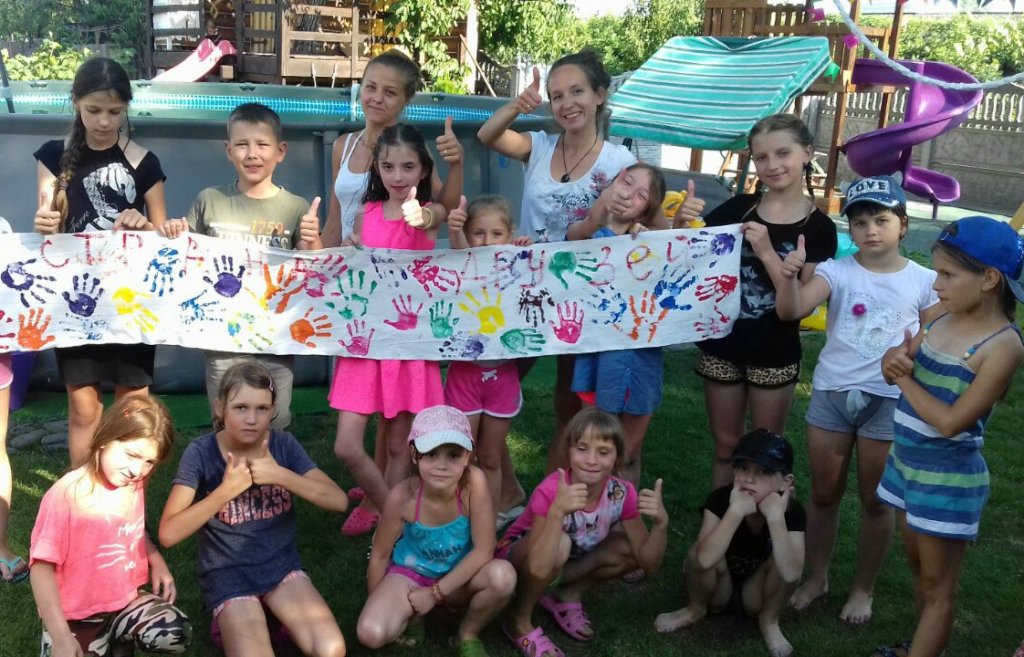 Links: