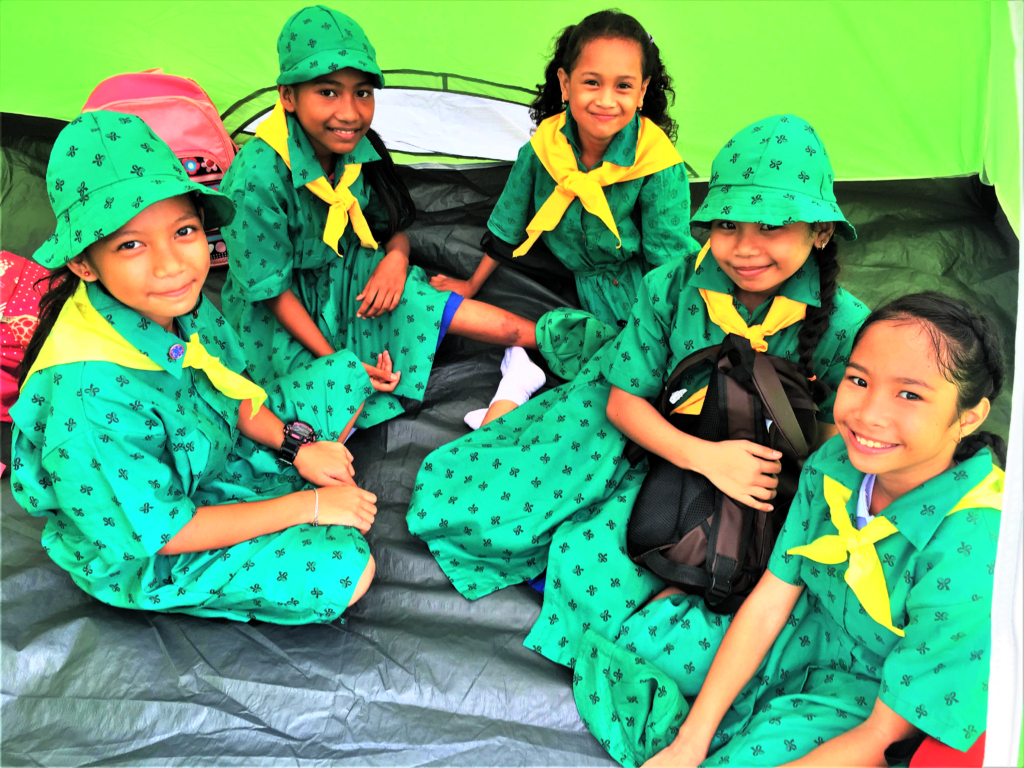 The Boy and Girl Scout troops of Sulu, Philippines wish to thank you for providing the funding needed for their new all-weather tents. The expression that "big things come in small packages" is certainly appropriate as the tents can be carried like a small suitcase, but when taken out of the box and set-up, they can comfortably shelter up to 10 scouts in uniform. "The tents allow us to provide fun and training to boys and girls in scouting skills, no matter the weather," says Teacher and Scout Master Jainab in Indanan, Sulu.
"This project permits troops to participate in outdoor training in environments that can pose severe challenges due to heavy rains and forest related illnesses such as malaria, cholera and dengue fever," says Principal Merhama of Salih Yusah Elementary School. The district of Indanan in Sulu Province is near the Equator and covered with dense jungle. Asia America Initiative is focused on improving scouting skills as a means of education and peace building. For peace building, scouting brings together children of diverse backgrounds.
There are 2,650,000 boy and 800,000 girl scouts in the Philippines. Filipino Scouting is accredited within the World Organization of the Scout Movement as the second largest Scouting population in the world. Boy/Girl Scout chapters, located mostly in public schools, bring together children of all ethnic, religious and socio-economic sectors, which builds peace. Many scouts in Sulu live in dire poverty. Their bond is a willingness to serve their communities. In a region plagued with ethnic and religious conflict, the bonding of children under organized Scouting activities and positive social structure develops uplifting shared experiences which build trust and friendship.
Even though our micro-project has ended, you could continue to support a different long term project. Monthly contributions are a great way to budget. Global Giving is giving a 100% match for new recurring donations - you can double your impact! Follow the link and select the Donate Now button. (Be sure to toggle to "monthly" if you are interested in a recurring donation.)
Clean Water & Nutrition for 1,000 Interfaith Girls
Unite Inter-Faith Children via Education and Water
Thank you for your donation to AAI and assistance providing tents to these future leaders of their community.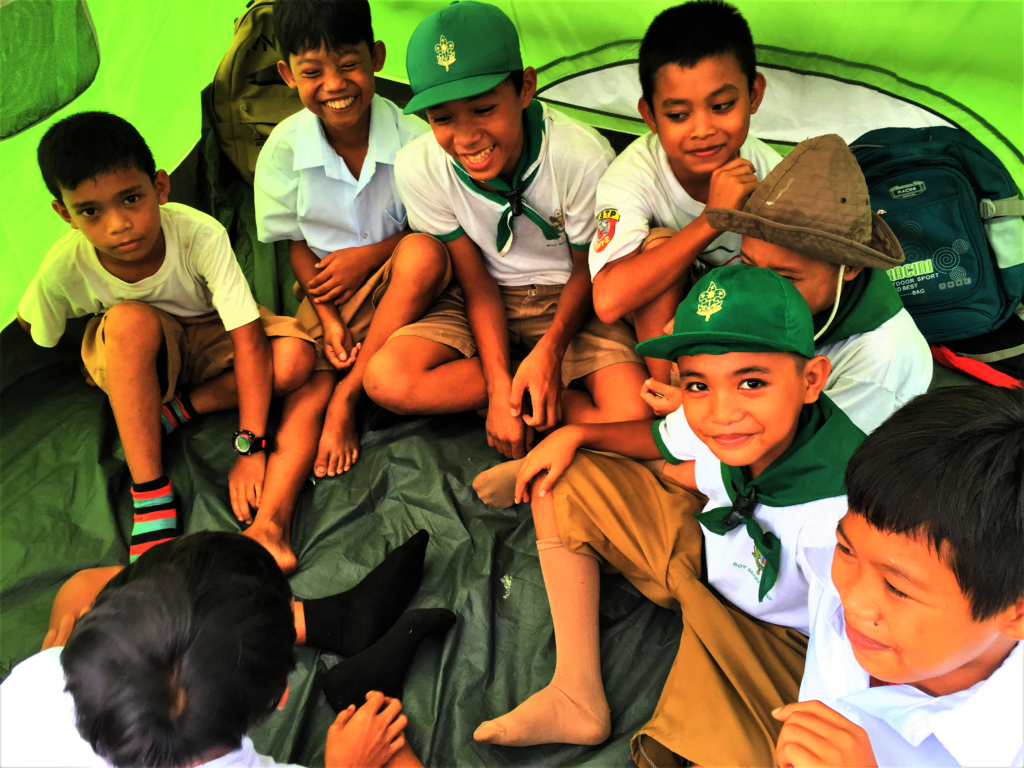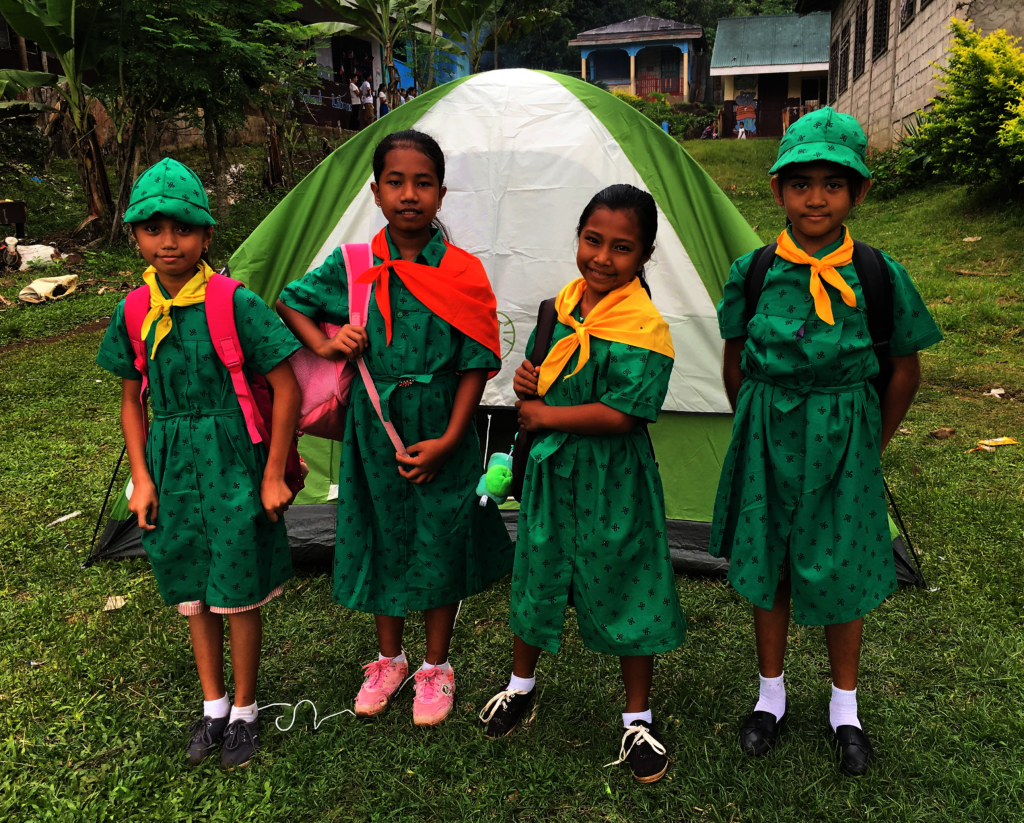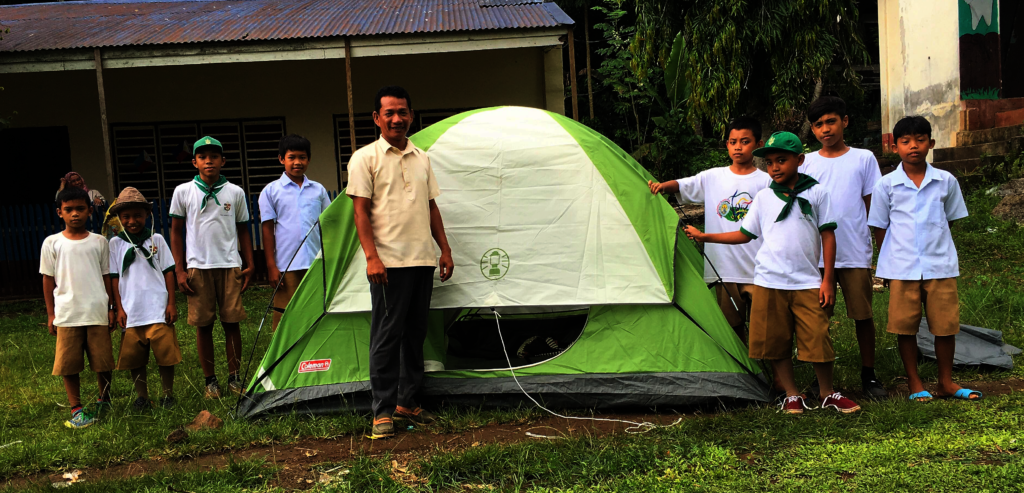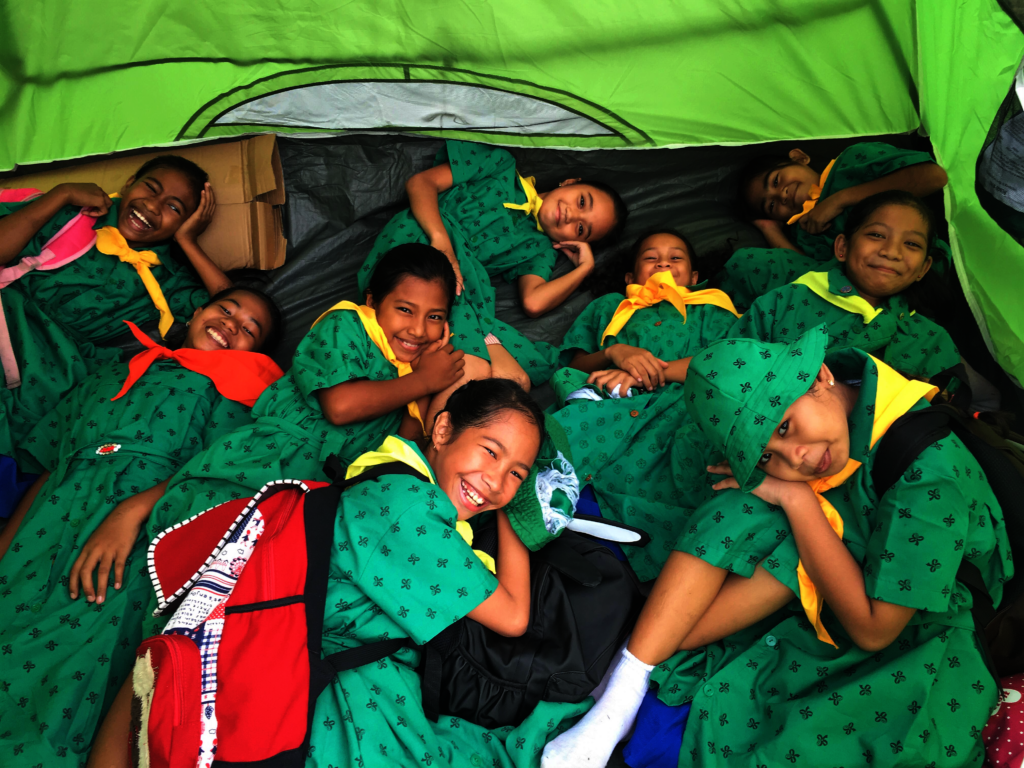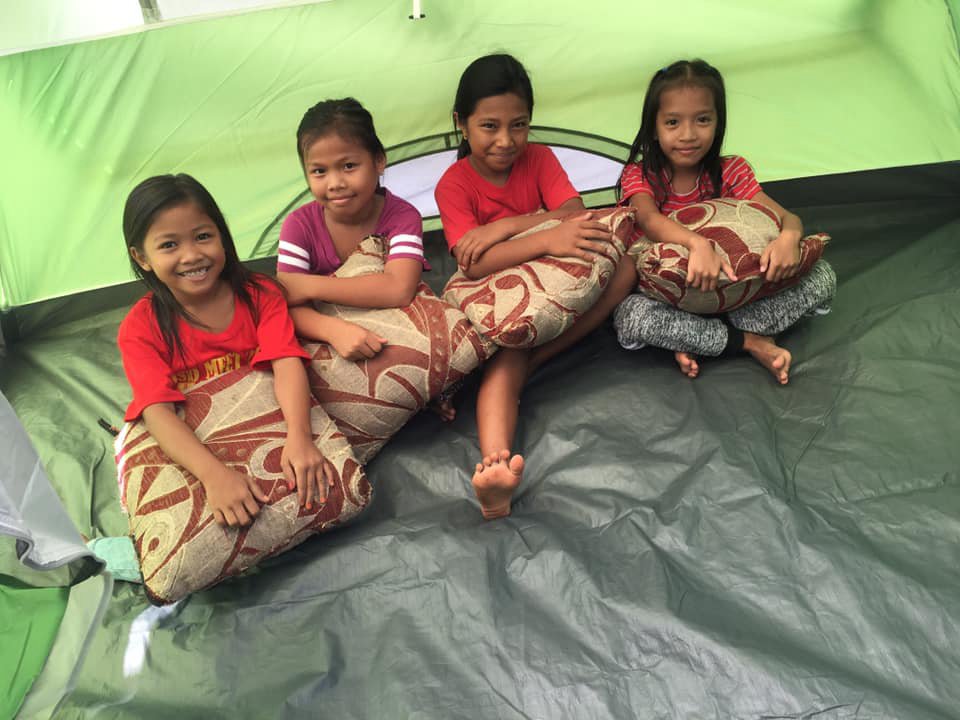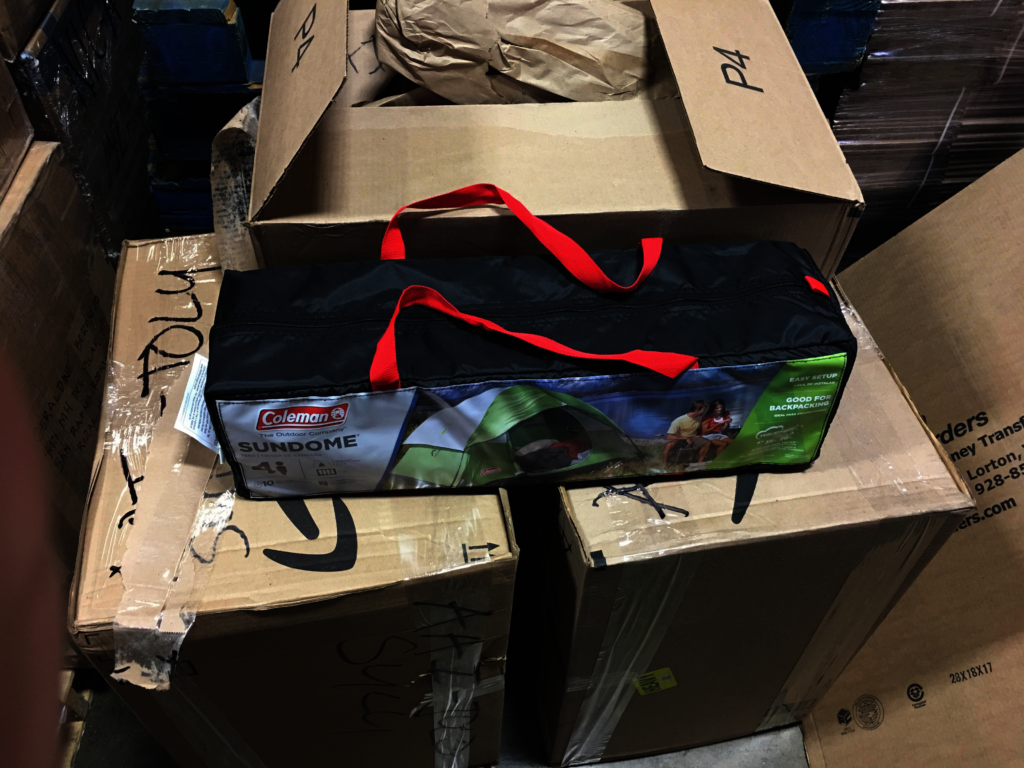 Links: