PROBLEM STATEMENT:
The 14th August mudslide and flooding Incidents claimed the lives of over 500 people and left thousands homeless. The majority affected individuals are women and girls who get their livelihoods from small and medium sized (SMEs) enterprises. These women and girls are in dare need of urgent recovery from the disaster.
In light of the above, AID-SL partnered with the UNDP Sierra Leone and conducted an Entrepreneurship Training program for Six Hundred (600) victims and survivors.
PROJECT CONTEXT:
The entrepreneurship training program was provided to people from the most affected communities, including Culvert, Dwarzark, Kamayama, Kanikay, Kaningo and Regent.
The training program provided support in the areas of business plan development, market information management as well as general business and financial management capacity building. The intervention consisted of the implementation of a fully comprehensive business development and knowledge transfer training which will lead to the establishment of small or medium enterprises (SMEs) as a means of providing livelihood incomes to the survivors.
The 600 affected individuals were provided with small grants, equivalent to US$ 100 each to re-establish micro and small enterprises, such as local convenience stores, mobile credit re-sellers, food stalls and small green enterprise start-ups, to support the re-establishment of local economic activities. 80% of women will be targeted for this support and 20% men.
SPECIFIC RESULTS:
600 beneficiaries were trained in entrepreneurship skills
600 beneficiaries have the skills necessary for starting a small enterprise
600 beneficiaries have improved basic literacy skills to manage living standards
600 beneficiaries have income earning opportunities for self-reliance
600 beneficiaries are well-equipped in managing their businesses
600 beneficiaries are employers reducing the unemployment rates in the country
600 beneficiaries had the knowledge for business proposal writing for funding
600 beneficiaries are prepared for using technology to improve their businesses
We are grateful to our partners and friends who donated their hard-earned cash towards this project, especially GlobalGiving and UNDP Sierra Leone. Please be rest assured that through your generous support, you're positively impacting lives and giving hope to the hopeless.
Attachments: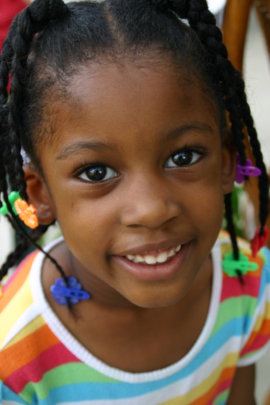 According to UNICEF, Nearly half (47%) of primary school aged girls in Tanzania are not attending school. Between 2004 and 2010, even though pregnancy among Tanzanian girls aged 15 to 19 years fell by about 12%, still, more than 40% of young women begin having children by age 18, and the country has one of the highest adolescent pregnancy rates in the world. (UNICEF) Girls in urban areas of Tanzania were eight times more likely to finish secondary education than girls in rural areas.
AID continues to provide tuition fees, school uniforms, shoes, books to primary and secondary school girls in the Arusha rural community in Tanzania. Funds raised through the GlobalGiving platform helped provide additional books and other school supplies for 20 primary school girls.
AID also provided support for 10 girls in Moshi. Like Arusha, there are so many girls in Moshi who are in dare need of support to enable them go to school and have quality medical services.
We are grateful to our partners and friends who donated their hard-earned cash towards this project. Please be rest assured that through your generous support, you're positively impacting the lives of young gilrls in Arusha, Tanzania.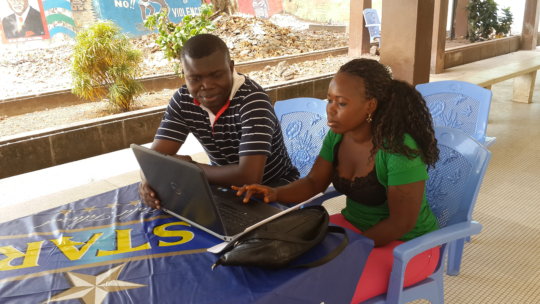 In the past three months, the organization have been supporting poor and less-privileged women in Freetown by offering them much needed skills to enable them create jobs for themselves thereby becoming self-reliant.
Sierra Leone continues to be ranked as one of the poorest countries in the world, ccording to the UN Human Development Index. Within this frame of generalized poverty, women come worse off and have been found to be poorer than men. This is due to gender disparities existing with respect to access to and control of a range of assets including direct productive assets such as land and macro credit, human capital assets including education and health, etc.
From the funds raised through the GlobalGiving platform, the organization provided skills training programs for and additional 10 women in the Wellington community, Freetown. Our sensitization programs in relation to women's empowerment, discrimination and abuse continue to positively impact the lives of women in the country.
We're so grateful to our partners and friends who donated their hardearned cash towards this project through the GlobalGiving platform.
WARNING: Javascript is currently disabled or is not available in your browser. GlobalGiving makes extensive use of Javascript and will not function properly with Javascript disabled.
Please enable Javascript
and refresh this page.