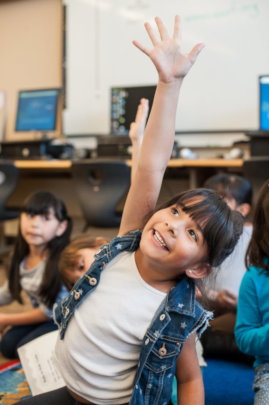 Many children in need around the world do not get a quality education where they can learn and develop. To advance learning, Save the Children supports education programs for children in the classroom and at home.
We train teachers to engage their students through more effective teaching practices.
We coach parents and caregivers to help their children learn early on, so they are prepared to enter school.
We offer ways for parents and community volunteers to get kids reading and doing math outside of school hours.
We introduce children to the power of artistic expression — drawing, painting, music, drama, dance and more — to help them heal, learn and do better in school.
We make sure that children don't stop learning during a crisis, and we help to keep kids healthy so they don't fall behind or drop out.
Childhood should be a time defined by words like: playground, family, school and innocence.
However, more children around the world than ever before – at least 357 million children – are living, some just barely, in areas affected by conflict. That's more than the entire U.S. population! Read the new report by Save the Children, The War on Children now.
Globally, nearly 1 in 6 children are experiencing childhoods re-defined – by words like: starving, maiming, violence and war.
And nearly half of these children live in the most dangerous areas of all to be a child – those affected by high-intensity war and conflict, including Syria, Afghanistan and Somalia. In these and other war-torn countries, children are imminently vulnerable to starvation, injury, exploitation and even death.
Thanks to compassionate people like you, Save the Children is there, on the ground every day, working to provide essentials – like food and safety – to children trying to survive these extreme conditions.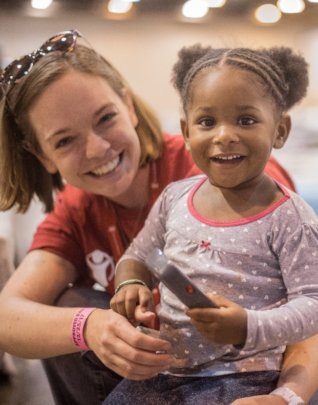 Hurricane Harvey was the most powerful hurricane to hit Texas in over 50 years. It displaced more than 1 million people and damaged over 200,000 homes in a path of destruction that stretches more than 300 miles.
As the national leader in child-focused disaster preparedness, response and recovery, Save the Children was uniquely positioned to address the needs of children and families affected by Hurricane Harvey. We have more than 80 years' experience serving the needs of U.S. children and are a partner of the Red Cross, coordinate closely with FEMA and are a member of the National Voluntary Organizations Active in Disasters. Additionally, we have a strong history of protecting vulnerable children in the aftermath of emergencies in Texas, including Hurricanes Gustav and Ike in 2008.
To date, we have reached nearly 18,000 children and adults through our Hurricane Harvey response. Given the magnitude of the disaster and the massive scope of children's needs, we have committed to a two-year response strategy to help children, their families and communities to recover. Over this time, we will continue to support children and families through psychosocial support programs, the restoration of local childcare and early learning services, and disaster risk reduction and emergency preparedness to help children, families and communities become more resilient and ready in the event of a future crisis. Our goal is to reach over 160,000 children and adults with direct support.
We are grateful for your support which has already helped children, families and communities recover from their losses, rebuild their lives and become more resilient to future shocks. Thank you.
WARNING: Javascript is currently disabled or is not available in your browser. GlobalGiving makes extensive use of Javascript and will not function properly with Javascript disabled.
Please enable Javascript
and refresh this page.