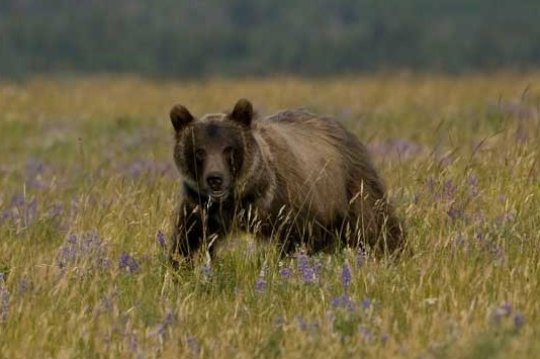 Last fall, Dr. Cristina Eisenberg wrapped up her 3rd season of data collection as part of Earthwatch's Restoring Fire, Wolves and Bison to the Canadian Rockies expedition taking place in Waterton Lakes National Park, Alberta, Canada. Here, volunteers are helping to study the reintroduction of wolves, wildfires and bison to the region, all of which were key elements to sustaining a healthy and balanced alpine ecosystem, prior to their eradication by European settlers in the late 1880s.
Dr. Eisenberg recently shared her analyses and findings from the 2018 season:
Our 2018 data show many interesting things, most notably the vigorous positive response and resilience of this ecosystem to extreme-severity wildfire. Together we learned that prescribed burning creates more open aspen stands, and that elk browsing on burned aspen was negligible, likely due to a variety of factors, including plant defenses and risk of predation by wolves. You helped us discover that the Eskerine prairie is so healthy that it continues to be nearly completely composed of native grass species. You also helped us find Pleistocene bison and wolf bones in our study site, near a buffalo jump, and Blackfoot artifacts, such as stone tools and arrowheads, which remind us that the relationships we're studying are ancient.
Specific accomplishments and discoveries:
1. We found that the Kenow wildfire burned our study site with 75.4% extreme and 12.6% high severity, which is unprecedented for any large fire in North America, and even perhaps globally. We wrote and submitted a journal article about this surprising finding.

2. Per our microhistological elk and bison diet analysis, we found elk and bison eating almost no aspen. Elk browsing on aspen dropped after fire, but we didn't expect it to decline to nearly nothing as it did. The extremely low amount of browsing on aspen, an important elk food, is perhaps due to predation risk or to the defense compounds aspen produce to make them less edible after a fire.

3. After the Kenow wildfire, the proportion of native grass on the prairie increased, and the proportion of invasive non-native grasses decreased, demonstrating the benefits of even extreme-severity wildfire.

4. Wolf activity was moderate in the park and high on tribal land. Wolves shifted their activity to portions of the national park that were closed to the public because of fire damage.

5. On the Timber Limit we found deer the dominant herbivore by number, but not by biomass. This differs from the park where elk are the dominant herbivore by number and biomass.

6. We implemented the third year of the Kainai First Nation Community Fellows Program and continued to gather data on tribal land adjacent to Waterton Lakes National Park to prepare for the return of bison to this landscape. We were delighted to have 34 teachers and community members from the tribe join us as Earthwatch team members. They shared important Traditional Ecological Knowledge insights and provided much inspiration for all, supported by four Kainai First Nation field technicians.
Because wildfires are increasing in severity globally, understanding the ecological impacts of a fire such as the Kenow wildfire is crucially important to science. Thanks to you and other Earthwatch citizen scientists, our project will be contributing significantly to humanity's understanding big, severe fires, and of how to restore landscapes and create more resilient ecosystems in their aftermath. Looking ahead to 2019, we'll be asking how the effects of wildfire differ from the effects of very carefully controlled prescribed burn set by humans—and how plant and animal community responses to wildfire and prescribed burns might differ.
Data collection for 2019 began last month, and will continue through August. We look forward to sharing findings from this season after the data has been analyzed in the fall. In the meantime, thank you for all you do to support multi-year conservation studies like this one. Together, we are making a real difference in the fight to sustain our planet, one species, one donation, and one day at a time.
With gratitude,
Heather Wilcox
Director of Annual Giving
978-450-1208
hwilcox@earthwatch.org
P.S. Remember, you don't just have to read about this research from afar... you can be at the center of the action as an Earthwatch research volunteer! Please follow the link below to see which teams are still accepting volunteers for 2019 and 2020.

** All photos provided courtesy of Dr. Cristina Eisenberg **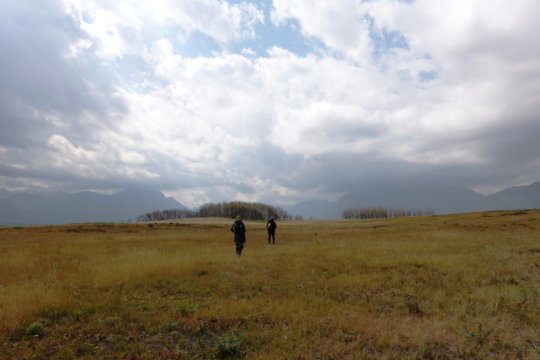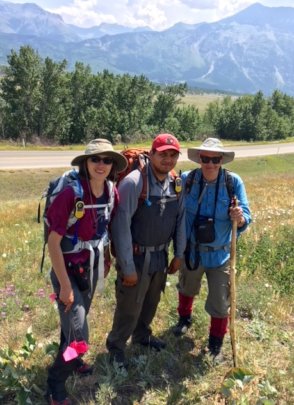 Links: