Thank you for supporting and following along with Earthwatch's hyena conservation efforts in South Africa! Dr. Dawn Scott and her team will resume their research in Pilanesberg National Park with the help of Earthwatch volunteers from May – November 2015. In the meantime, I'm pleased to share with you now some preliminary highlights from the 2014 data.
All volunteer teams collected the data that was needed and met their research objectives, using camera traps, large mammal transects, spotlight transects, latrine surveys and hours of dung beetle identification.


Camera traps were used to remotely monitor a denning site for a family of brown hyenas with at least four cubs.


Helped relocate a young brown hyena that was found roaming the suburbs of Johannesberg. Dr. Scott says, "This has highlighted further concerns of human-wildlife conflicts as a result of urban expansion, and wildlife in urban areas as well as in farmlands."


Approximately 100 school children visited the volunteers at work and were taught about ecosystems and sustainability. In addition, 1,600 questionnaires were completed by children in local schools to measure their opinions towards carnivores and to help understand what effects children's attitudes.
In addition to informing Dr. Scott's research, papers and information collected are also submitted to the International Union for the Conservation of Nature (IUCN) hyena specialist group to aid international dissemination and species assessment.
None of this data collection would be possible without the ongoing support you provide as a concerned conservationist. On behalf of our scientists, volunteers and staff, thank you again for all that you do for Earthwatch and for hyena rescue. We look forward to sharing more results and updates after the 2015 fielding season begins in May!
Sincerely,
Heather Wilcox
Director of Annual Giving & Advancement Services

P.S. Remember, you don't just have to read about this research from afar… you can participate in it directly as a volunteer! Our 2015 teams are still accepting volunteers. Visit South Africa's Hyenas to learn more about daily life in the field as a biologist, or to reserve your spot as a volunteer today!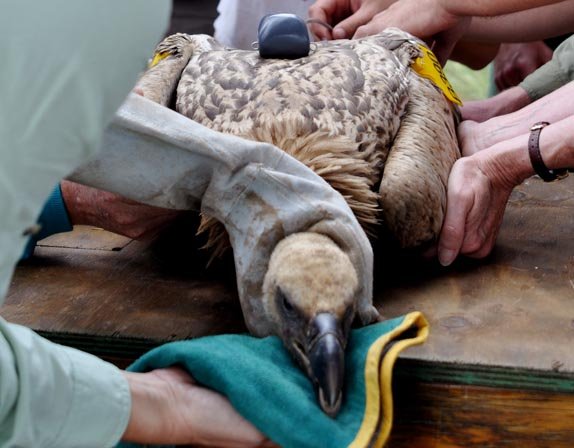 Links: