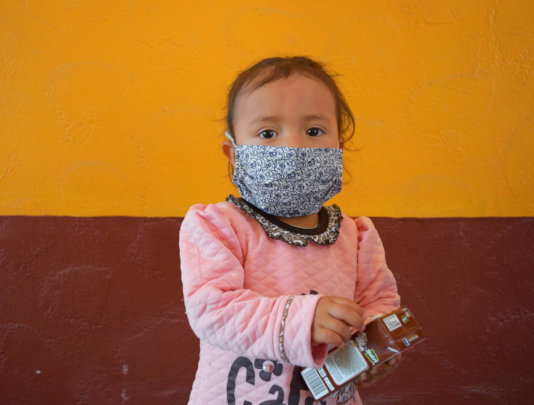 Dear Donor –
We hope your family and loved ones are in good health and more united than ever.
After our previous report, many experiences have happened that have demanded to give the best of each one of us in our organization. With great pride we want to share that we continue to provide food support to many families and thank God every day we have been open to all who have needed us.
In the last few months we have faced a great demand for food support from the population in Puebla; and it is unfortunate that many families for the first time met our food bank and it was out of necessity.
During the months of June, July and August we were able to provide food support to more than 170,000 people weekly, a very difficult task to fulfill and it was only possible with the generosity of people like you who had the power to share.
We carry out food rescue from the agricultural part, for many years we have specialized in this type of rescue. During the months of July and August we faced an important challenge which was the weather, in our country those months are a hot season and that forced us to be more efficient. We had an increase in the agricultural rescue, because many export markets were closed and that the donation of this sector has increased, We believe that some producers gave their productions due to the crisis by not being able to export their food, which greatly helped to meet the needs we experienced in those months. The shortages of food such as groceries were that they were scarce and it was through donations that we were able to acquire these foods and be able to deliver them in a comprehensive way in the food pantries.
We are currently facing many changes as a society, some sectors of society are beginning to join their work activities, there is still much to do, the COVID-19 pandemic considerably increased the pandemic that we have already been fighting, which is the hunger pandemic.
We know that we need to be more united and stronger than ever, as a Food Bank our work is fundamental because in many homes there is the uncertainty of having daily food.
The help you have given us has been invaluable in these difficult times, so We reiterate our gratitude for the trust placed in our Foundation and for the great commitment to support those who need us now.