Many of the adult women we serve started working in domestic service when they were young girls. Thanks to our weekly radio program, "We are not invisible" (Sundays from 8am to 9am) they can share their experiences and we want to share with you two of them:
"I'm from Lima. I am now 40 years old. When I was 15, I started working in a house. For a while it was bearable, but after spending a lot of time locked up in that house, I became very anxious. It was a very difficult situation. For a minor, a 15-year-old, having to face the employer's advances, not having a schedule, working with chemical products... it was very difficult. Minors should not work. "
"I'm from Cusco, I came to work to Lima when I was 12 years old. The first month they treated me well, but the situation soon became terrible: I cried day and night, they beat me and I could not defend myself. It makes me very sad remembering, very painful. I have three children. I work to pay for their education, because I want them to be professionals, not to suffer like me. I never told my mother what happened to me. She thinks everything was fine... I never told her, nor my sisters and brothers".
This is why La Casa de Panchita is such an important space to protect girls and women who work in domestic service and offer them a safe space, where they have the opportunity to talk about their problems. Games, nutritious lunches, walks, reflections on the risks of domestic work... all this is possible thanks to your support.
Thank you!
Sincerely,
Blanca Figueroa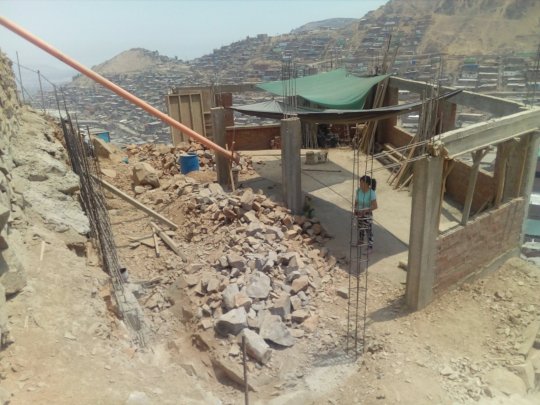 Dear friends,
Jugando Aprendo has a lot of news to tell you!
In January and February, we worked with two groups of volunteers from AIESEC, who carried out many activities with the children, from cooking typical foods from their countries to playing musical instruments, Portuguese and English classes, typical dances and empowerment workshops. At the end of the 6 weeks of their volunteer program, we organized a trip and we had many adventures together!
The construction of the new space for the Ludoteca is going well. At first, we had some setbacks, due to the conditions of the land and the informal construction present in the area. This led to a delay in the works, to ensure the safety of the future venue. These unforeseen events also meant a greater investment, which we faced by organizing a fundraising community lunch, with the support of friends, family and volunteers.
We are all looking forward to the completion of the construction and we hope to start receiving children, teenagers and their families at the new Ludoteca by the end of April. Having a space of our own has always been a dream of our entire team. It has not been easy, but we know it will be a friendly and happy meeting place, where children and adolescents can be heard, develop their skills and where we continue to change lives.
Thank you for supporting our dream of. A big hug to each one of you.
Best regards,
Eveli Leyva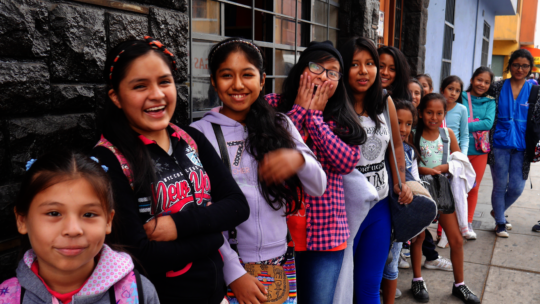 Once again, this year, girls in child domestic labor who come to educational/recreational sessions at La Casa de Panchita will receive a beautiful hardcover book with fairy tales. For most girls, this is probably the first time they receive a storybook that is their own and this definitely fills them with joy. Here are some of their reactions:
"I'm going to ask my dad to read it with me! I like it better when we read together, because I make mistakes…" (Lizbeth, 11).
"If I now have a book...then I can have another and another, as in the closet of my class. I will be able to learn so many things! "(Zoila, 10).
Having beautiful reading material that stimulates their imagination is very important for these girls, who from the age of 8 or 9 spend part of their days cleaning, cooking and even taking care of a babies. These stories give them back some of their right to enjoy their childhood.
Thank you for your support!
Best regards,
Blanca Figueroa
WARNING: Javascript is currently disabled or is not available in your browser. GlobalGiving makes extensive use of Javascript and will not function properly with Javascript disabled.
Please enable Javascript
and refresh this page.