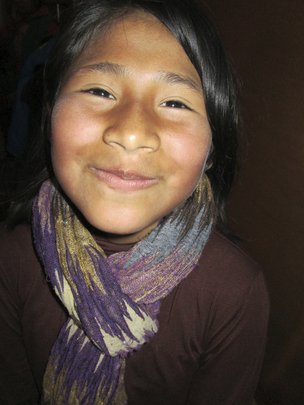 Dear Friends,
We have had some extraordinary months and moments at Jugando Aprendo since we last wrote. Many of the changes to the center, such as the installation of a large water tank, a sink with running water, access to potable water, healthy snacks, increased hours that the center is open, as well as capacity building in the form of training for the promotoras (mentors) are in full swing.
Jugando Aprendo recently celebrated its 4th anniversary, and a dance party complete with cake and speeches from beneficiaries proved to be a huge success. There was not a dry eye in the house as Liz Eveli Leyva Reyes, the coordinator and a promotora in the center, promised that this year was to be the best year yet, while a local mother from the community thanked the center for it's hard work, explaining how much her son had achieved in school due to the out of school assistance he receives at Jugando Aprendo.
It is with a deep sense of gratitude that we write this letter, thanking you. Our success is not separate from yours; we have accomplished this together.
Because of our collective efforts, socially deprioritized child domestic workers in a shantytown on the margins of Lima, Peru now have a real, physical place that provides stability, nutrition, hydration, socialization, and tutoring. Soon, a psychologist will be available for both the families of the children, as well as the children themselves, providing mental healthcare to all affected by the scourge of child labor. As promised, educational materials, such as books and games are meticulously being inventoried, as we search for the best deal.
I hope you are able to grasp, if only slightly, what your donations have done. The change in Jugando Aprendo is palpable, and awe-inspiring. Thank you.
Your support is integral to daily operations in our center. We have yet to fulfill our yearly requirement, and depend on you to ensure operations can continue. Please continue supporting us, and consider another donation. Thank you.
Highest Regards,
Brendan Hieber
Mentor, Jugando Aprendo