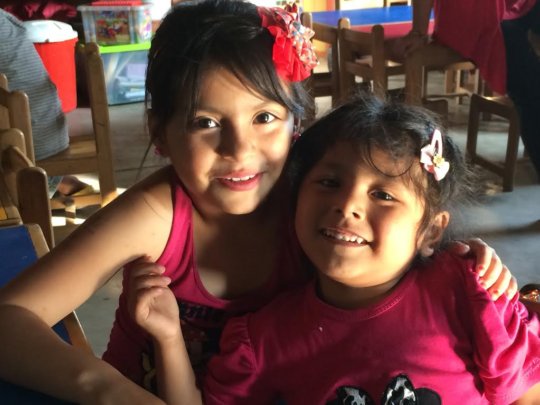 Dear Friends,
Throughout the last 3 months, boys, girls, and adolescents have enjoyed many events and activities organized by Jugando Aprendo. In October, we celebrated our 7th anniversary. The children sang, danced, and showed their mothers what they have learned by coming to la Ludoteca. They discussedtopics such as child domestic work, self-esteem, and interpersonal communication.
The adolescents chose to talk about the importance of communication with the mothers of Jugando Aprendo. They talked about the importance of having a positive attitude, as well as the value of freely expressing personal opinions, while also caring for the feelings of others.
In November, 17 children and 16 adolescents doing child domestic work were able to go on a field trip. The group of children went to the Park of Imagination, an educational and recreational place, where they learned through playing. Many of these children had never left the shantytown of Nueva Rinconada with their parents. Due to this, we ensured that the fieldtrip was fun and interactive. The adolescents were able to see a movie. A rare experience of relaxation and diversion!
Around 40 boys, girls, and adolescents regularly attended weekly school reinforcement sessions. Each one demonstrated a great desire and effort to improve their grades. Thanks to the support of the promotoras, the students were able to work in groups, construct miniatures, exhibit projects, and prepare for final exams. 6 of our children are first in their respective classes, a fact that makes us feel very proud of the work we have been doing. We thank you for supporting us.
This month we celebrated Christmas in la Ludoteca. We organized a show for the children, and ate chocolate with cake. It was a beautiful celebration.
We wish you a Merry Christmas and a Happy New Year. Thank you for having confidence in our work, and for giving children and adolescents doing child domestic work the possibility to continue having a place where they feel loved, while learning by playing.
¡Muchas gracias amigos donadores!