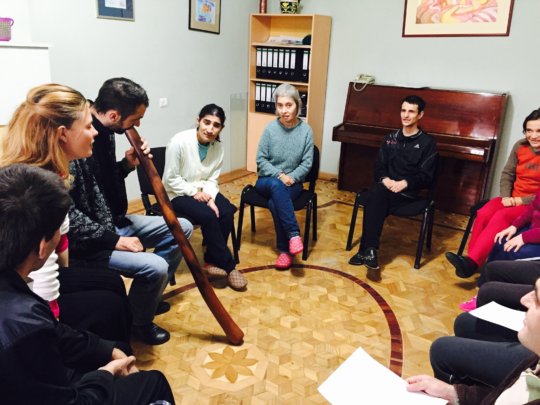 Dear friends -
In addition to doing cutting-edge "sound therapy" for our residents (see attached photo), the work of this year has been to reflect, to look long and hard at our structure and organization. We have looked at our strengths and weaknesses, letting those speak to us and guide us forward. As usually happens when you look, we have seen areas that need to change, and together, we have begun the work of bringing those changes into the world.
Change does not come easily for me but I have been blessed by the openness of the staff and board. We have been guided and held by the strong hands and heart of Anahit Mkhoyan, a board member in Armenia, who stepped forward and said, "I want to help. How can we make things better?" It is so simple, really, when it comes right down to it. It is the willingness to begin that is hard to come by.
The changes I speak of are around staffing responsibilities. Without boring you with details, we want all of those who work on behalf of Warm Hearth to sharpen their focus so that our work can be done with full and undivided hearts. We want to hire a few more people and shift some responsibilities around. We want to bless our staff and our management with enough time to accomplish their tasks and with remuneration that reflects the value of their tasks. We believe this will also bless our residents.
So, we close this year with hearts that are a bit nervous for all the changes that will soon come to pass. We close this year with hope that these changes will be life-giving for all of us and will usher us into a new season, stronger and able to continue on.
May we all have the courage to reflect, to look, and to change. May we all have the courage and confidence to step forward and say, "I want to help. How can I make things better" in our homes, neighborhoods, hearts, and world.
(If you are interested in reading our complete newsletter, see the attachment.)
Sincerely Yours,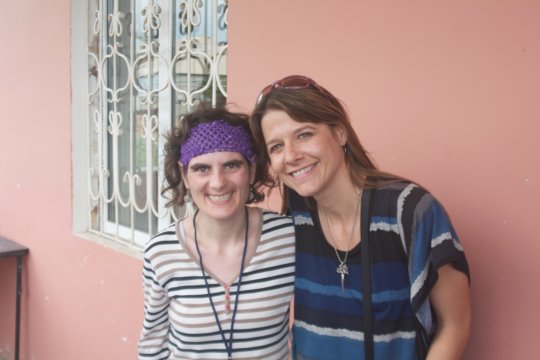 Links:
Attachments: