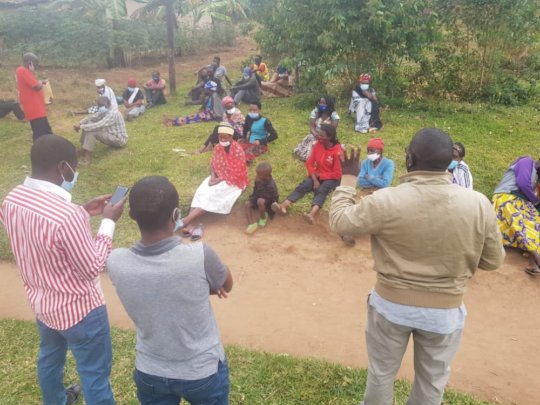 On 18/06/2021 Dufatanye Organization staff distributed banana suckers to 76 families in Nyabisindu VOH in order to help them get out of poverty. And also trained them more on saving and market strategy which will help them get money using the little land and harvest they have.
Before giving them the suckers to plant, we first gave them training on banana farming, their importance and how to take care of them during the dry season. Each household was given 10 suckers. Our staff was divided into two groups that went house to house helping to show beneficiaries how to plant bananas and how to take care of them. The event went well and the beneficiaries were happy. One of them happy as she was said: "I didn't know that in the dry season, you can plant banana and grow up. This is strange, God bless Dufatanye Organization and their Donors"
Nyabisindu VOH is heavily populated by widows of the 1994 Tutsi Genocide .One of them thanked the Dufatanye Organization and donors for the support and said: "I am going to eat the bananas I harvested in my garden!"
Thank you our donors for this act of love. Every dollar you provide makes a huge impact to saving the community from malnutrition and poverty.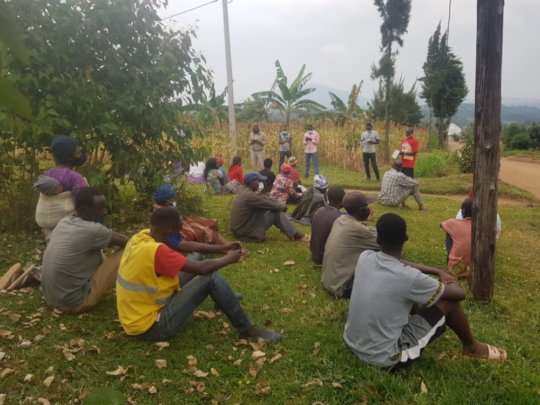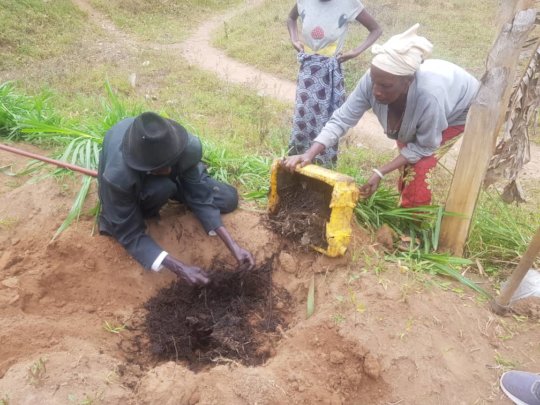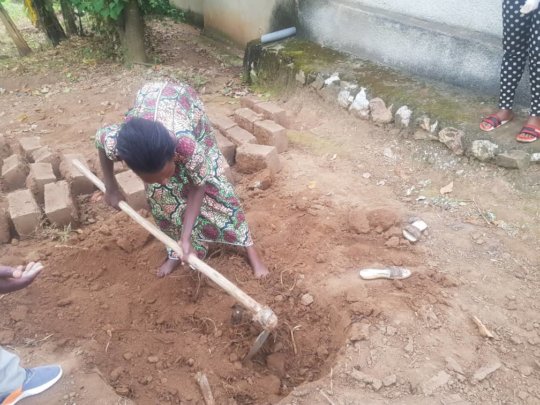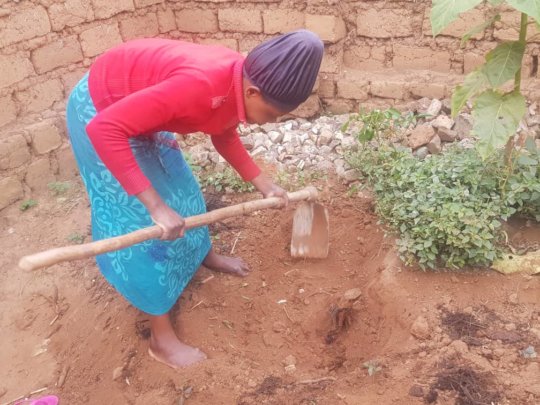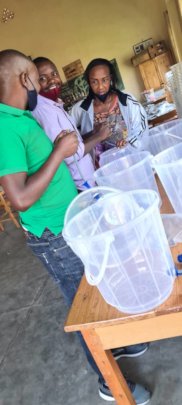 We received $20 through GlobalGiving and 25 water filters from the Water 4 Life Ministry to help the residents of Kabisine Village of Hope gain access to clean water. May God bless you for your generosity. Water is life!
105 families of Kabisine village live in rocky areas where it is difficult to get access to clean and safe water. They draw contaminated water from the rivers below the hills where they live and take a two-hour trip to fetch water! Dufatanye Organization continues to advocate for clean water access to the people of Kabisine village.
On 14/04/2021, the staff of Dufatanye Organization received training on the use of water filters to provide training to the beneficiaries.
We are very grateful to the sponsors who donated, and we request others to join us by contributing to this project to protect the lives of the community.
Thank you for your kindness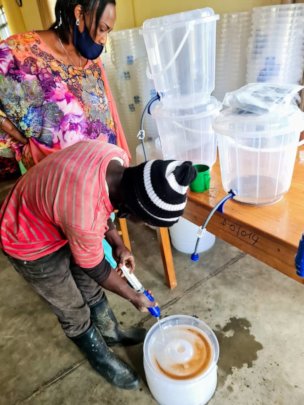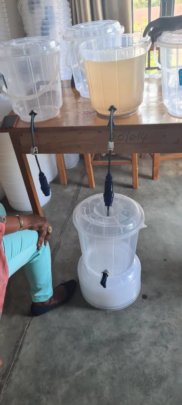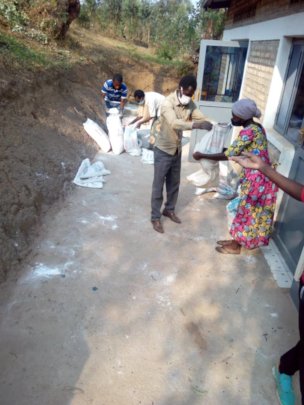 The $190 GlobalGiving grant we received to support people living with T1D helped us provide food to 45 beneficiaries. Everyone was given: 2kg of Rice, 2kg of Beans and 1 bar of soap. This directly benefited them and their dependants which created an impact in the lives of 273 individuals.
When we visited them and gave them this support, they were happy and one of them said: "Thank God that even in this time of corona we have those who think about us and encourage us to keep living! God bless them"
We thank you so much for your support during the Covid-19 pandemic; we would have lost many lives due to hunger if you had not come in to support these people.
Thank You for your kindness!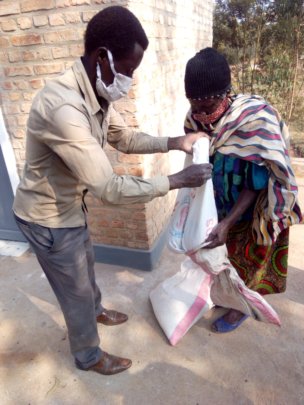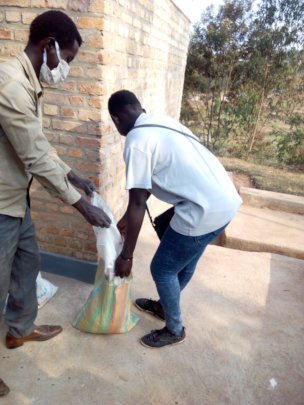 WARNING: Javascript is currently disabled or is not available in your browser. GlobalGiving makes extensive use of Javascript and will not function properly with Javascript disabled.
Please enable Javascript
and refresh this page.