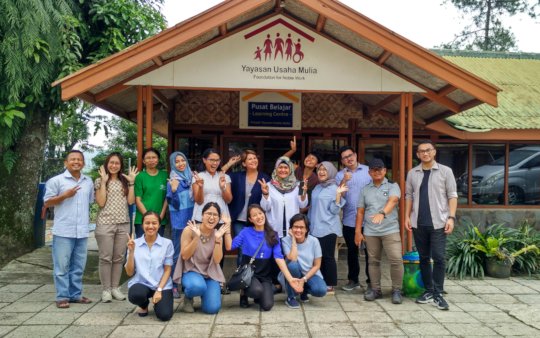 At the end of 2018, a group of like-minded NGO workers visited YUM's projects in Cipanas, West Java. The study tour was organised by the Asia Philanthropy Circle (APC), a platform created for Asian philanthropists. The aim was to show these fellow practitioners a project that integrates education, health and community development activities based on the community's actual needs. The activity started with an introduction session on YUM's overall project activities by YUM's Executive Director, Vanessa Reksodipoetro. The session then continued with the explanation about the day-to-day operations of the various projects by YUM's Cipanas Project Manager, Samsul Maarif.
Two of YUM's education projects that were presented were the Community Library and the Preschool. When the participants visited the community library, which is integrated with the preschool, the students welcomed them with Manuk Dadali dance and Garuda Pancasila song. Afterward, the participants had an interactive Q & A session with the librarian and preschool teachers.
A few months earlier, YUM's preschool teachers also had an opportunity to do a one-week observation at SuryaKasih Preschool, which is run by one of APC's members, Reachout Foundation. Our teachers learned many new things that could help them to increase and develop their teaching ability.
YUM values these types of partnerships with other organizations that have the same purpose to increase the quality of life of disadvantaged people. By learning from each other about each one's best practices, we believe it will help us to improve our projects in the future.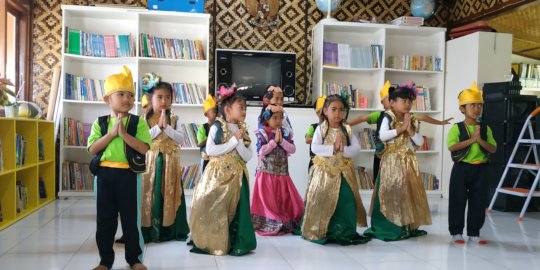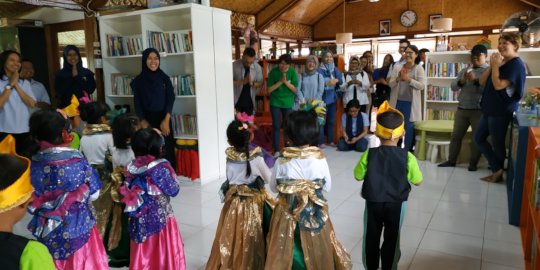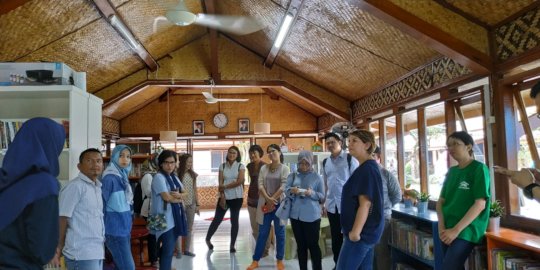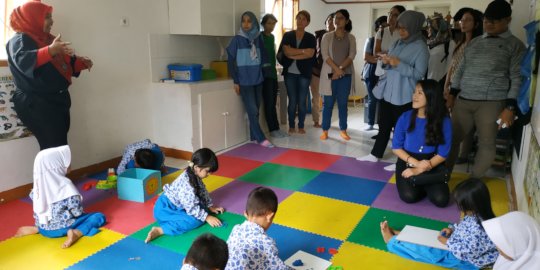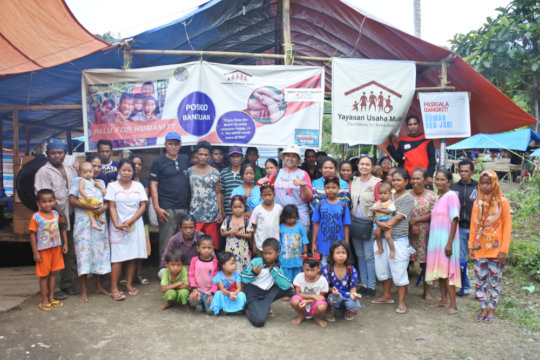 Our third visit to Palu and Donggala happened on November 20th for a duration of one week. The main focus was still to distribute basic necessities, such as food, water, hygiene equipment, clothing and educational materials for children. We were also able to purchase three (3) electricity generators for communities who were still living without electricity.
Our team observed that most aid agencies have left Palu. Only a few are still active and the assistance is incidental.
The villages visited by the YUM team were:
Biromaru: The refugees are scattered in several points of evacuation in conditions that are quite alarming. The team organized a trauma healing session for children including entertainment programs, singing together, and shared snacks. Some 200 children were involved in this activity.
Tanjung Padang: Coinciding with the commemoration of Mother's Day in Indonesia, this trip also focused on providing assistance to mothers and women such as giving out basic personal hygiene kits as well as bread and 150 aid packages.
Sirenja: During this trip, we checked on the construction of temporary shelters, for which YUM donated approximately $1,000. The construction plan targets 70 units of 5 x 5 meters in size, with wood frame, zinc roofing and fibre cement walls. Furthermore, these shelters can function as kitchens or tradestalls.
Amal: During our visit, we realised that very little assistance had so far been given to refugees because the village is located in a remote area; this tribal community was badly hit by landslides.The team provided assistance in the form of towels, underwear and local snacks for adults and children. The number of refugees there is 86 from 24 families.
Saloya: We visited the Saloya shelter for a third time. Refugees in this shelter have made efforts to improve the quality of their life; they established an emergency school tent, measures to ensure hygiene are taken and the blankets that had previously been distributed by our team have been washed regularly. The community was welcoming and friendly and ready to cooperate. At this shelter, the team also held activities with the children.
Kaliburu: Kaliburu is a shelter that was identified by the local team as having received minimal assistance so far. Because going there by car is not possible, the team brought assistance to the farthest point that can be accessed and the community picked up the relief goods using a motorcycle.
Our team also reported that temporary shelters are needed as soon as possible given the health of the refugees and the frustation that can result from living in camps for long periods of time. The government has so far only planned to build 12,000 houses out of 86,000 severely damaged, while temporary shelters provided by aid agencies are categorized as uninhabitable (the same happened in Aceh some years ago).
Thank you once again for your generous support to this much needed project!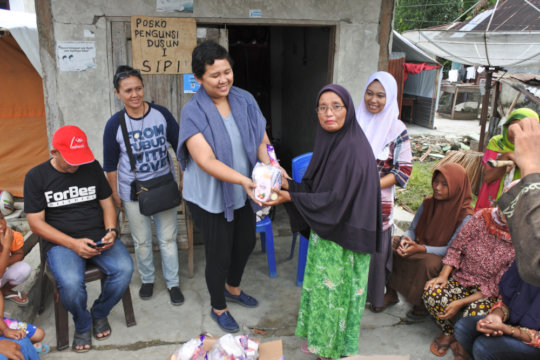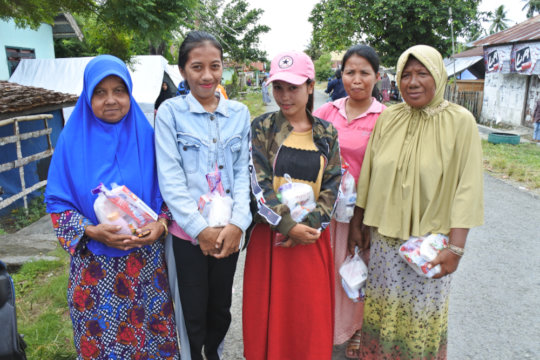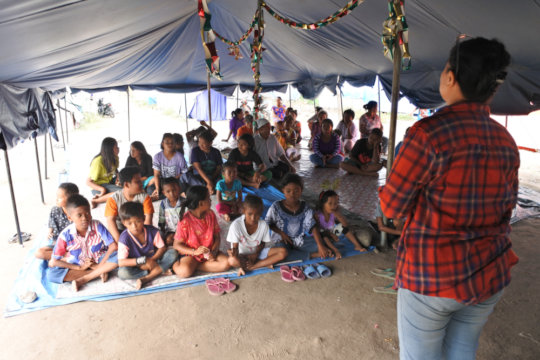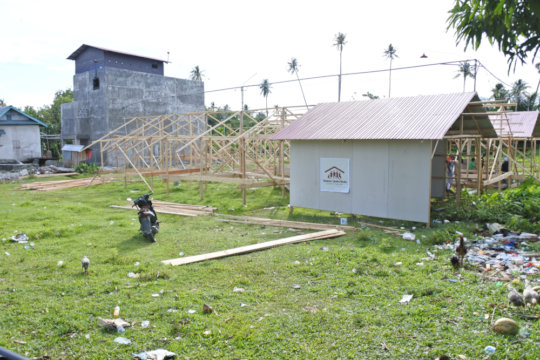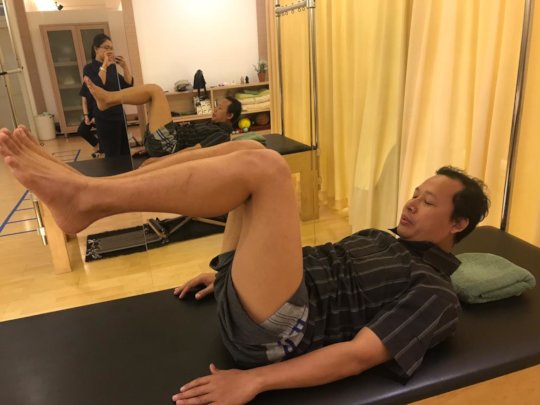 From November to January is the second semester for this study year but I have not yet restarted to study due to my injured hip.
It has been 6 months since the accident happened. The doctor diagnosed that I am suffering from Hernia Nukleus Pulposus (HNP). It is a condition where the spinal disc loses some of its height and water content, making it unable to support the weight and movements of the spine. It is caused by natural aging and worsens during an accident.
Unfortunately, the first doctor did not help. Luckily, a new doctor was recommended to me and he has given me very good advice; slowly but surely, it shows results. According to the doctor, I have to escalate my meetings with the physiotherapist twice a week, which is what I have been doing for the last couple of months.
At the moment, my condition is getting better. I was able to go back to work, even though it's only a few days each week. Hopefully by February, I will be able to work full time and continue my study at the university. I will start from the beginning of the lessons I neglected after the accident.
I am truly grateful for the kind support given to me, even though I am not in a good position now. There is not a day that passes by without praying that I will recover and can start doing my daily routine, especially going to the university. Thank you once again; your kind support is important for me.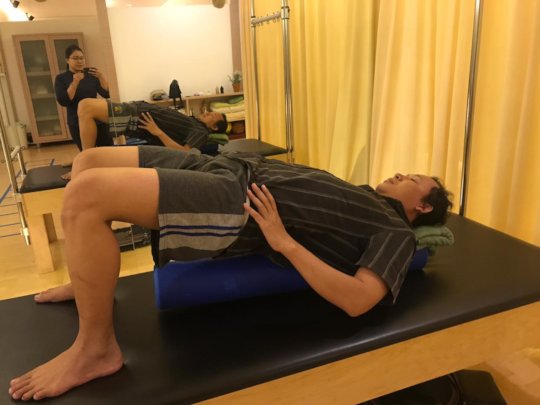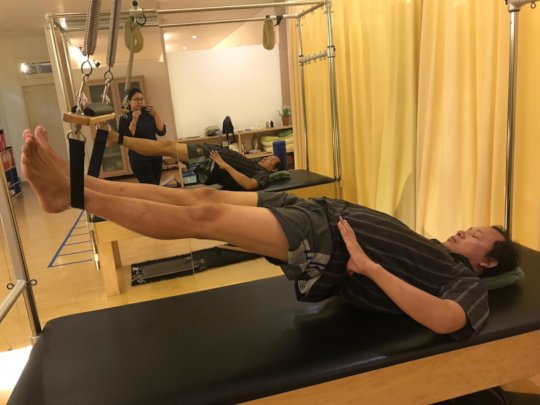 WARNING: Javascript is currently disabled or is not available in your browser. GlobalGiving makes extensive use of Javascript and will not function properly with Javascript disabled.
Please enable Javascript
and refresh this page.