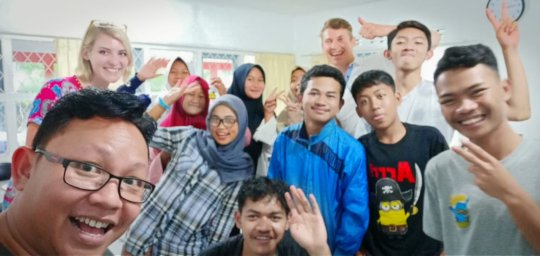 In 2016, Grace Orange spent 3 months for an internship program at YUM's Head Office in Jakarta. During her internship, she had the opportunity to visit both of YUM's sites; Cipanas, West Java and Palangkaraya, Central Kalimantan. A few years after her internship ended, she came back to Indonesia to visit YUM again! This time, Grace came with her friend, John who was also has interested with YUM's projects.
During their visit to YUM's projects in Cipanas, Grace and John joined the English class at the Vocational Training Center (VTC). The course took place on a Sunday because the students in this class agreed to have their course in the weekend due the full day school schedule on weekdays. The students were divided into two groups, boys and girls. They practiced their English with Grace and John for more than 2 hours. Mr. Ray, their tutor, guided them during the class. They talked about their hobbies, the culture and youth in general. Grace and John also shared a few Australian English words which are often used. At the end of the session, one of the students played the guitar and sang a song as a token of his appreciation for Grace and John's visit.
Having the opportunity to practice English with native speakers is one of the advantages that the student of YUM's VTC Cipanas can get if they enroll in English class. And with two dedicated tutors, Mr. Cecep and Mr. Ray, learning English at YUM is always fun and easy!
YUM's VTC has been very fortunate all these years to be supported by many generous donors through GlobalGiving. Thank you for continuing to support us!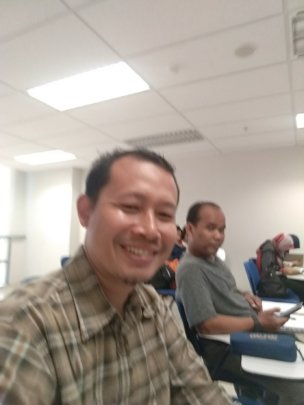 After taking two semesters off, I'm happy to inform you that I have started to attend classes again in February. I am now taking 3 classes this semester, which are Business Risk Management, Computerized Accounting System and Internship. These subjects must be taken in different campuses because the lecturers teach in different campuses.
Regarding my internship, I will be doing 120 hours and I will do it at Yayasan Usaha Mulia's Jakarta office. I will work on the accounting financial report. It has been my work since 2008, but during my Internship, I will do it with more details and more efficiently because I will apply the knowledge that I have been learning during my study. At the end of the internship, I have to make a report and present it in front of my lecturers. My grade will depend on the report and the result from the presentation.
In the meantime, I am still doing routine physiotherapy sessions twice a month. My condition is getting better; therefore my therapy schedule is not as often as it used to be.
Through this brief letter, I would like to say thank you for your kind support and patience not only for my study but also for my health. Thank you to all my GlobalGiving generous donors.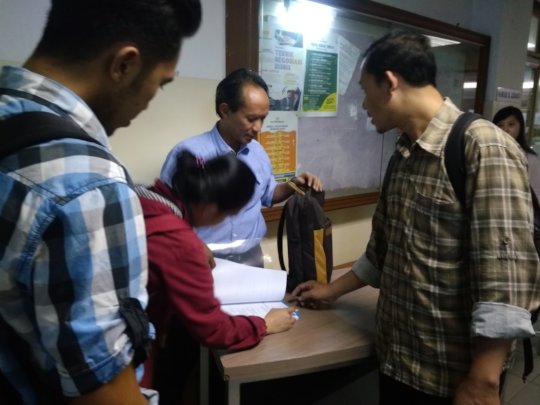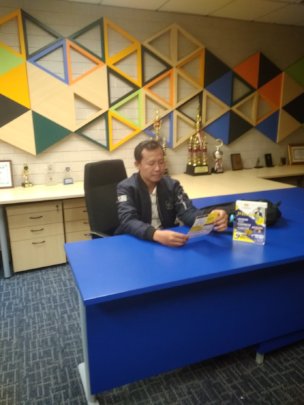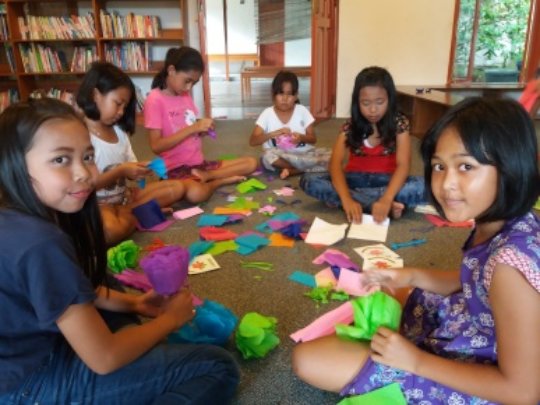 SATRIA
"My name is Satria, I am in the 6th grade. I have known YUM since I was in Kindergarten but I only started to become an active member of the Community Library since I was in 5th grade. YUM's library is very different from the other library in any school and area here. In this library, we can play with various educational and creative toys. But before we start any activity, we have to read any book for 10 minutes. I love to read Science books, meanwhile my favorite activities are drawing, coloring and milk distribution. At the end of this semester, I will face the National Final Exams that all 6th graders in Indonesia have to do so that we can continue our studies to the Secondary school. I will be in the library more often to study and read more to prepare for the examination. Thanks YUM!"
YOVANCA
"I am Yovanca and now in 6th grade. My mother drives me to the Library by motorcycle because the distance from my house to the library is quite far. I like to participate in every library activities, such as English Club, Computer Club, Dance Club and many others. I love reading fairy tale stories and kids magazines. I wish by reading more, I can become smarter."
YUM's community library in Kalimantan has been the second home for many children in Bukit Batu, Palangkaraya. Therefore it is essential for us to keep the reading materials updated, create educational and creative activities and facilitate these activities with qualified tutors. Through your generous support through GlobalGiving, more and more children like Satria and Yovanca will benefit the library. Thank you!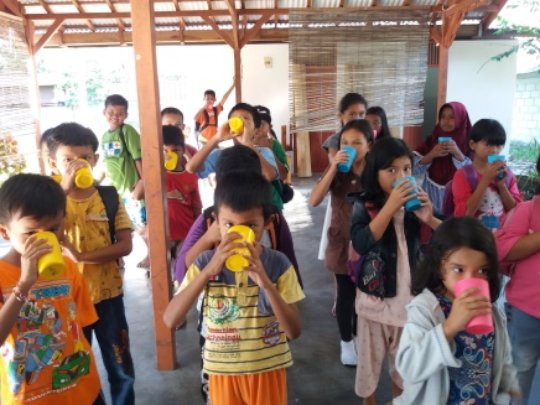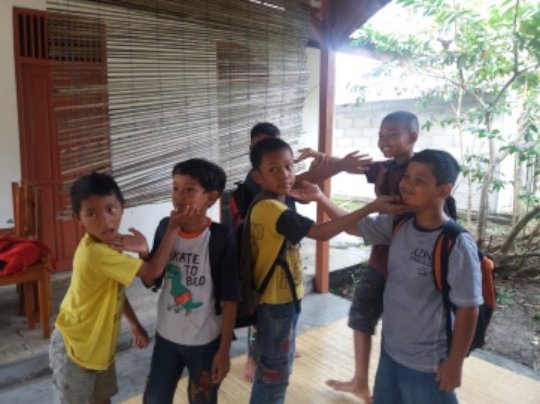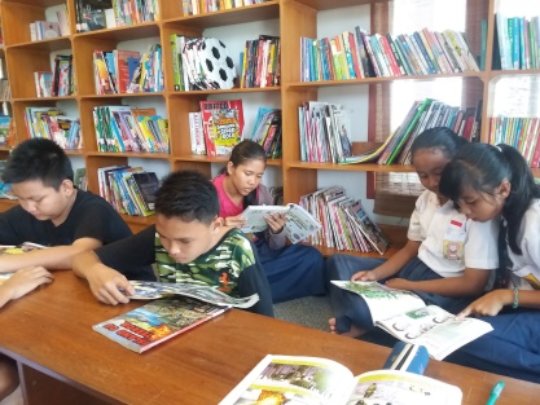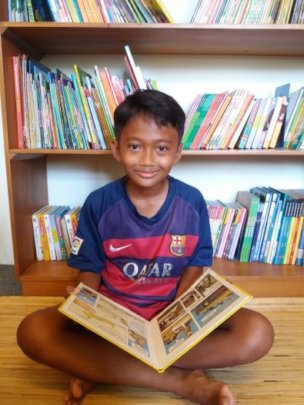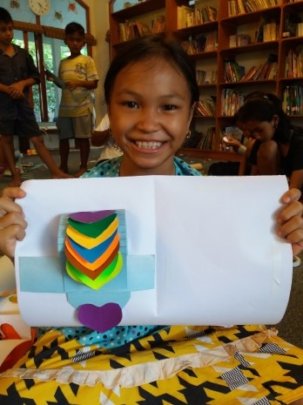 WARNING: Javascript is currently disabled or is not available in your browser. GlobalGiving makes extensive use of Javascript and will not function properly with Javascript disabled.
Please enable Javascript
and refresh this page.