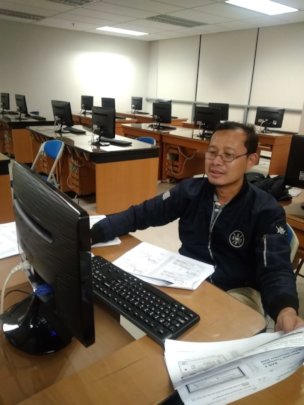 This semester I enrolled in 8th semester and I am learning how to write my final assignment. I was suppose to have this subject a year ago, but due to my illness I have to take a break from my study for two semesters. This February I started my studies again. Since I have finished all of the subjects this semester, including my internship I will be able to propose a subject for the final paper assignment. My internship at Yayasan Usaha Mulia in the Finance Department is almost ending. For the last two months, I have been responsible for managing the employee personal and organization taxes, transferring funds for the projects in the area, handling petty cash etc.
My health is also improving in a good way. Now, I am able to ride my own motorcycle to go to the office and campus. Before I had to take an Uber or bus to go everywhere. I am also no longer taking any medicine or going to the therapist. I am so grateful for my condition and my life right now.
A bit of update about my family: my first child will continue his study to high school. He chose to enroll in Vocational School, because he wants to learn about machinery and become a technician in the future. Meanwhile my daughter is doing her final exam to pass into second year of primary school and my last child is about to enter primary school. There is lots of change happening in my family, but we all welcome the change .
Dear GlobalGiving donors, thank you very much for your continued support. Your faith in me truly means a lot for me to keep going and finish my study. Thank you!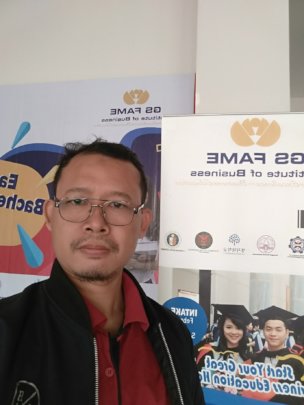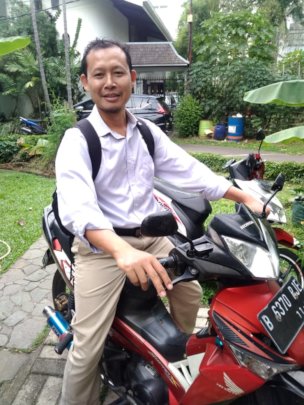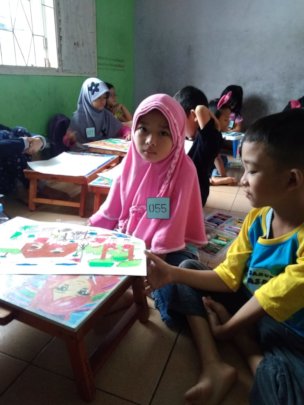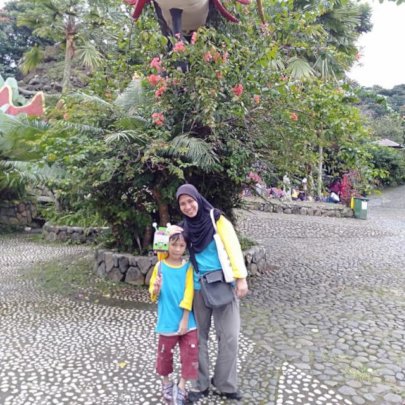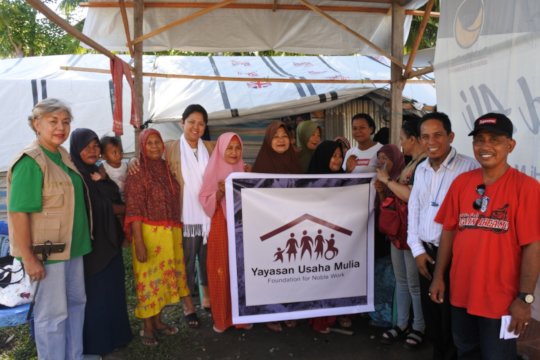 Based on the team's evaluation, basic needs were still needed in several places. For this reason, the YUM team led by Farah Diba Agustin flew again to Sulawesi to continue its activities in the areas of Palu, Donggala and Sigi in January and April 2019.
We wanted to reach refugee populations who had received very little, if any, help and focused on thedistribution of basic necessities and post-traumatic healing actions. We went to villages that rescuers had not been able to reach because of landslides and muddy roads. What was quite incredible was that many people entrusted us with relief packs so that we could distribute to a greater number of victims; thus the number of victims assisted exceeded our projections (2500 families). In January, thanks to a donation from iAID (https://iaid.org/) we also distributed 1,000 solar lamps and water purifiers in the villages of Saloya, Amal and Kaliburu (Donggala sub-district).
Activities to help women and children to overcome the traumas of this disaster were also carried out. With children, it is mainly drawings, storytelling, relaxation. When we spot drawings that denote inner suffering, we refer these children to psychologists. In April, 178 children participated in the trauma healing sessions that included more varied activities; those sessions were conducted by a Board member of YUM – Dra. Ary Prawoto - who is a professional psychologist with years of trauma healing experience in Aceh after the tsunami. With teens, through discussion groups, we encouraged them to express themselves freely and tell us what they witnessed; this is usually followed by a relaxation exercise and yoga session to manage stress.
During our first mission, we had spotted the villages that we have been assisting in a continuous and regular way. There are, for example, two very special places: Saloya and Amal. The members of these two communities were expelled and had to re-establish a new camp 3 times, the last being in the middle of the forest. Thanks to a generous donation from GlobalGiving, the construction of 45 housing units, a public kitchen and a sanitation building were started in January 2019 in the village of Amal (Donggala sub-district). Because of heavy rains in February and March, the houses were not yet completed by the time we returned in April, but good progress had been made. YUM is also working with local NGOs to build 70 temporary shelters in the Sirenja Donggala area.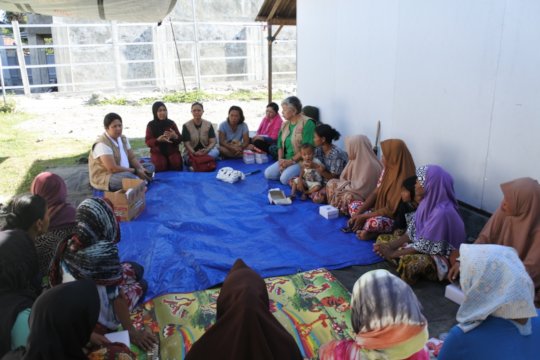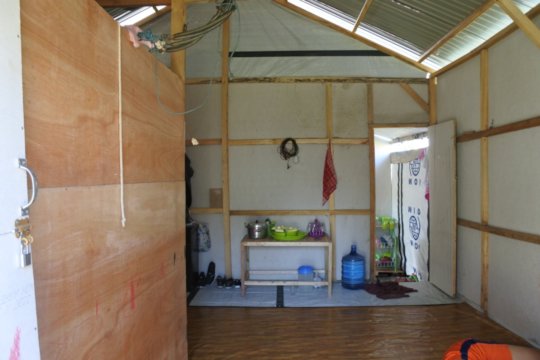 Links: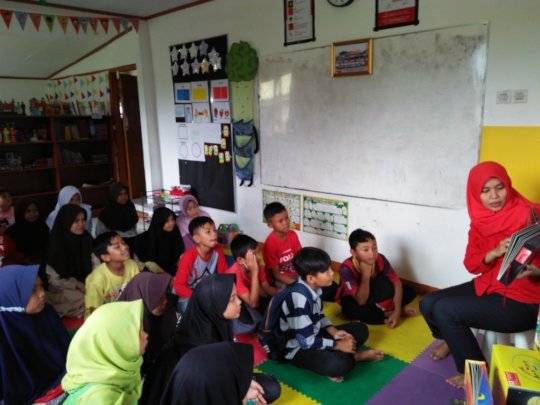 It takes a village to raise a child and it takes a child to inspire a village — Emma Mactaggart, The Child Writes Fund
Since 2017, the YUM Community Library in Cipanas has been continuously increasing the awareness of the right for children to have adults read to them - especially their parents - through the International Read to Me! Day campaign.
This year the event took a place in the YUM Preschool room with around 40 children age 6-12 years old. The stories were read by Miss Agnes and Miss Desy, YUM's librarian and Preschool teacher. The children listened to the stories from the pop-up book "Amazing WOW" series. The stories are about siblings who travel to outer space and travel by air balloon. The children enjoyed very much listening to these amazing stories, seeing the beautiful pictures and sounds from the books. We also gave the children an opportunity to show their ability in reading. They picked their own books and read in front of the other children. The reader with the best storytelling skills received a small gift from YUM.
For some children it was their first time having someone read a book or story to them. Most of them have never been read to by their parents or adults. They started to read books themselves when they joined the YUM library. We hope that by doing this activity, the children will have continue to read books or stories for their younger sibling, friends or anyone around them in the future.
Thanks to your support through GlobalGiving, YUM is able to provide the latest quality reading material for the children and increase their awareness about the important of reading.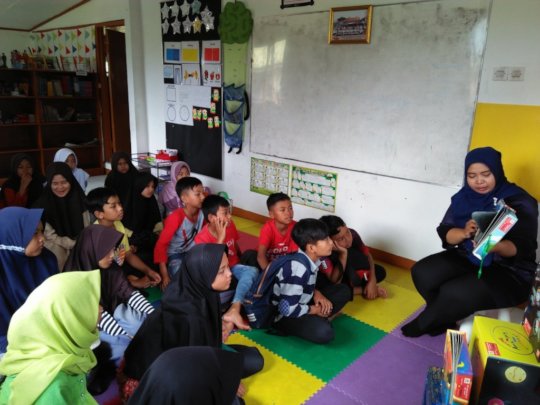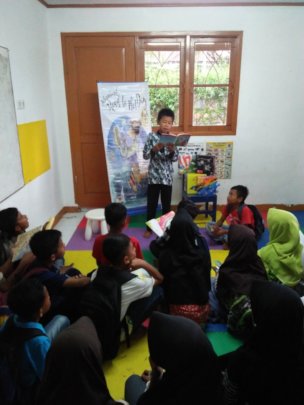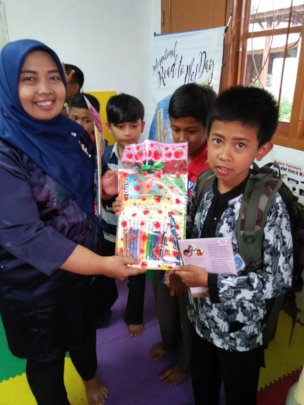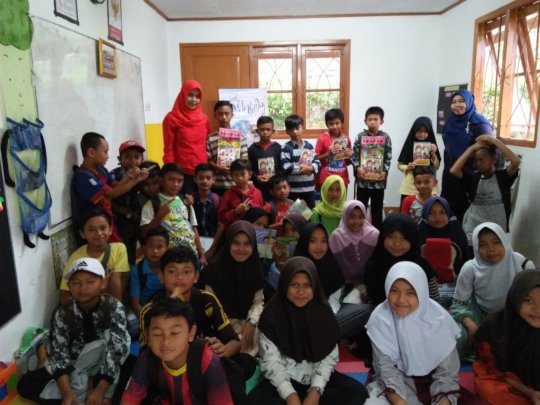 WARNING: Javascript is currently disabled or is not available in your browser. GlobalGiving makes extensive use of Javascript and will not function properly with Javascript disabled.
Please enable Javascript
and refresh this page.