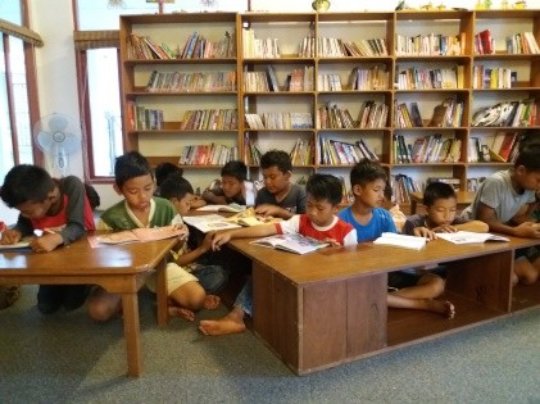 Dear GlobalGiving Donors,
Happy new year 2020!
I hope this year will bring everyone of you more joy and happiness.
On behalf of YUM's beneficiaries and staff, I would like to express our gratitude for your generous support to the "Help Promote Good Reading Habits in Kalimantan" project through GlobalGiving for all of these years. Your continuous support has enabled YUM to furnish the library with qualified reading material, tutors and properties. Thank you!
The YUM Community library has been one of the essential parts of many people's lives in Bukit Batu, Central Kalimantan where YUM is located. Everyday more than 35 children spend their spare time in the library for reading and participating in various fun, educational and creative activities. Below are the stories of Amara and Nova, YUM's library new members.
"I am Amara, 2nd grade at Tangkiling Primary school in Bukit Batu, Palangkaraya. I am a new member of YUM Community Library. I am so surprised knowing that YUM library offers so many updated reading books, educational and fun activities. My favorite book here is "Aku Mau Makan Sendiri" (I can eat by myself) and my favorite activity here is watching movies. I am happy being here in the library because I can meet and have many new friends here."
"Hi, everyone. My name is Nova; I am 2nd-grade student at one of primary school in Sukamulya. I have known YUM a long time ago before I started going to school. At that time, I only come to the library to participate in the Creativity Day. I was still shy because I was not able to read. The library now looks very beautiful, especially with the new white clean floor. My father used to drive me here, but since I get older and brave enough, I now go to YUM library together with my friends. We walk from our home. I have two favorite books at the library; 'Indonesia Folktales' and 'The Great Child series'."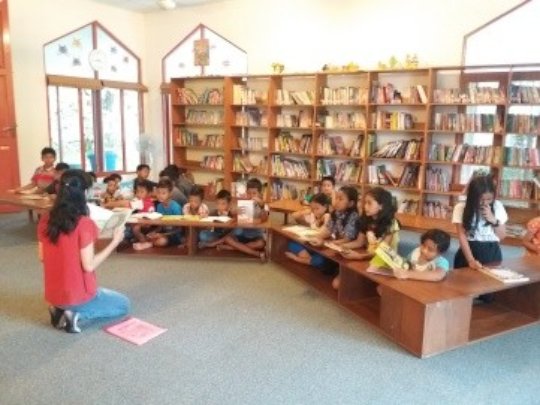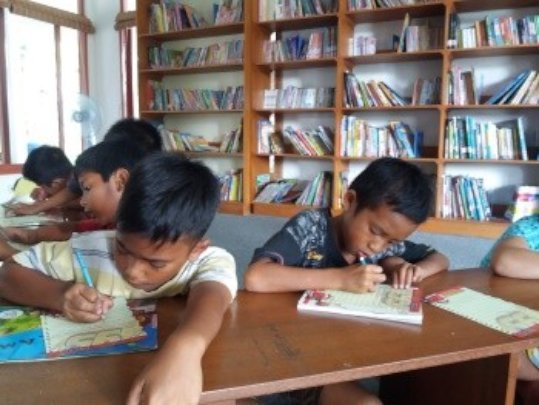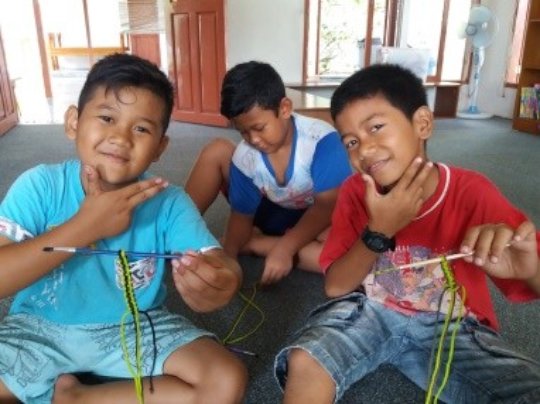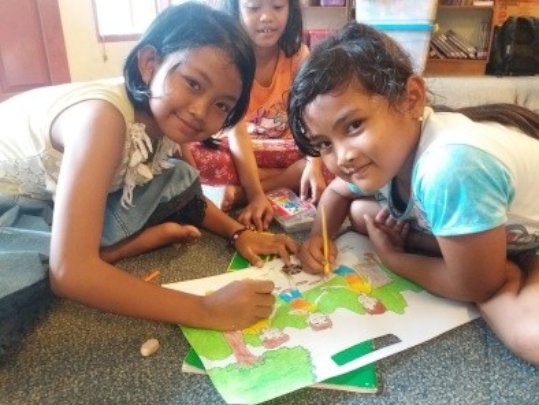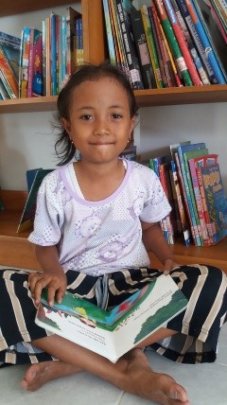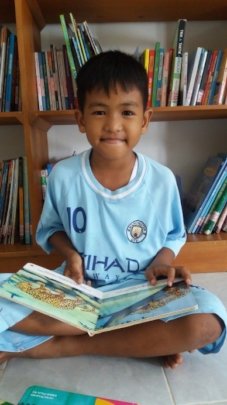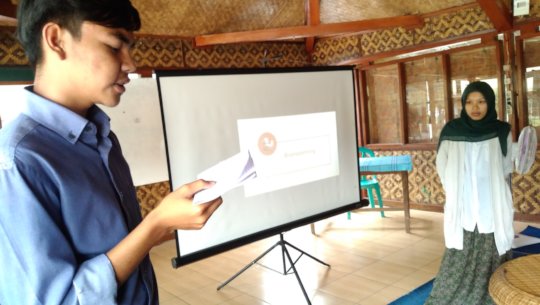 YUM is open for any students from the school or university to have an internship. The assignment will be given based on their educational background and interest. From the intern student, YUM gets many good feedback and suggestions on how to become more sustainable in the future.
As YUM hosted an intern student from a famous state University, in this term the Job Seeking Skill Workshop was conducted by Ms. Yuli, an intern student majoring in Social Welfare of University of Indonesia. She was doing a 3 months internship at YUM- VTC for data collection and assessment. The theme of the workshop was "Planning Your Future Career". There were only 9 students attending the workshop because, on that day, access to our place was blocked due to road reconstruction. All the participants were very enthusiastic and happy to get the opportunity to attend the workshop.
Ms. Yuli began with an explanation about the importance of recognizing their own interests and talents. It will help them to determine what kind of profession that they want to do in the future. After that, she led the students to make plans for their future and asked them to share it with other students through a presentation. They found this session very fun and enjoyable because for some of them it was their first time to talk about their dreams. At the end of the workshop, they learned how to make an attractive CV, a persuasive job application letter and interview preparation.
"I am Egi, I enrolled in English and Computer courses in the last term. This workshop has given me so much new information about how to set my life better. I enjoyed every session of this workshop, Miss. Yuli is a real great motivator."
"My name is Juniar and my dream is to become a fashion designer and run my own boutique someday. This workshop has been able to make me become more organized and focus on how to make my dreams come true."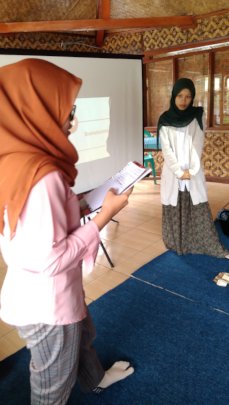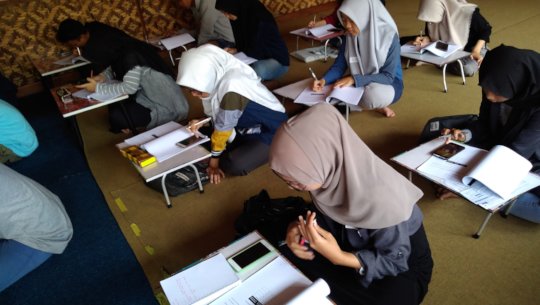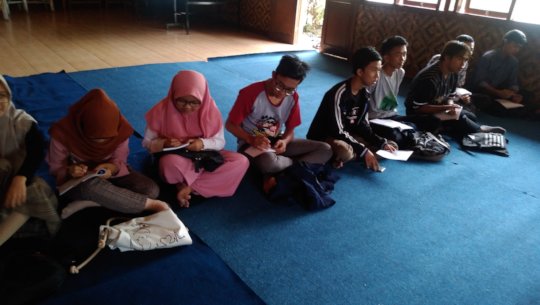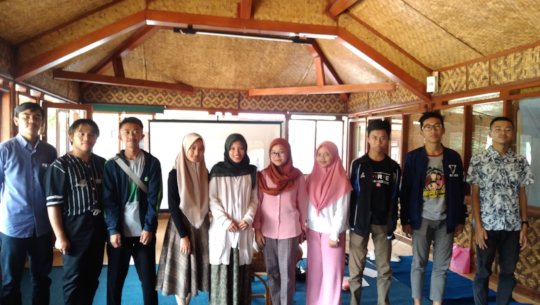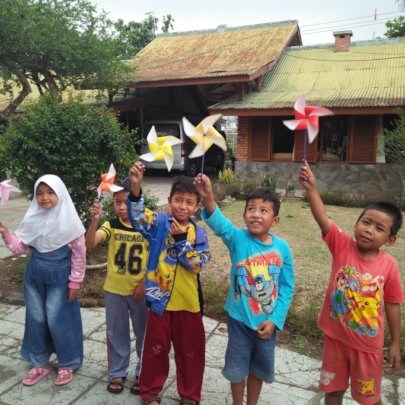 As we want our library not only as a place to provide knowledge by providing books, we deliver some activities designed to develop the library member skills especially in preparing the children to face their future competitions. Now, we are focusing to provide activities at YUM community library in Cipanas to meet the 21st-century skill requirements.
Science club is one of the favorite activities at the library, it takes place every Friday afternoon with Ms. Vina and Ms. Agnes as the tutor. It is aimed to encourage the children's interest and understanding about science through simple experiments. The experiments include doing an observation on plantation and animals in the surrounding area and learning about the human body anatomy with the props etc. The children always feel enthusiast each time they come to enroll in the activity and enjoy doing the experiment rather than listen to the theory. Our tutors are always very selective in choosing the tools and materials. They only use materials that are safe for the children. Should they have to use sharp and/or flammable materials, it will be done under strict supervision.
Thanks for your continuous support to this project, YUM is able to provide qualified tutors, good materials and tools to support the Science Club activity. Through this letter, YUM also wants to express how grateful we are for your kind support for us for this entire year. We wish everyone will have a fine end year of 2019!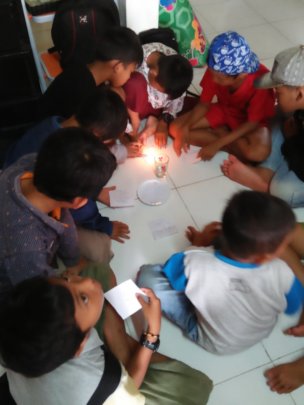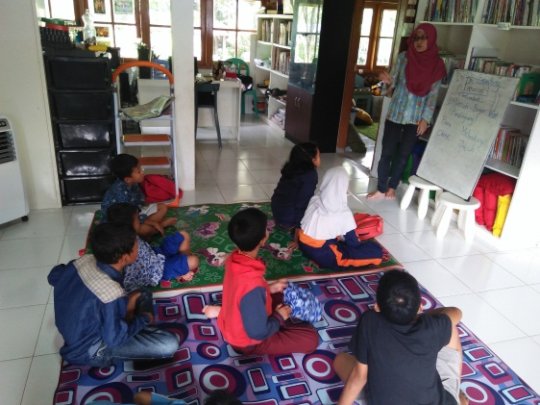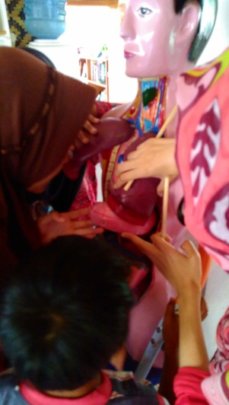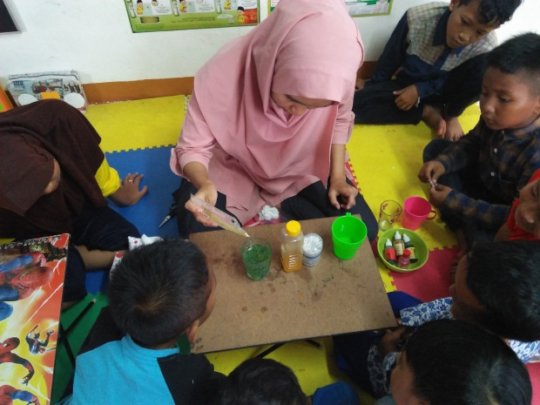 WARNING: Javascript is currently disabled or is not available in your browser. GlobalGiving makes extensive use of Javascript and will not function properly with Javascript disabled.
Please enable Javascript
and refresh this page.