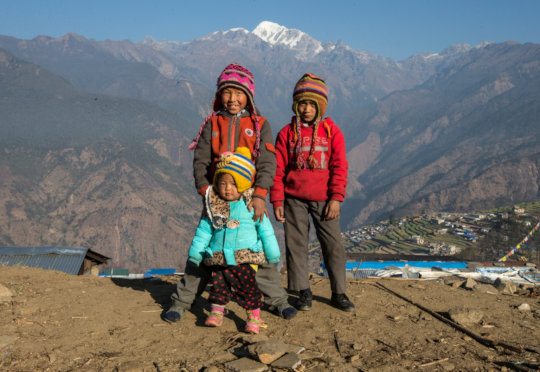 Dear Friend,
Thank you for your support of UNICEF's efforts after the 2015 earthquakes in Nepal. The devastation and loss of life impacted so many families, parents and children across the region. Thanks to the generosity of supporters like you, UNICEF was able to responded to critical health needs and restore essential health services in affected districts.
In emergencies, UNICEF is there before, during and after a crisis. Building on its over 50-year presence in Nepal and a strong relationship with the government and people, UNICEF has been well positioned to continue to support those in need over the long term. In the area of WASH, UNICEF has been working with partners to provide earthquake-affected communities with tools and training to plan and manage their water and sanitation systems, including ensuring proper WASH services in 500 heath facilities and at least 300 schools, as well as longer-term sanitation support, including hygiene promotion. In education, UNICEF provided semi-permanent classrooms, trained teachers, and distributed education supplies to areas with the greatest need. UNICEF has also been supporting the Government of Nepal to develop policies and strategies for disaster risk reduction and school safety for inclusion in the new education sector plan. An example are the fully equipped earthquake-resistant prefabricated health facilities in nine earthquake-affected districts, to strengthen the health sector and train staff to provide quality maternal, newborn, child, and adolescent health services. UNICEF supported immunization campaigns, the installation of disaster-resilient cold chain systems and the improvement of the supply chain of vaccines at district level. Lastly, UNICEF has been focusing on strengthening the child protection systems at the district and national level with local partners.
None of this essential work would be possible without partners like you. On behalf of the children of Nepal, thank you for your support.
We are now closing this project on the GlobalGiving site. We are now closing this project on the GlobalGiving site. We would greatly appreciate your continued support of the UNICEF Emergency Response project here on GlobalGiving. By supporting UNICEF's work through that program, you can receive updates on current emergencies happening around the globe, UNICEF's response, and how you are creating an impact. You can continue to see updates on our programs at www.unicefusa.org; following us on Twitter, or on Facebook.
On behalf of the children impacted in Nepal, thank you!
Links: