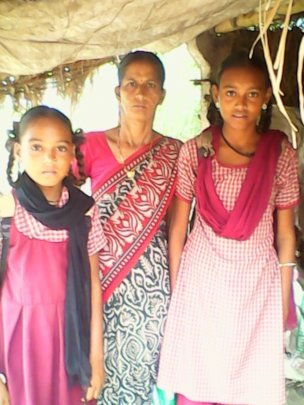 Dear Donors,
Greetings from Gram Vikas Trust (GVT),
I would like to update you for the project Give a Girl a Future, basically in this project GVT is trying to change the mindset of the community towards girls' education. GVT is trying to set a strong mindset for the girls better future, so that they can stand at her own and do not have be dependent on someone else. The primary education is the base/pillar in each human being, if the girl/boy do not attend school regularly, or do not get the primary education he/she will not be able to groom in his/her future.
"Education is the passport to the future, for tomorrow belongs to those who prepare for it today."
- Malcolm X
In the patriarchal society, girls sometime are less priority then boys. The parents of girl child show less interest in their daughters education, GVT have seen many parents do not wish their daughters to study further after primary schooling, or even do not send their daughters to school regularly. Because of these the girls do not show interest in studies, as their parents do not motivate them.
GVT has started counselling the parents to send their girl child to school regularly. The ground level staff regularly meets the parents with the support of local stakeholders. GVT has visualize that providing material support is good, but the main thing is to change the mindset of the community. Once we will be able to change their mindset, it will be easy for the parents understand the importance of education.
Though there are many parents, who are not able to send their children to school, because of material support to their children. They do not able to buy simple things because of their poor economic conditions, GVT is trying to bridge that gap with the motivational support.
GVT request you to support such families to educate the girls and to make their future bright.