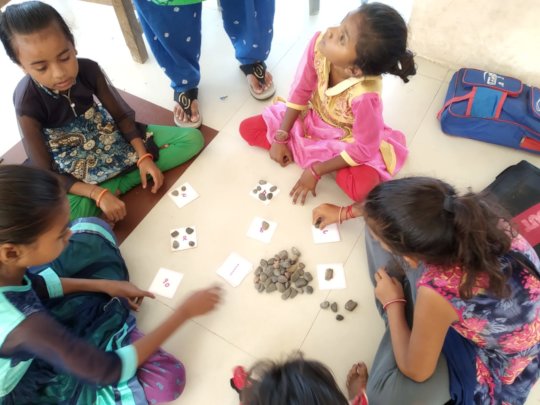 Dear well-wishers,
Regards from Gram Vikas Trust, Bharuch!
The festive seasons has just begun, the villages are covered with the lights and children are busy with sweets and crackers. The first term examination is also completed and vacation has started so there is not worries for children to enjoy the vacation and festivals.
In this season of festival our Para Teacher will be celebrating Diwali with the children in the villages only. Most of our Para Teachers are from the same village where they are teaching. But as a Para Teachers it will be their first Diwali. At GVT we have organized a celebration cum learning module where children will come and enjoy the learning experience with different celebrations. It will not be much load for the children as the break is needed.
GVT has observed that after the Diwali or Summer break most of the children do not able to remember the learnings which have taught to them. They just forget it and teachers need to re-teach some of the lessons to remember the earlier teachings. It becomes difficult for the teachers as they have to put extra efforts and time for it.
The Para Teachers will support the students of class 3 to 8 to bridge the gap, which will help both the teachers as well as students. After the Diwali, our Para Teachers will spend one hour everyday with the students and will organize different games and spend some time for the teaching learning. It will be done in the school campus only. GVT has also planned to engage parents in such activities to build their understanding about the importance of learning. The parents will support in cleaning the school, sending their children with Para Teachers for study, help children in sitting at home for some time for reading or writing.
The simple steps in encouraging children and parents will mark some change for the bright future at large. Let us come together to educate the nation. Also let us make more leaders of tomorrow for the bright India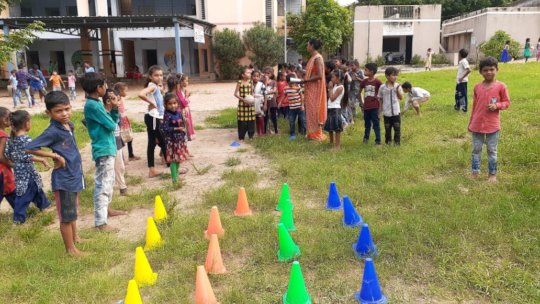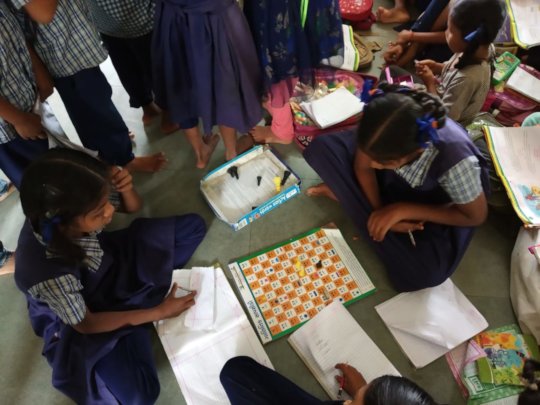 Dear Well-wishers,
In this report Gram Vikas trust wants to share about the current situation at community level and how it is fueling our energy to work more for the cause.
Working with the rural and tribal communities since 2001, Gram Vikas Trust (GVT) has got the clear understanding about the different issues of the society. The issues they are facing are variant and looks like they are covered with so many challenges. They are poor, they do not have proper skills, they are jobless, they do not able to save money for tomorrows, they do not able to manage the household expenses, they do not have the skills to manage their lands and animal husbandry and so on. But behind each problem GVT believes that lack of education plays a crucial role.
The parents and community are not able to link their children's good future with education. They just not worry about education and do not think about future. GVT believes that parents and community can influence the children about importance of education. If they people will lose their hope towards the benefits of education it will not work out.
With these points in mind, GVT tries to identify such parents who really value education and support their children in getting good education. GVT also tries to make such events and activities which involve parents and which might help them to change their mindsets towards education. There are hundreds of children and parents in the rural areas of Bharuch where the community itself are not motivated for their children bright future.
GVT tries to change such scenario, through awareness in the society. As giving some books and stationary to the children will help them for some time but changing the mindset will going to remain for longer time. Still GVT support such poor children but the major aim is to change the mindset of the parents.
Let us come together and help the communities to think about education and the future.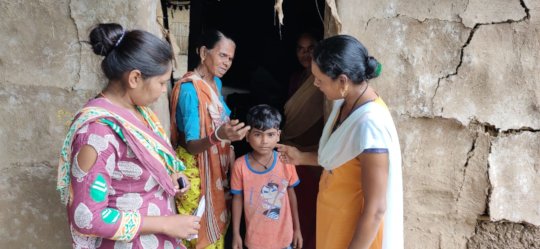 Dear well-wishers,
Regards from Gram Vikas Trust, Bharuch!
Few days back children from one of the project schools of Gram Vikas Trust (GVT), Bharuch were not really interested in learning. Coming to school regularly was taken for granted by the parents and children. It was normal thing for the parents and children to remain away from the schools. Most of the children/youth/elders from this village have not able to complete their primary education from the village level school itself. Higher education from town side is not the matter of discussion.
Bhilwada (name changed) is very interior village with 100 per cent tribal population, the village seems beautiful as it is covered with a range of mountain and greenery. But while interacting with people it can be observed that they are very poor and having very less exposure. The village have able to get the electricity few years back only. The village is having very less facilities like connectivity with the other villages, mobile networks, hospital facilities and other basic amenities. There is one primary school up to 7 standard.
GVT started working in this village since a year ago, and it took a year to establish good rapport with them and making them understand that education is the only mean which can change their situation. As the village culture was build up such a way that nobody were interested in talking about education. They were giving respect to the government teachers but when it comes about the regularity they could not link them with their priorities and from decades the situation was the same.
With the help of government teachers, we could able to link them up with importance of education and regularity in school. The innovation of teachers in teaching made children coming to school on regular basis. Different innovative games and joyful learning from teachers and learning material, sports materials, school materials from GVT helped children to engage with the school. The school attendance was observed in the past years was around 40 to 50 per cent, which now has increased up to 75 to 85 per cent.
The teachers feeling blessed as they also able to set a vision of teaching, and parents are also now happily engaging in school related activities. Which has boosted GVT's confidence in working with the community and children.
Thanking you all for your continuous support.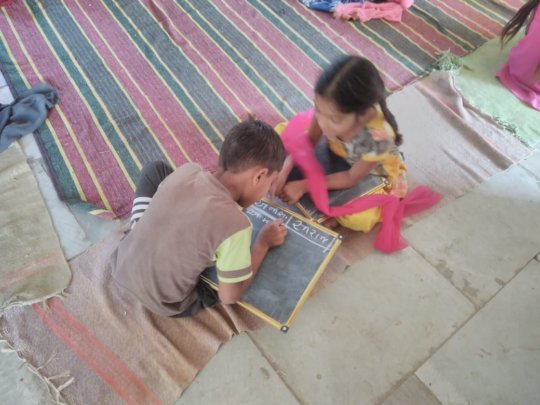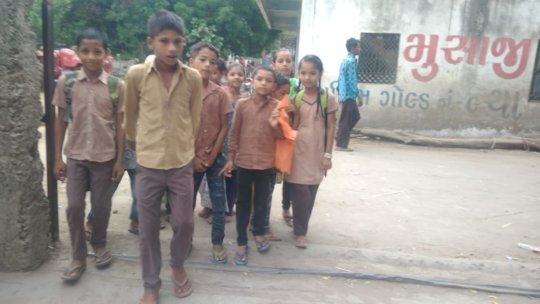 WARNING: Javascript is currently disabled or is not available in your browser. GlobalGiving makes extensive use of Javascript and will not function properly with Javascript disabled.
Please enable Javascript
and refresh this page.