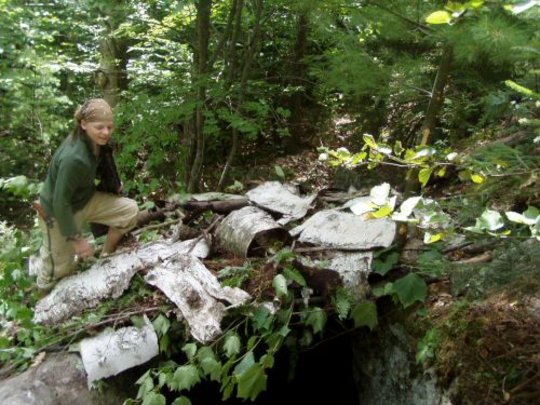 Summer Day Camp is over for 2012. Season extenders will go on for the entire month of October. This provides opportunities for home schoolers, teachers in public school and individual campers to continue their education until hunting season begins.
This summer Nick was awarded the FIRST EAGLE BADGE! This represents acquisition of a series of difficult skills. The camper works on these skills for several years. They include: constructing a water and mosquito-proof shelter; identifying 20 plants, advanced knife safety, bow drill or hand-drill fire, cooking a meal outdoors with metal pots and a small wild meal w/ bowls and baskets, demonstrate 10 knots & make cordage, making baskets, demonstrating skill with map and compass, tracking in the wild, showing advanced respect of the human community and advanced respect of all life.
Congratulations NICK!
Links: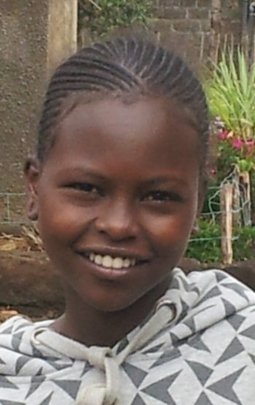 The three pronged approach Expanding Opportunities has taken for the pastoralist girl child is moving forward. We currently are sponsoring five girls in boarding primary school. The girls who run away from FGM or Early Forced Marriage have often never attended school. Though they can be 10 or 12, they have never been in school. The needs of these girls are different; they are much older than their classmates. We carefully select schools that are able to integrate these older learners.
Let me briefly update you about two of "our girls".
Dini was rescued in March of 2011. The community had been told she was "available for marriage" at age 11. A bright and lively girl she is enjoying her adventure in Education. She had never held a pencil, nor knew a word of Kiswahili or English. Now she is able to communicate in three languages and is performing very well in her class. She has a sponsor in Maine.
Juliza is a 9 year old girl who is currently in Class One as she had never attended school until the beginning of 2012. She was engaged to be married and ran away to the school. As the laws of Kenya forbid marriage before the age of 18, she is in school and boarding at Kipsing Academy. A Girl Scout Troop is sponsoring her for one year which will end in April of 2013. Her sponsorship after April will be dependent upon donors giving to our general girl child education prong of the project until she has another sponsor
Soon we will begin construction of a Girl's Rescue Center in Ariemet, Kenya. come along and join us in the effort.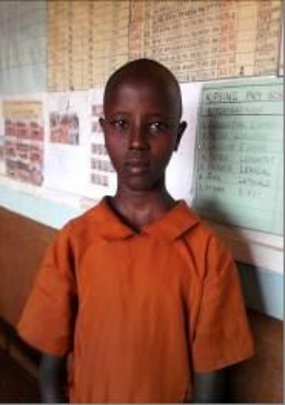 Links: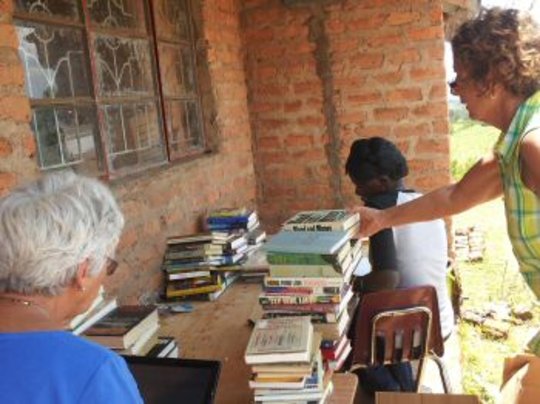 It is always a great pleasure when a volunteer chooses to return to continue a project. In early 2012, Maggie volunteered to assist at the Distance Learning enter in Rabondo. Sorting through books, cataloging them and placing them on the new shelving in the tiny library was a hot but rewarding job. While working outside with the books, the children heading home for lunch were drawn like a magnet. That was when Maggie decided to start a reading program. Selecting a child's picture book from the myriad books on the table. She began to read! What fascination and wonder. From that day it was hard to get the children to go have lunch and then return to school!
This fall, 2012, Maggie has decided to return to the Distance Learning Center to continue the reading program and assist with the computer classes.
Join us!
Links:
WARNING: Javascript is currently disabled or is not available in your browser. GlobalGiving makes extensive use of Javascript and will not function properly with Javascript disabled.
Please enable Javascript
and refresh this page.