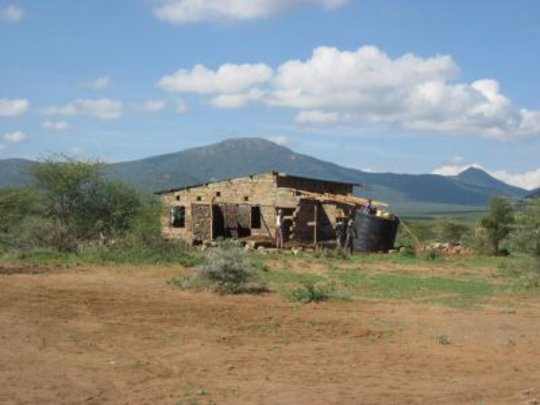 The Girl's Rescue Center: This center was first conceived in 2009 as a meeting of stakeholders led to the formation of the CBO POWER and the commitment by the Turkana community in Ariemet to donate the land. A grant form the UN Slavery Fund was granted and construction began in October or 2012. Though there have been many challenges, people, water, transportation, the river rising…
One day, two young ladies arrived. They quietly sat under a bush until the work day was closing and they approached to tell us the story of Irene. So now Irene is in a temporary situation and is the first girl to be served by the new center,
Today the windows and doors were installed! Pictures in the next update.
This center will assist the project to provide safety and education to pastoralist girls in the Isiolo area. We are so excited to finally be taking this major step in preventing girls from FGM and early forced marriage and providing a safe place for them to find education.
According to the World Bank, Educating girls brings the highest return on investment of any in the developing world!
This project is now in the GIRL EFFECT CHALLENGE until the end of November. Your donation of any amount will help push us to the top. It is the number of donors and the total amount that will help us get to the top 12 and help us EDUCATE GIRLS!!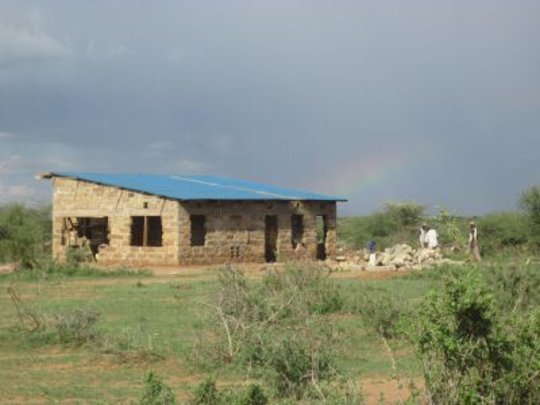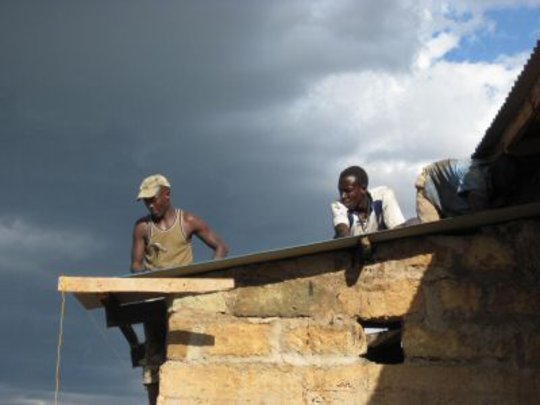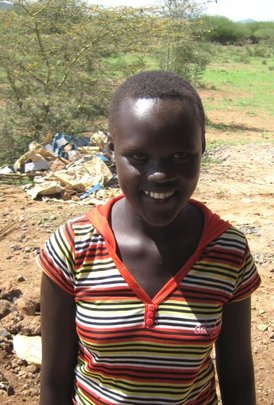 Links: