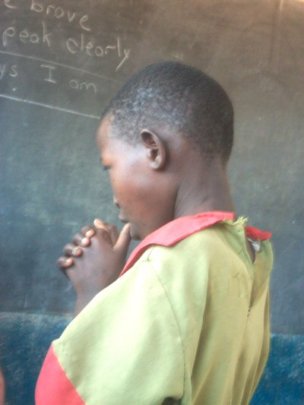 The rooster crows, the cows murmur, donkeys bray, the morning birds begin their wake up calls. It is time to rise from the stiff skin bed in the corner of the wattle and daub home in the dry dusty bush. Sempela, a six year old girl rises and finds mother already at the fire. She fetches what water remains in the 20 liter plastic jerry can with the logo and emblem of a generous organization that gave them out last year, pour it into the aluminum pot and set it on the fire to boil for tea. Yesterday mother sold her bag of charcoal so today she will have tea with milk before heading off to school. She is one of the lucky girls whose parents allow her to go to school and have found a sponsor for her uniform and shoes. At the same time in the village other young girls are rising and fetching the water for their tea without milk. Others will not go to school like Sempela. They will stay at home, fetch water for the family, clean and scrub dishes and then go search for firewood and roots for the evening meal. Some girls, after milking their cow, carry some milk to the forest in a gourd for strength in the midday sun. Already the girls know how to run their household.
In a year or so, father will take his knife and with a small ceremony cut out one of her bottom teeth. It is an occasion each girl will remember for their lifetime. Sempela will fetch water for her mother, dress and walk the 2 miles to school. As they live in a traditional village, it will l not be long before the girls may be "beaded" – given to a young man at least in his teens and possibly an older relative. If a baby is produced from this relationship it is not accepted and in their tribe is taken to the forest and left. The girls know this and accept it as the role of a girl in their tribe.
At any time in the girl's life a suitor may approach the father to have the girl in marriage. Peeking from the cooking fire the girl wonders as the arrangements are made, she is not consulted.
Girls will participate in a circumcision ceremony to graduate them to the status of women. This is most often a December group ceremony. The girls are cloistered together and trained how to be women. Then it is customary for them to be married into a polygamous home. From that moment, the woman's lifetime job is to bring children for the husband, and work to maintain the household.
Sempela has learned a bit more in school about these traditional ceremonies. She has enjoyed learning to read and seek answers to her questions and discover different worlds and that she can have a different lifestyle if she chooses. She learns that FGM and EFM are illegal and that she has rights as a child in her country. She learns that education is the key that opens many new doors for her and eventually for her family. She becomes the advocate in her family for new ideas.
Expanding Opportunities uses your generous donations to locate these "Sempelas" and support them in school.
Thank you.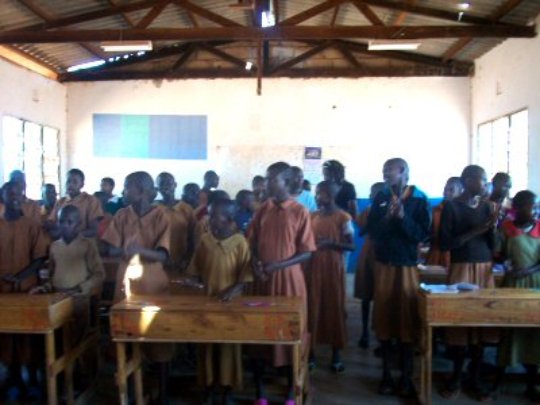 Links: