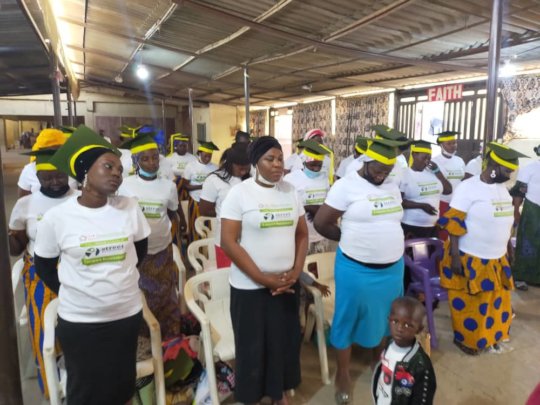 The Business Skills training for women and youths was designed to serve the unique needs of individuals at the base of the economic pyramid by enabling them to be an agent of change, ignite their entrepreneurial mindset, start a sustainable business venture such that they will have a reliable income stream long into their future.
The Project so far has reached 9 communities in Nigeria and has trained 157 women and youths.
1 community in Bayelsa
3 Communities in Abuja
1 community in Lagos
4 Communities in Kano
The selected communities are among the most disadvantaged/poor in the states and as economic growth has stalled over the past few years. The level of youth unemployment, hunger, and poverty in the country is exacerbated by our stuttering economy which is yet to recover from the 2016 recession caused by the global slump in oil prices and has led to increased violence, extreme terrorism, and communal clashes.
The selected women and youths were involved in practical, hands-on, and immediate relevant content for people living in poverty. It includes 8 modules:
i. Coming out of your comfort zone
ii. Business Opportunity Identification
iii. Finding capital and starting small
iv. Record keeping and Bookkeeping
v. Market research
vi. Business planning
vii. Growing your customer base
viii. Money management
Based on the project evaluation, it finds that most activities were completed within a reasonable margin. During the SBS program, many students started or expanded their business using meager savings or borrowing from friends, family, or micro-finance cooperatives/banks.
An analysis of project narrative and post-module quizzes completed by the participants shows that a high proportion of capacity-building targets were reached under this objective.100% of all planned activities were delivered as designed and graduates acknowledged a change for improvement in their business skills and behavior.
A Participant story:
"Before the training, I had no business, during the business opportunity identification, I came up with seeing of women wears and marketing business" Veronica
.Veronica had previously attended a vocational skills class but lacked the confidence to translate her new garment-making skills into a viable business.