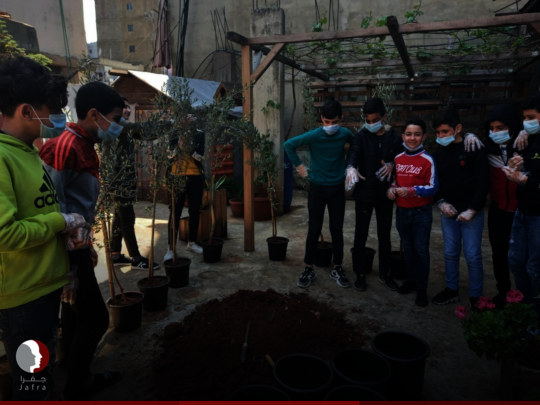 Lebanon keeps sinking into an abysmal abyss; the high inflation, the currency having lost 90 per cent of its value, the Beirut explosion still leaving scars and the pandemic are achieving to put the country on its knees. Being communities suffering marginalization and uncertainty for decades, the refugee camps populations are part of the millions suffering from extreme poverty today.
There are no signs of the pressures easing up for Lebanon. Thus no sign for the people to retrieve an acceptable level of life. Lockdowns and the obligation to close businesses are leaving people with no income at all and whole families are left to themselves. Eating 3 times a day became a luxury for many.
The Urban Rooftop Farming Project launched a bit more than a year ago allows the rooftops owners to provide their families with basic food like crops (following the seasonality) and eggs, letting them get a least one healthy meal per day. Through trainings and follow-up, they learnt to be sustainable and to become more autonomous.
Today, thanks to donors' efforts, we are proud to announce that the project is growing; with spring on the door, 43 new rooftops in 3 different locations are being prepared to produce crops. The project will now include not only the rooftops owners and their family but the neighbors from the same building will also be receiving part of the harvest for their consumption.
Trainings did not stop and will continue; all rooftops will benefit from an agricultural engineer follow-up during 1 year. He will invite participants of the Urban Rooftop project to deal with organic agriculture, using natural crops boosters and natural pest control.
Your contributions are very important. Increasing furthermore the number of rooftops farms and trying to use empty lands around the camps will help the communities to simply survive, as they can become less dependent on the market which became unaffordable for them.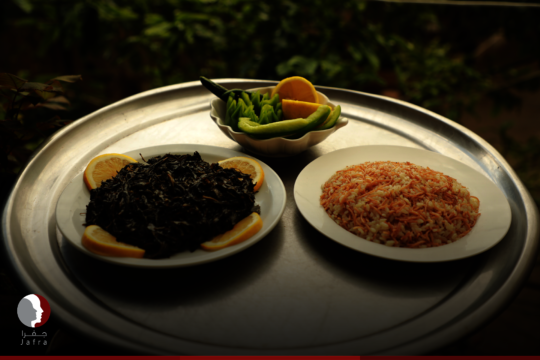 Links: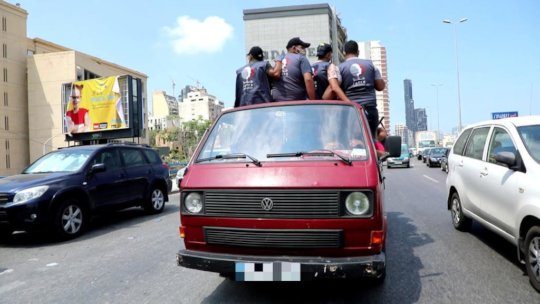 After Beirut blasts occurred on the 4th of August 20, Jafra immediately got ready to participate the efforts to remove rubbles from streets, community buildings and individual properties. A bit under-equipped at first, Jafra, thanks to the immediate international mobilization and the financial help got through GlobalGiving, was able to gather the necessary tools and skills to respond to the most urgent material needs.
In addition to the necessary stock of masks and safety equipments against COVID-19, Jafra teams rented transportations to get to the affected neighborhoods, we rented trucks for debris removal and debris transportation to landfills. Furthermore, toolkits were provided to the volunteers such as gloves, brooms and scoops but also to professionals to allow them handle the repair of doors and windows.
An approximate number of 2000 inhabitants benefited from Jafra's help regarding the debris an dust removals. 15 households could benefit from doors and windows fixing. A lot is still to be done. Many households are still awaiting to recover a safe home environment; doors, windows, roofs are still missing in a still injured Beirut!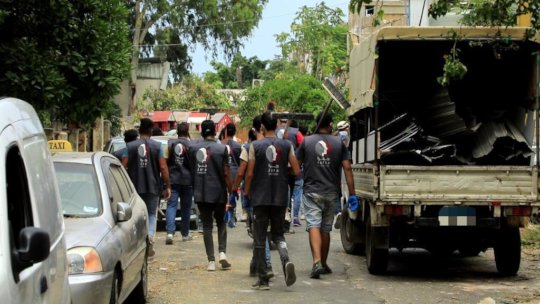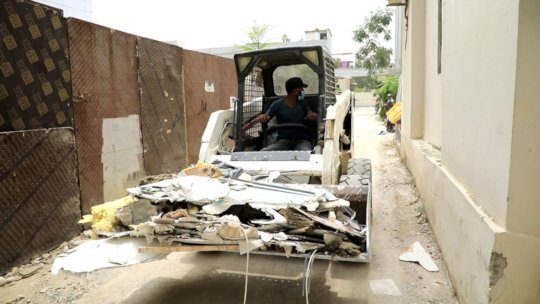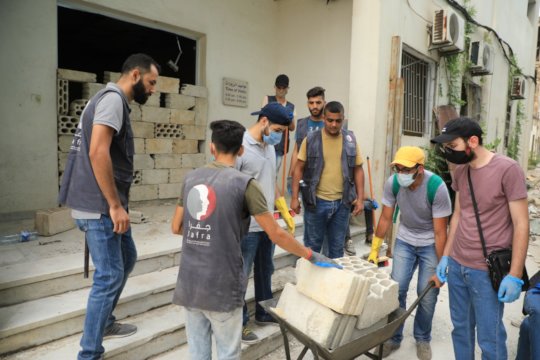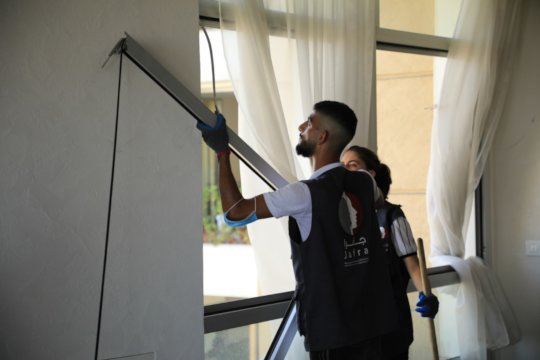 Links: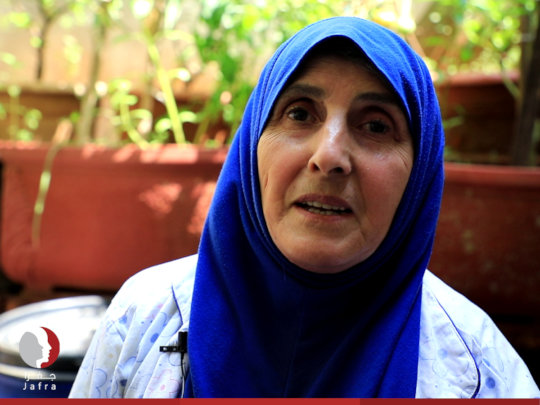 Today in Lebanon, people are hopeless and feel they endure a lot for a single people; financial crisis, unrest, pandemic and Beirut explosion that finished to put the country on its knees. For camps inhabitants, jobs are lost since a long time now, while less and less people can expect financial help from relatives living abroad, due to the Global pandemic issue which lets refugees worldwide in a dire situation and unable to help their relatives still in the Middle-East.
Giving inhabitants the opportunity to retrieve contact with earth, the natural and simple ways to grow crops and the ability to be self-sufficient became for Jafra Foundation a priority.
Through the Rooftop Farming project in Palestinian Camps, Jafra could, during the last months, improve the skills people need to master in order to grow sustainable farming projects. Training procedures and follow-up on families' rooftops became regular. Check Nazmieh for example, she was having an empty rooftop and now she can eat from what she planted on it!
Very soon, the project will take a new level as we are planning to cooperate with an INGO to increase the number of Rooftop Farms in 3 different Palestinian camps of Lebanon. You can help the beneficiaries to go smoothly through winter by helping us providing them the material to create greenhouses to avoid flood and cold affecting their crops and livestock.
10th of November 2020
Links:
WARNING: Javascript is currently disabled or is not available in your browser. GlobalGiving makes extensive use of Javascript and will not function properly with Javascript disabled.
Please enable Javascript
and refresh this page.