Summary This is a progress report for the quarter ending January 2021 with financial support from stakeholders and donors. The quarter ended when the organization had not yet secured funding senior four, senior six and university finalist classes resumed. The rest of children are still at home with their parents and guardians. Achievement • Procured 300 face masks and distributed to 150 orphan girls at school • 300 sanitizers of 150 mls each and provided to 300 orphan girl children at school • Procured 600 sanitary pads and distributed to 300 orphan girls at schools • Motored 300 orphan girl children at school to ascertain their learning progress. Challenges: We are experiencing inadequate funding for this project and limited support was provided to orphan girl children in the quarter. The children that have not resumed schooling and staying with their parents and guardians are exposed to a lot of vulnerability such as early sex, defilement, early pregnancies and marriages in the community. This has led to increased child motherhood and infant maternal mortality rate Recommendations: KADO submits a request to all development partners to extend their helping hand to the projects. In addition, we request GlobalGiving to link KADO the external partners that can support fundraising.
Links: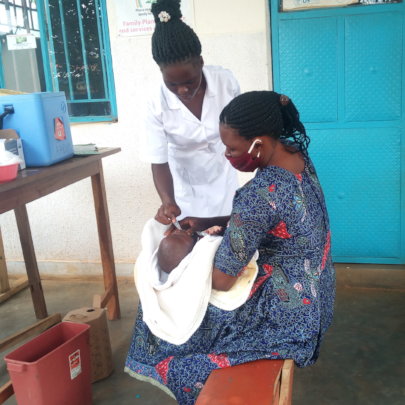 QUARTERLY REPORT FOR JULY TO SEPTEMBER 2020 ON SUPPORT SAVE 750 PREGNANT MOTHERS FROM MALARIA IN UGANDA Summary This is quarterly activity status report that ended on January on "support Save 750 Pregnant women from malaria in Uganda" project in Kibuku district. The goal of the project is to contribute to the reduction of maternal mortality rates in Uganda. The project is implemented in the district of Kibuku," is reliant on financial support from donors under the GlobalGiving and Kagumu Community. KADO is grateful to all donors and the community for the support that contributed to the realization of these quarterly results. A total of 148 pregnant mothers received Health education, 46 pregnant mothers received a long lasting insecticide treated nets (LLIN) each SERVICES OFFERED INCLUDED: Antenatal care, Malaria Testing and treatment, Monitoring and evaluation. ACHIEVEMENTS: Health educated 148 pregnant mothers, Procured 70 medium long-lasting insecticide treated mosquito nets, Monitored and evaluated a total of 78 mothers on the effective utilization of mosquito nets , 165 Malaria Rapid Diagnostic (MRDTs) test kits were received from the Ministry of Health Through Kibuku District DHO's office, Offered ANC services to 86 pregnant women. Executed malaria tests to 86 pregnant women at the facility. CHALLENGES: In, adequate support of drug supply by the ministry of health, lack of adequate mosquito nets, Limited funding which makes the procurement of most items hard, lack of face masks and some mothers attend antenatal clinics without them and are at risk to COVID-19 RECOMMENDATIONS • KADO still requests all partners to raise support this malaria prevention project to the pregnant mothers to reduce on the maternal mortality rates and infant mortality rate.
Links: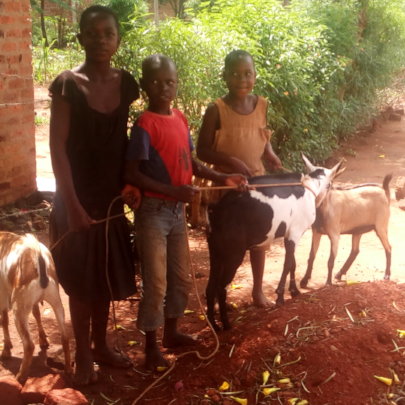 This is quarterly status report on "support 320 orphans with goat's project in Kibuku, Pallisa and Butebo Districts in Uganda" for a period August to October, 2020. The project contributes to improved household incomes of households with orphans and vulnerable children to enable them secure sustainable income to Medical treatment, scholastic materials and other home basic needs. KADO acknowledges to all donors and the community for the support in the project period. Project Status The project is currently implemented utilizing community contributions. We are not realizing financial support from our donors yet there is increased number of orphans that require support Implemented Activities: The following was done in August to October, 2020: • Treated 18 goats for 19 orphans • Visited 24 orphans to ascertain the status of their goats project Plan for quarter October-December, 2020 • We plan to distribute 4 goats to four orphans • We plan to visit 24 households with orphans and goat to ascertain the project progress Challenges: • The organization relies majorly on donor funds and each donor has priority areas for the funds donated. • There is still low project cash inflow • There are overwhelming number of OVCs that demand goats yet the breading is low. • COVID -19 pandemic caused lockdown and some classes are still closed. Some of our orphan girl children have been married off • Schools opened on 15th October 2020 for candidate pupils and students.However, some of our orphans are unable to procure face marks and sanitizers which are a requirement for them to attend classes ' • The organization lack funds to support orphans with face masks and sanitizers, Recommendations: KADO still requests all well-wishers to be part of us and give a helping hand for the support of Orphans and vulnerable children in Uganda. The number of orphans and vulnerable children is increasing and due to limited support they are dropping out of school and increasing the number of street children in trading centers and towns.
Links:
WARNING: Javascript is currently disabled or is not available in your browser. GlobalGiving makes extensive use of Javascript and will not function properly with Javascript disabled.
Please enable Javascript
and refresh this page.