ICCN Rangers have continued their hard work through 2019, protecting the Okapi Wildlife Reserve from poaching threats deep within its dense rainforest, A total of 96 patrols were completed covering about 3000km of the Reserve during the first three quarters
Despite the challenges of hiking such a treacherous environment, often with limited and well-worn gear, the rangers were able to shut down operations on 16 illegal mining camps, 16 poachers' camps, and remove over 1500 snares from the Reserve. It is critical to remove these snares, as they are very effective in catching chimpanzees and other primates. Even if an animal can break free, these snares can cause severe and permanent injury, as well as send the animal into a terrible panic. These permanent wounds are often found on the primate's limb, crippling them and causing them to become ineffective hunters and travelers. Rangers work diligently to remove these snares as quickly as possible and combat the root cause of the problem - the poachers themselves and mining camps that rely on the bushmeat for their operations. No chimpanzees or other primates were confiscated over the past 3 months.
A variety of primates were spotted along ICCN patrols, including 19 chimpanzees, 26 crested mangabeys, 26 grey-cheeked mangabeys, 56 red-tailed monkeys, 1 owl-headed monkey, 48 mona momnkeys, 32 angolan colobuses, and 1 baboon. Aside from primates- 6 okapi, 2 buffalo, 57 duikers, and 5 wild hogs were also spotted by rangers.
Okapi Conservation Project's continued support of agroforestry programs in surrounding villages continues to take pressure off the Ituri Forest's resources. With sustainable agriculture practices being implemented, villagers are becoming less and less reliant on bushmeat, and therefore poaching. The reduction of slash-and-burn agriculture also keeps the more of the forest intact for wildlife.
We commend the ICCN rangers for their protection of wildlife, and with your help can continue to assist them in their patrols and reducing bushmeat poaching.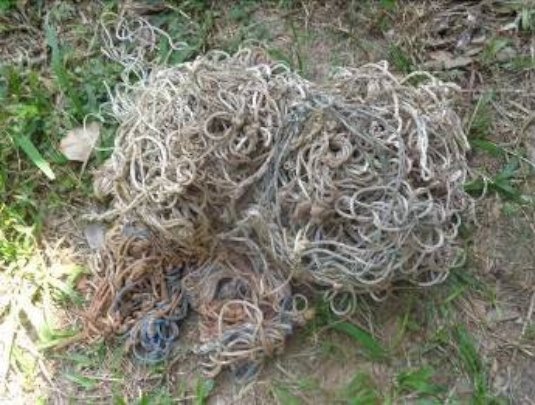 Links: