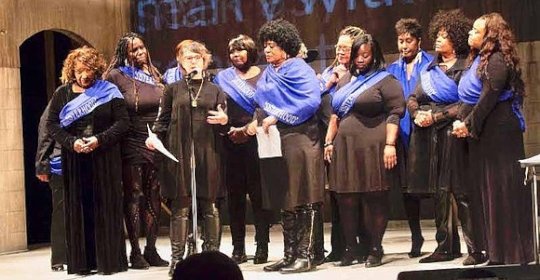 We have had a busy and eventful end of 2018! In November, Unsilence hosted a benefit concert, Sounds of Unsilence, featuring the music, storytelling and poetry of Chicago artists who are allied with our goal to shed light on marginalized voices. During this event, we also issued our official announcement to the public of the partnership with The Sisterhood for 2019. The announcement was preceded by an introduction of The Sisterhood by Founder, Gwendolyn Baxter, and a musical tribute by the Bournee Family Singers to celebrate the youth lives lost to gun violence in Chicago. The event was a fundraising success, and we are excited to continue laying the development foundation to sustain our project throughout 2019.
Additionally, within the last month, Unsilence Voices: The Sisterhood has secured the participation of a licensed clinicial social worker. Erin Matthews, LCSW, will be volunteering her time to conduct the interviews of The Sisterhood mothers to source the material for their photo shoots with artist photographer, Cecil McDonald. It is important to all of us at Unsilence that their stories be handled with grace and care, so we knew we needed to bring in trauma-informed professionals to ensure we conducted these interviews in the safest and most respectful manner possible. We are extemely grateful for her professional expertise and contributions.
We are also excited to enlist the help of Andrene Wright, a PhD student at Northwestern and TA of Dr. Danny Cohen. Andrene is currently conducting research regarding black women's civic participation, and she will be volunteering as on-site coordinatorfor our intervews and photo shoots with The Sisterhood.
Scheduling for the interviews and photo shoots are underway. We plan to conduct interviews in February and begin photography in March. The ReBuild Foundation has generously allowed us access to their space to use for our interviews.
We are humbled and grateful for all of the support we have recieved to ensure Unsilence Voices: The Sisterhood is a success. I look forward to sharing these strong women's stories with you.
Links: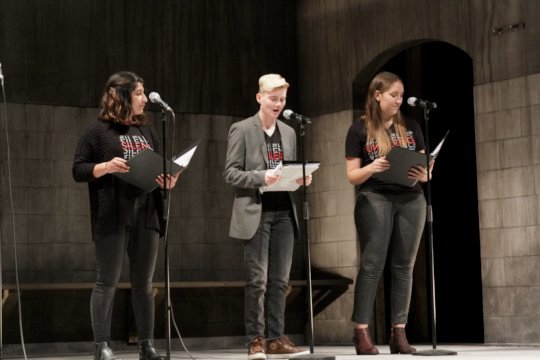 The Unsilence team has continued growing their efforts toward breaking down the barriers to healthy conversations around mental health and suicide. In the past month alone, the number of educators using the Tomorrow Educators Guide has increased by 70%. Unsilence has also been working to establish new partnerships that will increase reach and impact.
Most recently, Unsilence Executive Director, Annie Rezac, spoke on a panel regarding current mental health resources in Chicago at Sip of Hope in Logan Square. Sip of Hope is the world's first coffee shop where 100% of proceeds support proactive suicide prevention and mental health education.
On November 26th, Unsilence hosted their annual benefit, SOUNDS of UNSILENCE, where marganizled voices were lifted up through song, poetry, and storytelling. Performers (both professional and emerging youth) modeled vulnerability and bravery in telling their stories of mental health, addiction, suicidality, and identity.
Unsilence has also produced their first awareness video to spread the contagious message of unsilencing. Thank you all for your support in this journey of breaking stigmas and increasing narratives of inclusion and inspiration.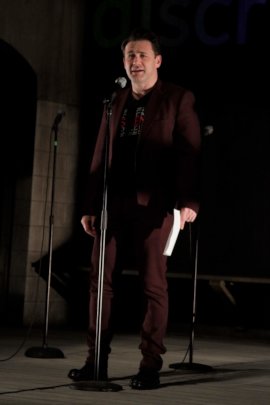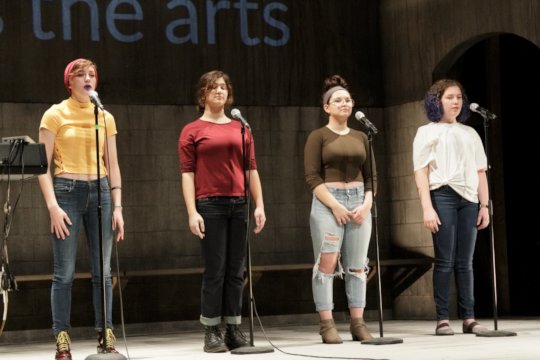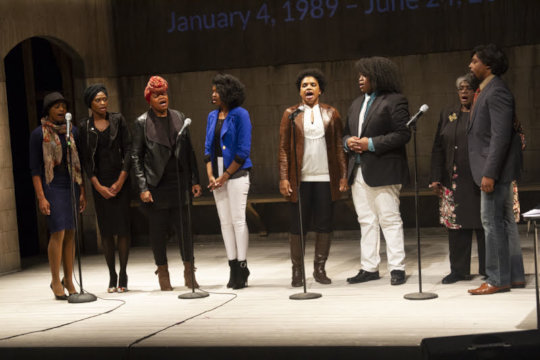 Links:
The Unsilence team worked throughout the summer to build new connections and raise our profile with various schools and community organizations to foster placement for "Tomorrow". We had a successful summer event, SHADOWS: a human rights quest, that educated Chicago communities about social issues, including mental health. We also officially announced our partnership with Shameless, an interactive music-making program that helps students give voice to their vulnerabilites.We have seen our outreach and messaging efforts lead to a 14.62% increase to the web traffic to "Tomorrow" in the past month alone.

As we enter the 2018-19 school year, we are primed to place "Tomorrow" in more schools to help start even more conversations about mental health and well-being. We are currently in the proposal stage with various public and private schools in the Chicago area, including Barrington High School and Middle School, Bernard Zell Anshe Emet Day School, Bell Elementary and more!
Links:
WARNING: Javascript is currently disabled or is not available in your browser. GlobalGiving makes extensive use of Javascript and will not function properly with Javascript disabled.
Please enable Javascript
and refresh this page.