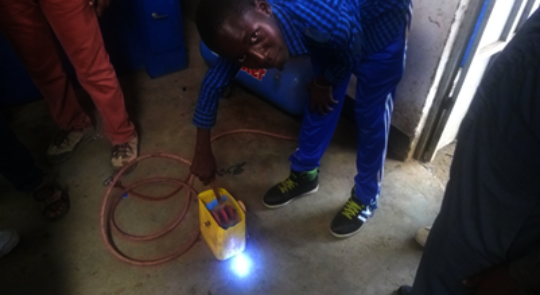 Hello Twende Community :)
Thank you again for your amazing generosity in our work. Because of your support, we have exceeded our $10,000 goal for the Form 4 Design Competition! This is amazing, and we are blown away by the 77 individuals and organizations who believe in what we do. Asanteni sana, thank you so much!
The past 3 months has been a whirlwind of activity at Twende. During the first half of the calendar year, we focus on working with local secondary school students. One student from the Form 4 Design Competition designed a water filter that transforms murky, muddy water into clean, clear water. We are impressed with his work and are trying to match him with a local technology startup that designs, manufactures, and distributes clean water through water filters and water stations in and around Arusha. They have a water testing laboratory that would be great for the student to see and use!
We have also been able to allocate some of the excess budget from the Form 4 Design Competition to our local secondary school outreach programs, where we run a short Introduction to Circuits workshop in secondary schools (a curriculum co-created between our Creativity Trainer Chris, MIT professors, and several Twende interns) and invite the more enthusiastic students to Twende. We then teach these students our DIY affordable torch (made of old water bottles and PVC pipe) and DIY solar phone charger (made of broken solar panels donated from a local technology startup). Then these students are challenged to think of their own ideas. We've seen students work on projects from hydropower to biogas recycling food waste to attempts at drones & electric cars. It's wonderful to see how these students light up when given the opportunity to be creative.
In addition to these programs, we have been running a longer-term training with a secondary school in a rural village about an hour away from Arusha. These students come to Twende twice a week for full days of designing and fabricating their projects, after attending an initial Creative Capacity Building workshop to brainstorm and begin ideas. Some of their projects include a corn cob grinder (because corn cobs are usually thrown away or burned, when they could be grinded into livestock feed), a device to control smoke (because usually smoke produced from cooking inside homes does not get directed out very effectively, resulting in poor health outcomes), and a stable stove (because balancing pots of food on 3-stone fires is challenging on uneven, rocky, hilly ground – like what is commonly found in this village). These are technologies designed by those who experience the problems and who now have the opportunity to create their own solutions.
We are proud to support such creative problem solvers to design and make technologies that improve life in Tanzanian communities. We look forward to see what this next generation can do! In the next few months, we will continue to plan for similar workshops with an older audience while running a pilot program for university students to work with local community partners to co-create technologies solving a challenge of the community partners. We would be delighted if you decided to continue supporting us. We'll be opening a new project page soon. Keep up by signing up for our newsletter, following us on Facebook, or watching our GlobalGiving organization page.
Thank you again. We could not have done this without you!
Warmly,
Debbie & the Twende team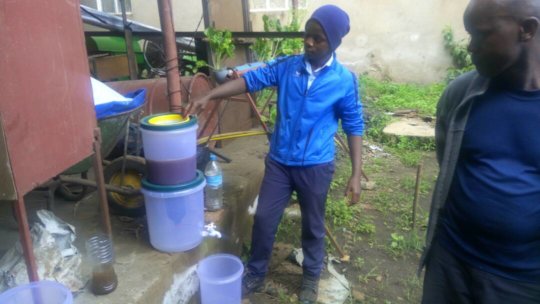 Links: