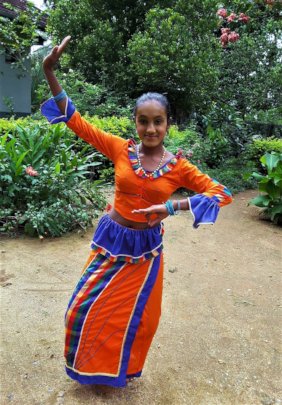 Cookery, dancing and sport have been key themes this term at Cotagala School.
The teaching team set up special cookery sessions in June for the students to expand their culinary skills. They enjoyed cooking mango jam, rotis, dhosai, pancakes and milk rice. Those who study at Cotagala already get involved in food preparation activities on a daily basis as part of the programme to develop independent living skills. These structured activities, however, are also important to help develop their skills. Every student got the opportunity to practise the different recipes over the course of a few days and of course, everyone enjoyed tasting what they had prepared!
Dilrukshi and Dinushika, two of the teachers whose salaries are funded by Global Giving, choreographed a new dance for some of the dance students. This is in preparation for an event later in the year and those participating are enjoying practising the new routine.
The Asian Paralympics took place in July and twelve students were selected to take part. They were given the opportunity to participate in two training sessions and then really enjoyed the event itself. Students took part in the long jump, shot put, relay race and running races. One student, Rasanjalee, came first in two events - 400 metres and 1500 metres! Rasanjalee was thrilled with her achievements as were her teachers and her family. Her success is a wonderful example of the essential role Cotagala School plays in developing the talents of those who attend and why your donation is so important.
When Rasanjalee was 11, her class teacher told her parents that she was very behind in her studies and that her current school were unable to continue to teach her. Rasanjalee comes from a family of six girls, and although her parents struggled to earn a living and support all their children, they realised the value and future prospects of a good education and had attempted to instil this sentiment in all their children.
Her parents, desperate for her to access education, were finally referred to Cotagala School when they visited the local education department, requesting assistance. Arriving at the school in 2011, it was noted that Rasanjalee had some reading and writing difficulties as well as delayed development in other areas. However, she showed a keen interest in learning as well as great skill in dancing and sports. Over the years, Rasanjalee's teachers have seen her academic skills develop and her confidence in her own abilities blossom. She has won many dancing and sporting competitions and had the opportunity to travel to India, Macaw and Dubai due to her success in these events. Fast forward to the present day, due to the specialist support given at Cotagala, Rasanjalee is now preparing for her O levels.
Her family are very proud of all that Rasanjalee has achieved and look forward to the school holidays when she goes back to her village to stay with them. Her mother remarks, "We know that my daughter would never have achieved all that she has, were it not for the support provided by her teachers at Cotagala School. I remain truly grateful for all that the school has done to support her with her difficulties and develop her talents."
The second term of 2018 has now finished. Some of the children have returned to their families. Others, whose families are not in contact, have stayed on at the school where a core team of teachers and carers has also remained for the holidays. We'll keep you posted on the 3rd and final term of the year. Special thanks to you all again for your support!
How you can continue to support people like Rasanjalee:
To date we have raised $12,800 for Cotagala School. This provides funding for the annual salaries of 11 teachers! We are just over $2,000 away from achieving our target of being able to fund ALL the teacher salaries for 2018 through Global Giving.
Every $ makes a difference so please do consider making another donation, setting up a recurring donation or sharing our campaign with your friends!
You can also subscribe to our newsletter here: http://eepurl.com/ddtl59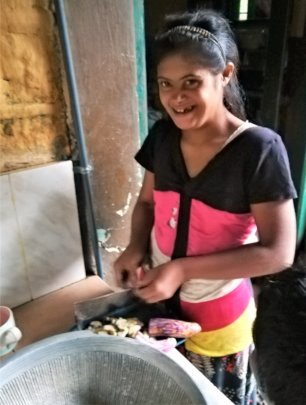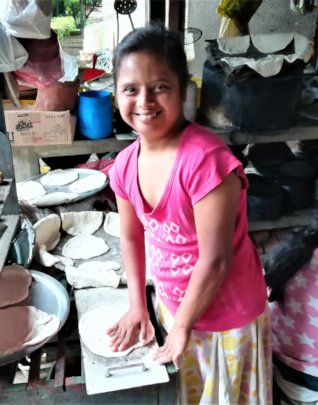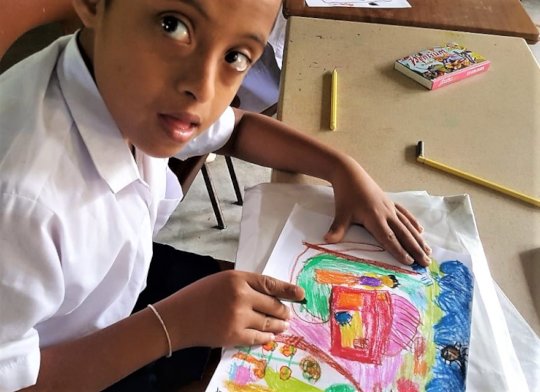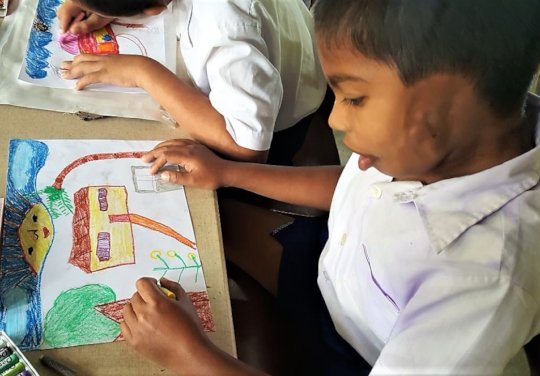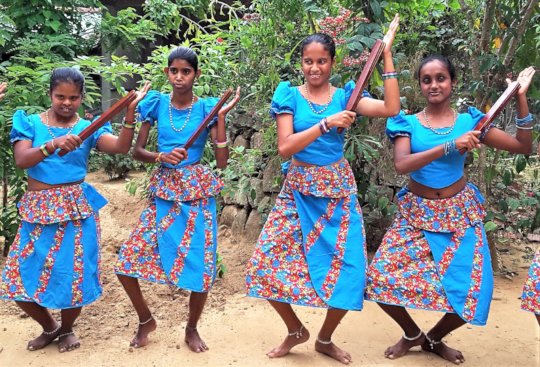 Links: