Your support promotes skills for life and work opportunities – leaving no-one behind!
With over $8,000 raised since December 2018, your support continues to provide opportunity for the children and adults with disabilities that live with us.
Those living at our farms are no exception. Anandapura Farm, based north of the Capital near Negombo, is a working farm. The main activity is coconut harvesting and the team there also grow many types of fruit and vegetables as well as looking after pigs and cows.
The men and women who live on the farm contribute in many different ways according to their wishes and abilities. Some are involved very much with the farm work – looking after the cows, planting, harvesting, digging and weeding. Some prefer the more leisurely activities of watering and housekeeping. All these work preferences are accommodated and supported.
The farm also provides education and skills training with daily skills for life sessions that cover numeracy, literacy as well as vocational training in broom making and other activities.
Every single person contributes something and is supported where needed by our care staff and farm supervisor. Aruna, a man with cerebral palsy, helps the team aided by his electric wheelchair. T-shirts with his design have also recently been printed as an income generation activity. We hope that this first print run will be one of many and Aruna is passionate about creating more designs.
At our celebrations for World Down Syndrome Day that took place in March, a special mention was made to Piyaseeli, a woman in her 60's, who has lived at Anandapura Farm for a number of years.
Your support means that adults with disabilities receive life-long care and support as well as the opportunity to learn important life skills, engage in meaningful work and develop their own interests.
If you would like to further support our project, you may like to consider setting up a recurring donation. At present, we receive $165 on a monthly basis in recurring donations and we would love to increase this. As you know, to continue providing specialist care, educational opportunities and skills for life, sustainability is key and recurring donations is one of the ways we can secure this. You can set up a recurring donation here:
The first month's contribution will be matched by GlobalGiving for all supporters who donate for more than 3 months so its's a great opportunity to give a little and get more back!
Also, please don't forget if you are a UK tax payer, you can select to claim Gift Aid and GlobalGiving will process this on our behalf.
Thank you once again for your support! Do get in touch if you would like any further information.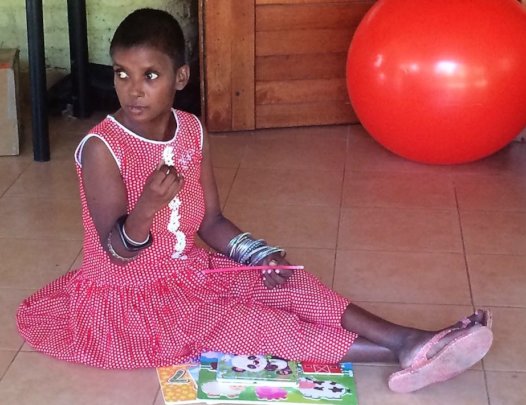 Links: