The United Nations World Food Programme estimates that around 80% of Haiti's population live below the poverty line. As the poorest country in the Western Hemisphere, most rural areas have no access to health care, making residents susceptible to otherwise treatable diseases. With the continuing COVID-19 crisis, Remote Area Medical has been unable to travel to Haiti in 2020. As we look forward into 2021, our goal is to return to Haiti as soon as possible to provide free medical and dental services to those in need.
Terri, one of our RAM volunteers, is a registered nurse who has traveled to Haiti multiple times to assist at our free clinics. On her last trip to Haiti, she was screening a patient at the triage table. With the assistance of a translator, she asked the patient the last time she had seen a doctor. The woman looked surprised and responded, "You are my doctors." The only time she sees a physician is when RAM has a clinic in her area. This statement truly struck Terri and gave her a range of different emotions: gratitude for being able to come to Haiti on the RAM team, responsibility to provide the best care she could as so many people would not be able to see any doctor until RAM returned, and joy for how happy the patient was to see her, at the same time as feeling sadness at the economic disparity between Haiti and almost anywhere else.
At the same clinic in 2019, one patient was a young mother with a high fever whose jaw was terribly swollen on one side. It took a collaboration between the physician and dentist to diagnose her salivary gland infection. She came back to the clinic every day for antibiotic injections, and by the third day, her fever broke and they were able to drain her infection. If that infection was left untreated, she could have very serious complications and continue to suffer. Our team at Remote Area Medical is looking toward 2021, hopeful that we will be able to return to Haiti as soon as possible and continue to help these patients. With your support, we will be able to increase the number of patients we can see and the number of lives that can be changed.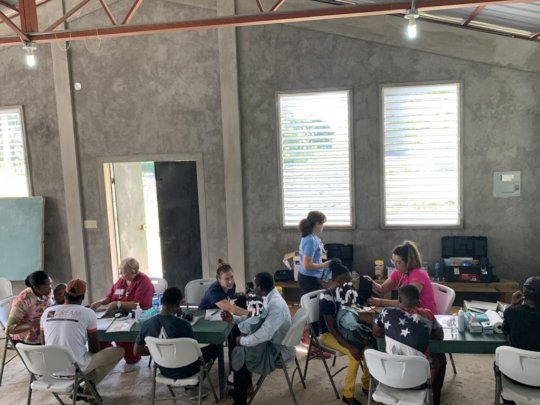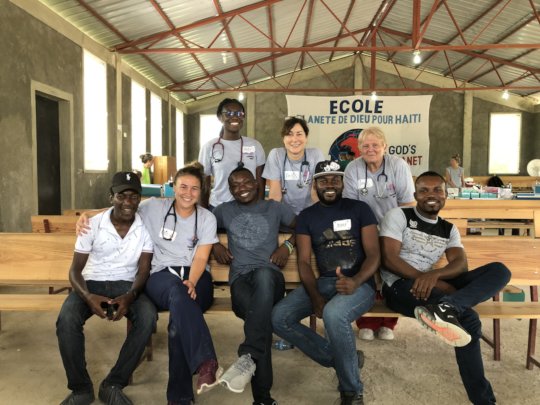 Links: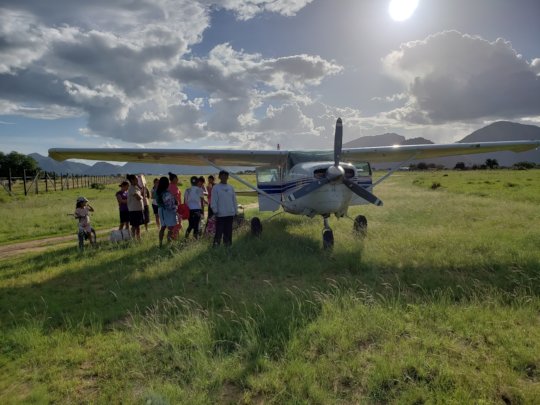 Remote Area Medical recently participated in GlobalGiving's Little by Little Campaign. This matching campaign allowed for individual donations up to $50 to be matched at 50% with no limit on the matching funds. RAM's September campaign focused on supporting the Guyana Air Ambulance, as it is still grounded and in need of repairs in order to continue the mission of providing quick, sustainable, reliable emergency transportation to hundreds of Amerindian villagers in need of immediate medical care.
Matching campaigns are great opportunities as they show how lots of little donations can add up to make a big impact. Matching gifts allow RAM to be even closer to our goal of getting the ambulance up and running again. We raised over $600 that will directly support the Guyana Air Ambulance project and help pay for repairs that must be completed for it to be operational. Because of donors like you who shared about the Guyana Air Ambulance project,the closest to our founder, Stan Brock's, original mission, we also welcomed first time donors during the matching campaign! Spreading the word and sharing RAM with the world means that you are directly contributing to these life-changing and life-saving operations.
We are looking toward the future with a lot of hope and believe that with continued support and generous donors like yourselves, the Air Ambulance will be up and running and back to work again soon. As 2020 has brought new challenges to the entire world, our mission has remained the same and we are determined to rise to the occasion.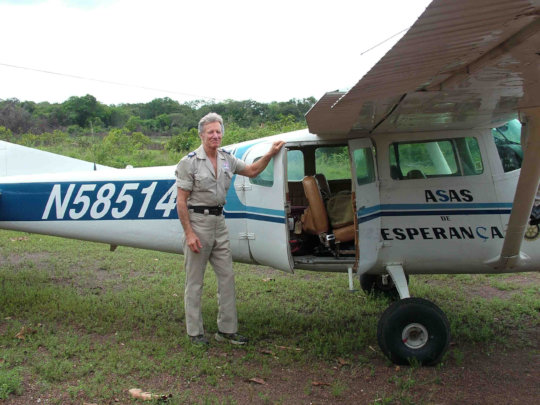 Links: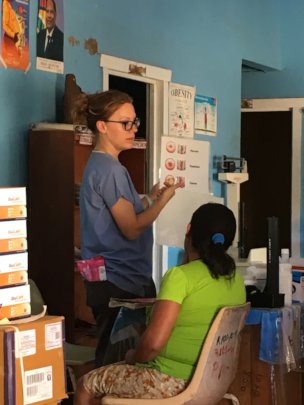 Long-time Remote Area Medical volunteers Dr. Jordann Loehr (OB/GYN) and Jacqui Doran (biomedical scientist)* have led several successful expeditions to Guyana as part of RAM's Women's Health Program. Cervical cancer screenings have been a major focus of their clinics as there are high incidences among patients in the surrounding remote villages. They have also increased awareness by teaching HPV-screening procedures to local Guyanese physicians and residents at the University of Guyana in Georgetown. This allows them to pair their HPV screenings with diabetes screenings, blood pressure screenings, pediatric clinics, general medical clinics, and some vaccinations. With a goal of having physicians trained to use screening machines in more local district hospitals instead of just at the central hospital, there will be increased access to testing. They plan on training these medical residents to go into the remote villages to return test results and simultaneously bring treatment to those women. The desired outcomes are early detection, efficient treatment, and an increased partnership between the physicians who will travel outside of the confines of the city and the patients in these remote areas.
The team's return visit planned for early 2020 was postponed due to travel restrictions related to COVID-19 that have limited access in and out of the country. Their goal is to return in early 2021, depending on the state of travel at that time. The entire team remains committed to the mission of treating these women and children and for more of the Guyanese population to have access to these preventative services.
In the future, Dr. Loehr and Ms. Doran plan to expand this program with increased surveillance and response for tropical diseases in the region as many of those have been neglected in Guyana and the surrounding areas. The goal is controlling - and eventually, eliminating - these diseases. Your donations support and expand the offerings and reach of our Women's Health Program. Once travel bans are lifted, RAM's committed volunteers will be among the first to arrive.
*names included with permission from volunteers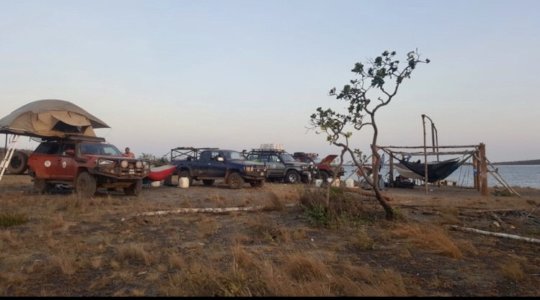 Links:
WARNING: Javascript is currently disabled or is not available in your browser. GlobalGiving makes extensive use of Javascript and will not function properly with Javascript disabled.
Please enable Javascript
and refresh this page.