Despite the hard times of covid 19 pandemic our vulnerable children in Raise Education centre more than 300 pupils they have continued enjoying their studies remotely through their teachers giving them revision paper's they are always busy they always have challenge of lack of food. but we are really encouraging them things will be better.grade.4 have partially resume in school. through government directives but the rest of other classes will resume on January.
"If it was not for the teachers of raise education centre of keeping my child busy with homework and revision paper's and counseling and football matches my daughter Sofia juma(not her really name)she would have been pregnant for all the seven Months they have been idle this is because all her friends have been impregnated except her" she said.she thank the Organisation the donor's and GG in general to continue working together.
On September we received 360 USD we managed to buy food for our children and part of it we pay rent and bought masks and sanitisers.we still kindly and humble calling for support of food of our children operation cost ,face masks and sanitiser and computer for distance online learning for benefits of all our needy.most of our needy children the uniform they have become small they also need pairs of uniform they cannot fit them anymore.we still have alot of challenges which were brought as a result of covid 19 we appeal for your support during this difficult time.God blessed you GG and the individual donors thanks in advance.
Raise education centre organization it has  benn badly affected with pandemic our vulnerable children lack food and basic needs they lack masks and sanitisers and thermogun for checking temperature the primise which our children are using in running our organisation is in arrears of accumulated rent the children only get one meal per day sometimes they don't get food at all the operational cost is a problem the teachers who were assisting this children in revision they demand to be paid they are loosing morally for workingafraid the children will go back to the street to indulge themselves in criminal activities if the situation will not change coz of food many vulnerable came to the school.now we have partial open to grade 4 this is the third week but still we can't afford wages of the teachers and food for the children.we are kindly requesting for your support GlobalGiving plz.you promise to us assist us in the coronavirus relief recovery funds.since July but up to now you have not assist us with grants to pass through this difficult time . things are be coming harder day to day due to lack of finance in the organization safaricom foundation brought us 37 desks during this period as there donation to the organization the children also need schools uniform they have grown big most of them uniform can't fit them Again.we during this covid19 season the children normally engaged themselves with football match so as not to be lead in peer pressure that is aftre revision.main problem food of the children And operations cost kindly assist.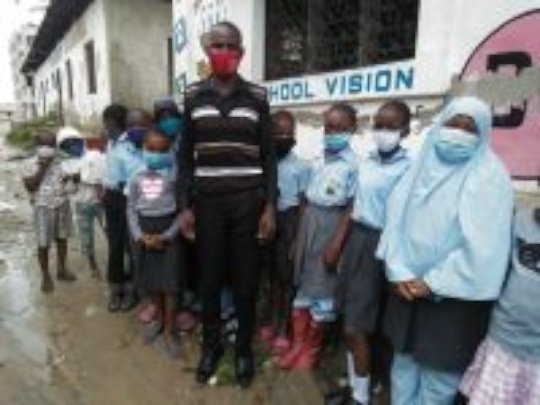 Despite the covid19 challenges that we are currently facing raise education centre is trying to provide quality education to our vulnerable pupils .Currently the class 4 have resumed with classes as per the government directives and the school got a boost from a local corporate Safaricom foundation which donated 37 desks. The remote lessons are going on with more than 200 students benefiting on a weekly basis. This facilitates in enganging the students in education to avoid literacy level among them declining . 'I am very happy that my son is getting revision papers from the school every week. It is making him to be busy with class work at home and avoid idle time which could lead him to drug abuse here in Mombasa' Fatuma Mohammed(not her real name) a parent of class four pupil.
We thanks GG and individual donors for supporting us and we are still calling for additional support in ,masks,sanitizers , , computers, learning materials & operational support in offering remote lessons through revision papers , class four face to face lessons and sustainability to our feeding program.
Thank you and may God bless you all for your wavering support.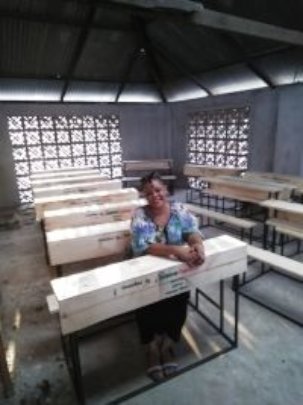 WARNING: Javascript is currently disabled or is not available in your browser. GlobalGiving makes extensive use of Javascript and will not function properly with Javascript disabled.
Please enable Javascript
and refresh this page.