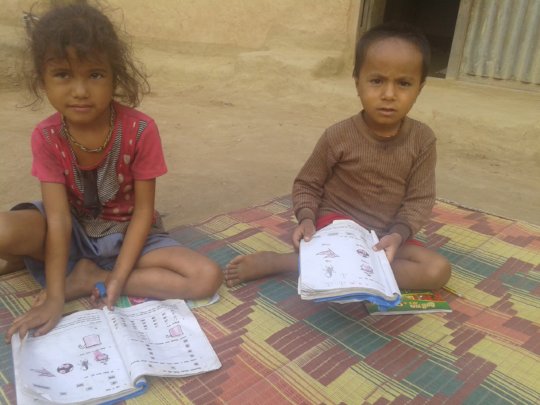 Name of the project: Education Support to Child Laborers in Nepal (Project # 27536)
Introduction
Nepal is a landlocked country in South Asia is bordered by two giants' country-India and China. Nepal has a traditional economic system in which the majority of the population engaged in subsistence agriculture system. Nepal is under developed country and poverty rate is 25.2% (according to the population census 2011). In each year, millions of people including children victimized by traffickers and they easily trapped to the innocent people and children by fake promises and commitment. The children are coerced into forced labor, forced begging, sexual exploitation and domestic servitude.
The incidence of child labor in Nepal is higher in comparison with other countries in south Asia. The majority of children age 6-15 in the labor force work in the agriculture field. The agricultural sector is very dangerous for children, due to their exposure to harmful chemicals and dangerous circumstances. The children are also involved in domestic labor for the purpose of childcare, cooking, fetching water and cleaning. Poverty is a driver of child labor because the cost of schooling is very high. Not having access to schooling often leads parents to find employment for their children. Children who are enrolled in school often have to work in order to afford the costs of schooling.
Thus large numbers of the children are found dropped out from school due to the scarcity of economic opportunities at home, social and educational awareness. These children work for 17-18 hours a day and they do not even get their wages from their owners. In Nepal, poorest families are unable to afford cost of education for their children and by desperation and or custom are often compelled to send their children out as child labor.Nepal has open border with India therefore most of the women and children have been sent to India.
Progress achievement:
This is the project completion report of Education Support for Child Laborers in Nepal (Project # 27536). Backward Society Education (BASE) has received this grant in two times (one is on May 31, 2017 and second is on July 31, 2017). BASE has been working for child rights and advocacy since the organization established in mid and far west regions of Nepal (under province no.5). BASE has been carrying out several interventions to address the issues and needs of child labors.
BASE has been successfully implementing the project entitled Education support for child laborers in Nepalin the financial support by the GlobalGiving. Under the project, in total 37 child labor (16 boys and 21 girls) received educational material support and 10 (ten) parents received tools and business support in Dang, Kailali and Banke districts.The major aim of the program is to stop child labor, reduce drop out and out of school children by accessing them for education. At the same time making parents responsible through parent's awareness session and vocational support or income generation activities (IGA) with skill development training which will contribute in eliminating child labor from community in sustainable way and contribute to achieve SDG 1-end poverty in all its forms everywhere, SDG 4- ensure inclusive and equitable quality education and promote lifelong learning opportunity for all, SDG 5- achieve gender equality and empower all women and girls and SDG 8- promote sustainable, inclusive and sustainable economic growth, full and productive employment and decent work for all.
Summary of the project achievement:
37 children (16 boys and 21 girls) received educational material and out of 37, 2 girls are rescued from the land lords home in Kailali district,
10 (ten) parents received tools and business support in Dang and Banke district,
7 (seven) staff including 2 board member received orientation about the project modality,
15 parents received parenting education session,
5 (five) parents received tools and business support
Long-term expected impact of the project called- Education Support to Child Laborers in Nepal (Project # 27536)
BASE has good experience while implementing this project-Education Support to Child Laborers in Nepal (Project # 27536).BASE is going to make a data base system and for this the organization has collected data in local level government called- Rapti Sonari Rural Municipality Banke District. Through the data analysis the child labor data is going to be collected and build the networks such as child friendly village and child club. These networks will be capacited and trained on how to keep track record on the villages to effectively monitor the child labor cases. The networks member will also mobilize themselves empower children in the villages so that child labor cases will be decreased in future. The networks member will also do lobby and advocacy with local level government to make child labor free area.
Financial narrative report:
Name of the project: Education Support to Child Laborers in Nepal (Project # 27536)
After the formal agreement BASE provides Bank detail information to the concern donors and once fund deposited at Bank then BASE provides acknowledgement that fund has been received with mentioning the amount. For financial management, all the financial disbursement takes place from the BASE central to the project working district offices and based on the project nature central office also execute the program directly. BASE finance section is keeping all the financial transaction record (bills and vouchers and other required documents) The transaction vouchers are raised by finance officer and taken approval from Executive Director before disbursement of budget. Financial reporting is done by senior financial coordinator of BASE in close support of other subordinate finance section staff which is based on donors and partners requirement. District branch finance officers prepare report and provided to Finance Coordinator on monthly/quarterly basis. Finance Coordinator is responsible to compile the financial report in close coordination of Program Manager/Executive Director, and report to the donor through Executive Director. Executive Director has the overall responsibilities to ensure for the timely implementation and reporting both narrative as well as financial management reporting. After the support all the receipt and documents are kept by finance section for project audit process. There is internal financial controlling mechanism at the organization and internal auditors periodically conduct the audit. At the end of the Nepali fiscal year financial auditing is taking place by Chartered Accountant (CA) and report to Government and funding agencies as per requirement. BASE hires professional Chartered Accountant (CA) as per BASE policy for every year for the financial audit purposes of the organization which is also submitted to concern donors and government authority. BASE recruited Chartered Accountant (CA) through the competitive process. The audit has been taking place from July 15 to nest July 14 of next year (or Nepal government fiscal calendar- first day of Shrawan to last day of Ashar month). For the project called-Education Support to Child Laborers in Nepal (Project # 27536) audit is completed and mentioned on the expenses status in organizational audit report.
Thanks.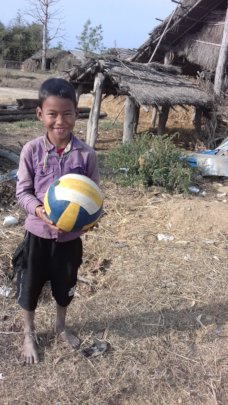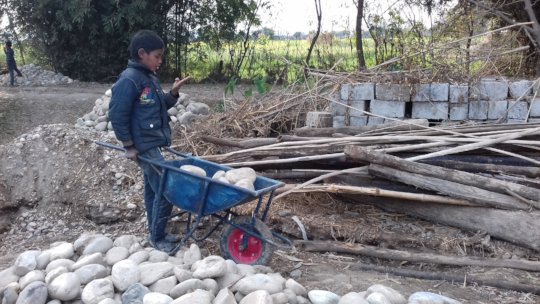 Attachments: