Despite the myriad challenges of 2020, our extraordinary team has persisted in pursuit of our mission: to amplify the voices of communities facing harm as a result of internationally financed projects and ensure that these communities have the tools to protect their human and environmental rights.
Over a decade ago, when Accountability Counsel was founded, we couldn't share an annual report about the last mile – the process of supporting communities from the point of vindication of their rights on paper, to vindication in practice so that they achieve a righting of wrongs. There were too few human rights and environmental victories on paper to even begin to explore that process. But today, Accountability Counsel cases have reached that stage in Haiti, India, Mexico, Mongolia, Nepal, and Papua New Guinea. We can now share both a picture of the collective effort that has produced clear wins for some communities in practice, and a better understanding of the barriers that exist to remedy harm in communities where struggles persist.
We are honored to share our Communities, Policy Advocacy, and Research teams' work with you in this year's annual report, with insights from community partners who form the backbone of our practice and are the reason we work to pursue a more just and equitable world.
Links: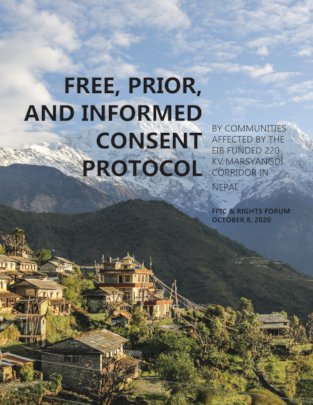 Indigenous communities in Nepal call on their government and the European Investment Bank (EIB) to seek their Free, Prior, and Informed Consent (FPIC) in accordance with a protocol they are releasing detailing the FPIC process. FPIC is an international legal standard protected under the United Nations Declaration on the Rights of Indigenous Peoples (UNDRIP), empowering Indigenous Peoples to give or withhold consent to projects affecting them and their territories. FPIC is also protected under the EIB's own social and environmental rules.
Developed through intensive consultations with communities, the FPIC protocol comprehensively outlines the steps that project authorities must take, including sharing all project information in languages Indigenous communities understand, ensuring an environment free of coercion, and fully abiding by whatever decision Indigenous Peoples reach, including the decision to refuse consent or to withhold their decision until a later date. In some project-affected areas, the community comprises a mixed population of both Indigenous and non-Indigenous Peoples living together. Therefore, the protocol also includes steps to achieve "broad community support" through information disclosure and meaningful consultation, as required under the EIB's standards for non-Indigenous Peoples. Indigenous communities' right to FPIC must be respected in Nepal, Myanmar, and beyond.
Links: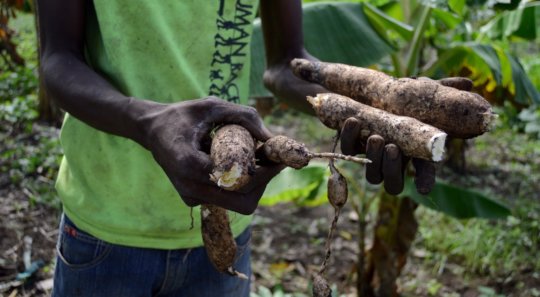 In July, ImpactAlpha covered Accountability Counsel's effort to make sure that harm from international financial flows is prevented and that there is accountability when it occurs. The United Nations Development Programme introduced an 'Impact Seal' for private equity and bond issuers to certify that their activity furthers the Sustainable Development Goals, or SDGs. While the risk that these standards lead to 'impact washing' remains, our Policy team's efforts ensured that the draft standards are open for public consultation and require grievance mechanism to allow communities to be heard.
In transparency news, the rich information related to community-driven human rights and environmental complaints in our Accountability Console can now be searched! Our Research team launched a new feature that can collect, categorize, and run optical character recognition (OCR) on complaint documents. Thousands of pages of information that people previously had to painstakingly read through to find terms like 'violence' or 'fracking' can now be searched in a matter of seconds.
Our Communities program team is continuing extraordinary work (from home!) to deliver accountability in partnership with communities in Haiti, India, Mongolia, Myanmar, Nepal, Kenya, Ukraine, and beyond. Today, remedy is at hand in Haiti, where communities who persisted in demanding accountability are now seeing tangible outcomes from agreements they reached in 2018.
Links:
WARNING: Javascript is currently disabled or is not available in your browser. GlobalGiving makes extensive use of Javascript and will not function properly with Javascript disabled.
Please enable Javascript
and refresh this page.