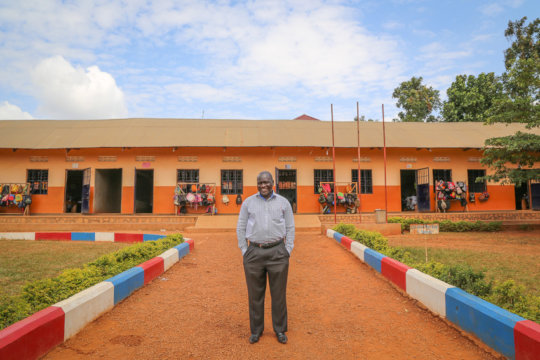 Every day, Charles is determined to live up to the name of his school—Top Care. He chose the name because of his passion for children having a chance to learn in the best environment possible. Over the years, Charles has made dozens of improvements with the help of Opportunity School Improvement Loans, including the addition of new classrooms and dormitories. As a result, student enrollment has grown from 24 students in 2005 to now more than 890. Charles plans to use his next loan to expand his schools boarding facilities again in order to provide more girls from rural communities with a safe place to live while they access quality education.
Charles is not the only one who has been impacted by the Education Finance program at Opportunity International. Since 2008, Opportunity has delivered more than 180,000 loans valuing $105 million to improve schools and get kids in the classroom. We have been able to provide 2.3 million children with access to a quality education in their own communities. In addition to this, Opportunity's EduFinance portfolios have created 290,000 new sustainable seats in affordable classrooms and supported 96,000 new jobs within the educational ecosystem.
However, education is more than just a seat in the classroom. Opportunity puts quality first, and with the launch of Education Quality, Opportunity's EduFinance initiative, quality is emphasized. The program offers the only approach that addresses the capital needs of parents and school owners while deepening the skills and competencies of local teachers and staff–all within a sustainable, low-cost framework that can be replicated worldwide.
Opportunity is currently delivering this Education Quality program in five countries, in which 630 schools receive support through our school cluster system. School clusters are groups of 4-12 schools that join together to collaborate on curriculum, share best practices, receive training, and build local standards of excellence to improve student outcomes.
By supporting Opportunity's EduFinance initiative, you are accelerating the achievement of education for every child around the world. Parents everywhere want to give their children a good education and a chance to escape generational poverty. Educators are stepping up to fill the gaps left by public school systems. By providing access to capital, training, and local support, you are providing the catalyst for affordable private schools to rapidly expand and improve in the most marginalized communities and continue doing so long after our first intervention.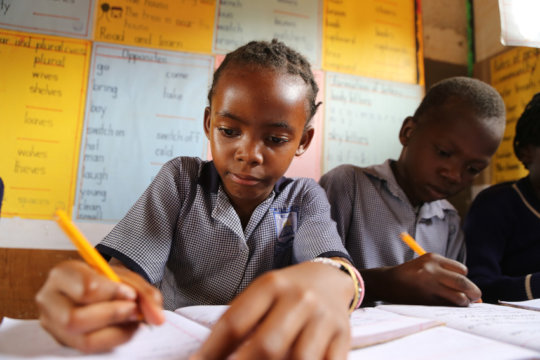 Links: