In recent news, Opportunity Malawi is partnering with the International Fund for Agricultural Development (IFAD) to provide access to microfinance services, including agricultural loans, to over 25,000 people living in poverty through 2011.
The $350,000 grant from IFAD's Rural Livelihoods Support Program will help combat hunger and poverty in three rural districts in southern Malawi. In addition, IFAD has granted $234,000 to Opportunity Malawi to provide remittance services through cell phones and satellite branches in rural areas.
Opportunity Malawi CEO Aleksandr-Alain Kalanda said, "Supporting the people-to-people money flow to rural areas is vital in the development of this country."
Links: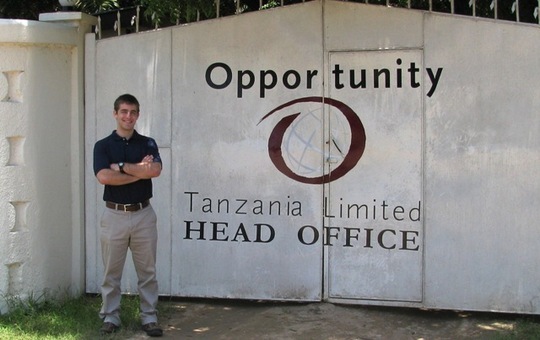 Young Ambassador Reporting from Tanzania On Sunday, Feb. 21, I flew from Chicago, Ill., to Dar es Salaam, Tanzania. After almost two days of travel, I stepped out of the Julius Nyerere International Airport into humid, 90 degree weather. I knew I was in Tanzania. Thankfully, my luggage arrived with me and I went on to the Opportunity Tanzania head office. Over the next year, I will be working with Opportunity to assist in its transition to a regulated microfinance bank, offering savings, loans and insurance products to the most impoverished Tanzanians. And as the multimedia reporter sponsored by Young Ambassadors for Opportunity (YAO), I will be utilizing internet media, including blogging, video blogging and Twitter, to provide a year-round connection to Tanzania. My goal is to bring updates on Opportunity's work toYAO members and other Opportunity supporters. YAO champions Opportunity Tanzania as an initiative to directly impact the lives of thousands of Tanzanians through the creation of a microfinance bank for the poor.
If you are still wondering who I am, here is the short answer. I joined the Opportunity International team in Oak Brook, Ill., in May 2009 after graduating from Loyola University Chicago. With an economics background and a strong interest in microfinance, I set out to learn as much as I could about microfinance and the global work of Opportunity. I also became involved in planning YAO Chicago chapter events and then going on the YAO Insight Trip last September. I returned to the U.S. with one goal on my mind–getting back to Tanzania. I am happy to share that I am finally here! After much waiting for a visa, I am now working with Opportunity Tanzania. I don't think I can emphasize my excitement enough!
As your Young Ambassador in Tanzania, I will be using the Opportunity blog as a medium to share updates on our banking work, stories of clients and staff that I meet, and my overall experience learning exactly what microfinance does for people living in poverty. Please use the comment feature on our blog to ask questions and comment on the work that we are doing in Tanzania. I am happy to answer! Opportunity Tanzania's transition into a microfinance bank and growth of client outreach will be an exciting process to share. Let the adventure begin!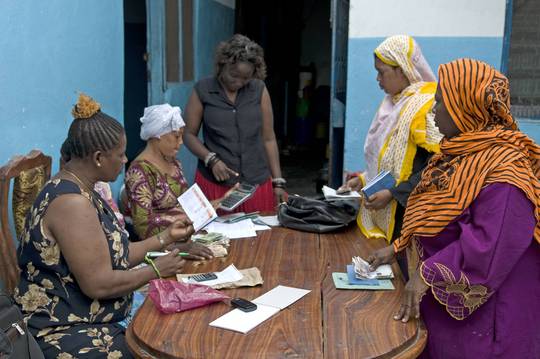 Links:
1. Tanzania has a large population of 40 million, many of which are desperately poor (GDP per capita less than $600). Between 35 and 50% of the population is living in object poverty. 2. There is a significant demand for microfinance services, with less than 10% of the population having access to savings, current accounts or operating in the formal financial sector. 3. Poverty reduction can make a significant difference in this religiously diverse country that could otherwise fall prey to terrorism. 4. Opportunity's plan is to be a national presence in Tanzania, from the capital city up to the rural Kilimanjaro mountains. 5. Join a motivated and dynamic group of young adults in their effort to improve the fate of an entire country. Young Ambassadors champion Tanzania with each communication and event.
Links:
Attachments:
WARNING: Javascript is currently disabled or is not available in your browser. GlobalGiving makes extensive use of Javascript and will not function properly with Javascript disabled.
Please enable Javascript
and refresh this page.