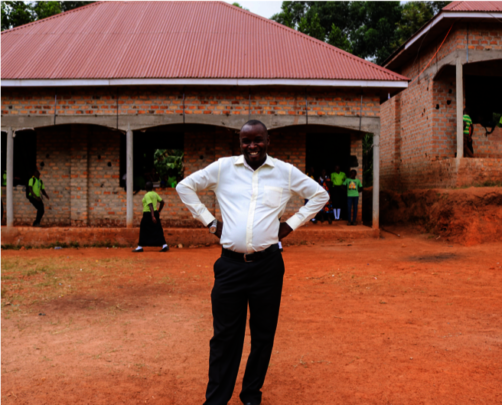 In 2013, 87 students shared three small classrooms at Talents Secondary School in Uganda.
Samuel, the school owner, had decided to start his own school after his own experience as a teacher. He was rarely paid on time, which is why many of his colleagues showed up to work irregularly. He saw how students often sat in crowded classrooms without teachers, which caused many parents to send their children elsewhere.
The demand for quality schools represents one of the biggest, unmet market opportunities in the world. Parents around the world, regardless of income, want to give their children a good education. In low-income communities, parents will often spend upwards of 10-25% of their household expenditures on education for their children. The good news is that local educators like Samuel are stepping up to fill the gaps left by public school systems.
For the first few years, Samuel rented the land for his school, so he was unable to improve the classrooms or build new structures when his enrollment increased. In 2017, after finding a plot of land across the road, Samuel accessed a School Improvement Loan to build his new campus, on his own land.
The loan offered Samuel the working capital he needed to begin building his new structures, while still operating his school at the rented location. Throughout 2018, Samuel oversaw construction and helped design the campus he wanted – and in January 2019, he opened his new campus, welcoming more than 400 students who enrolled.
Today, only a small fraction of affordable private school owners like Samuel— who are serving an estimated 300 million students around the world — have access to the capital and support they need to grow and improve their schools.
You can help bridge the gap. Thank you for your support!